UNIVERSITY NEWS
---
CSU Employees, students take part in VAWC signature campaign, photo booth
By Ma. Cristine L. Laggui, Gender and Development Office
---
Posted on December 12, 2017
---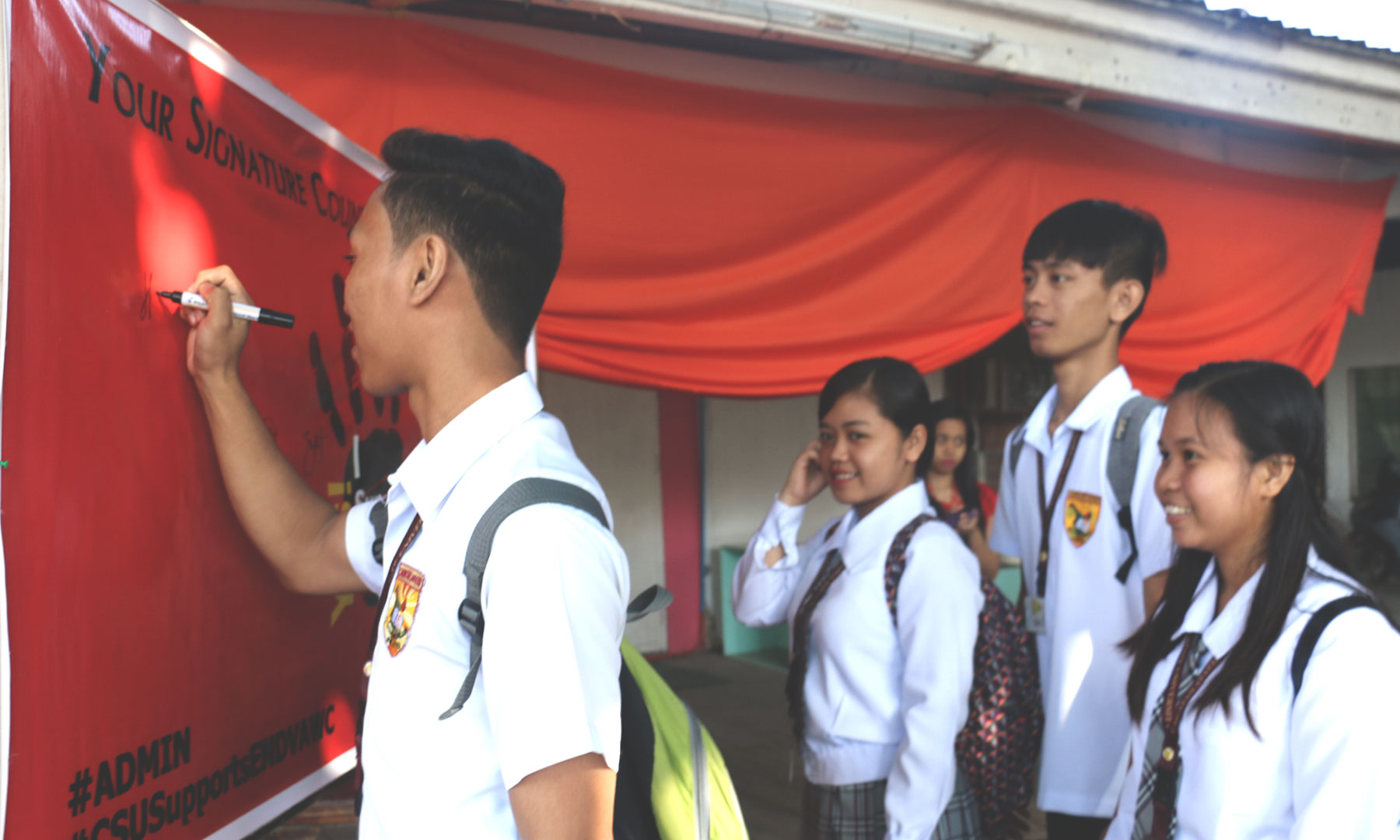 ---
In view of Proclamation 1172 s. 2006, Cagayan State University supports the 2017 18-Day Campaign to end Violence Against Women and Children (VAWC) with the theme: "VAW - free community starts with me". According to the Philippine Commission on Women (PCW), the said 2017 campaign approach is to make people understand VAW from the point of view of victim-survivors. It is hoped that such deeper understanding would ignite compassion from stakeholders, so that they would not commit, condone, or remain silent about VAW.
The University Gender and Development (GAD) office in coordination with the four colleges of CSU Andrews namely College of Allied Health and Sciences (CAHS), College of Business, Entrepreneurship and Accountancy (CBEA), College of Hospitality and Industry Management (CHIM) and College of Teacher Education (CTED) have organized activities in response to the 2017 VAWC campaign. Included among these activities are signature campaign to end VAWC and photo booth displaying placards showing advocacy ending VAWC.
CSU employees and students from the four colleges of the campus have crowded the signature campaign and photo booth. In full excitement, they've taken part in signing and have taken pictures of themselves holding the VAWC related placards to show their support of the on-going VAWC campaign.