UNIVERSITY NEWS
---
CSU strengthens ties with UNILAB
By Office of the President
---
Posted on December 19, 2017
---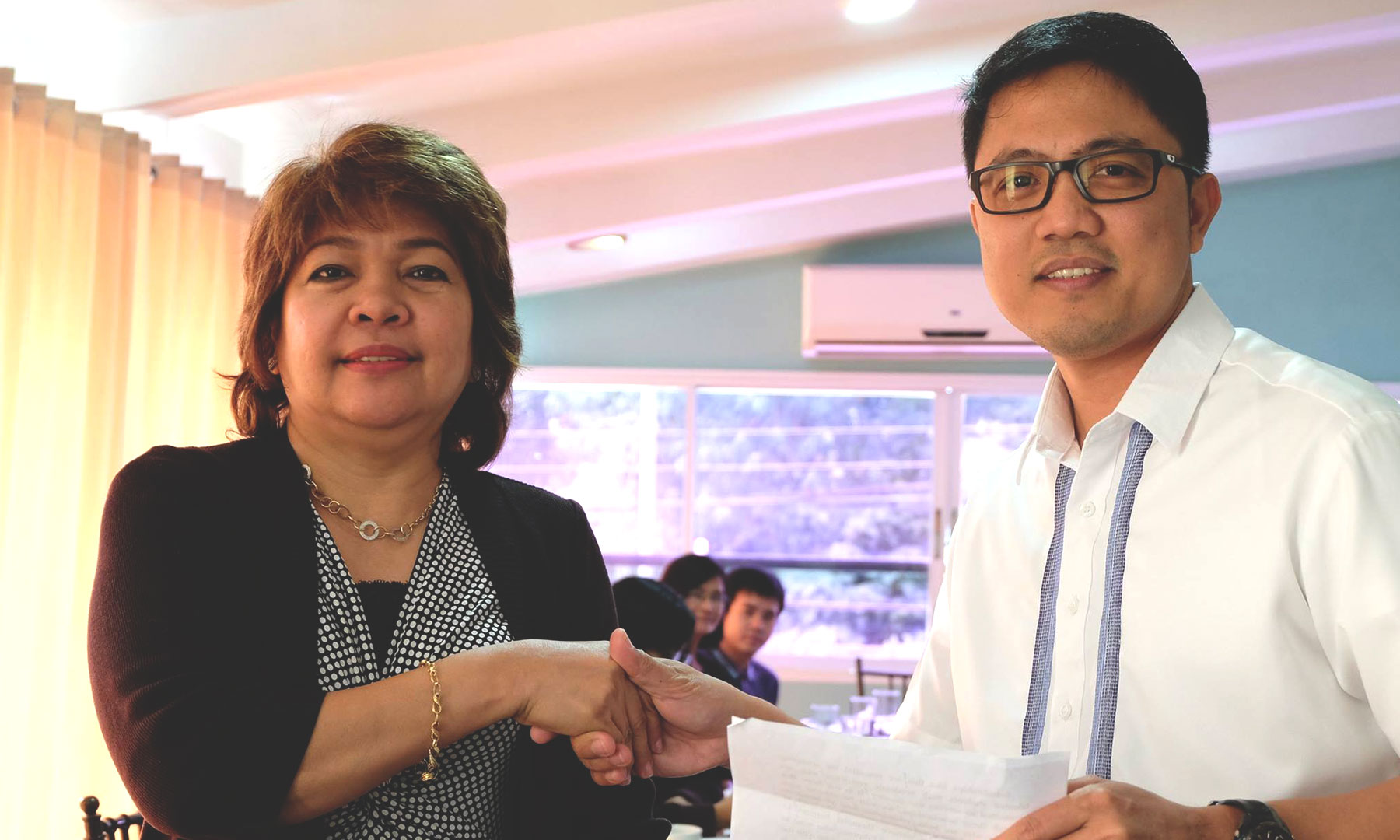 ---
Two students from the College of Medicine were granted a Scholarship award from UNILAB Foundation Educational Grant. Ms. Archelle Soriano and Mr. Reedon Quinan, both incoming first year students, belong to the 4th batch of grantees. Mr. Rogermar D. Villanueva, Mr. Jemi-Kezia J. Iringan, Mr. Samuel Talattad, Mr. Louraymde Quebral, Mr. Fredelyn Mati, Mr. Angelica R. Siuagan and the two who were presented today are presently the UNILAB Foundation scholars enrolled in the College of Medicine.
Mr. Samuel Talattad, a UNILAB grantee from the 2nd batch, expressed his gratitude to UNILAB for making his dream come true. Coming from a poor family, whose mother died from renal failure a few years ago, Samuel thought his dream of enrolling in the College of Medicine would be impossible to achieve. His father, who drives a tricycle for a living, could not afford to send him to Medicine. However, UNILAB Foundation, he said, has made this dream reachable. Mr. Talattad is now in his third year in the College of Medicine.
President Tejada in her speech inspired the grantees to take this scholarship opportunity as a motivation to give back in the future by supporting others who have the same dream as theirs. Further, she thanked UNILAB for inspiring students to achieve their goals. She, too, thanked them for believing, supporting and investing in the future of medicine.
She encouraged the scholars to keep an eye on the problems of the college and report to the President whatever difficulties students encounter.