Cagayan State University Holds End-VAWC Campaign
By Jumelym C. Lopez
---
Posted on December 12, 2017
---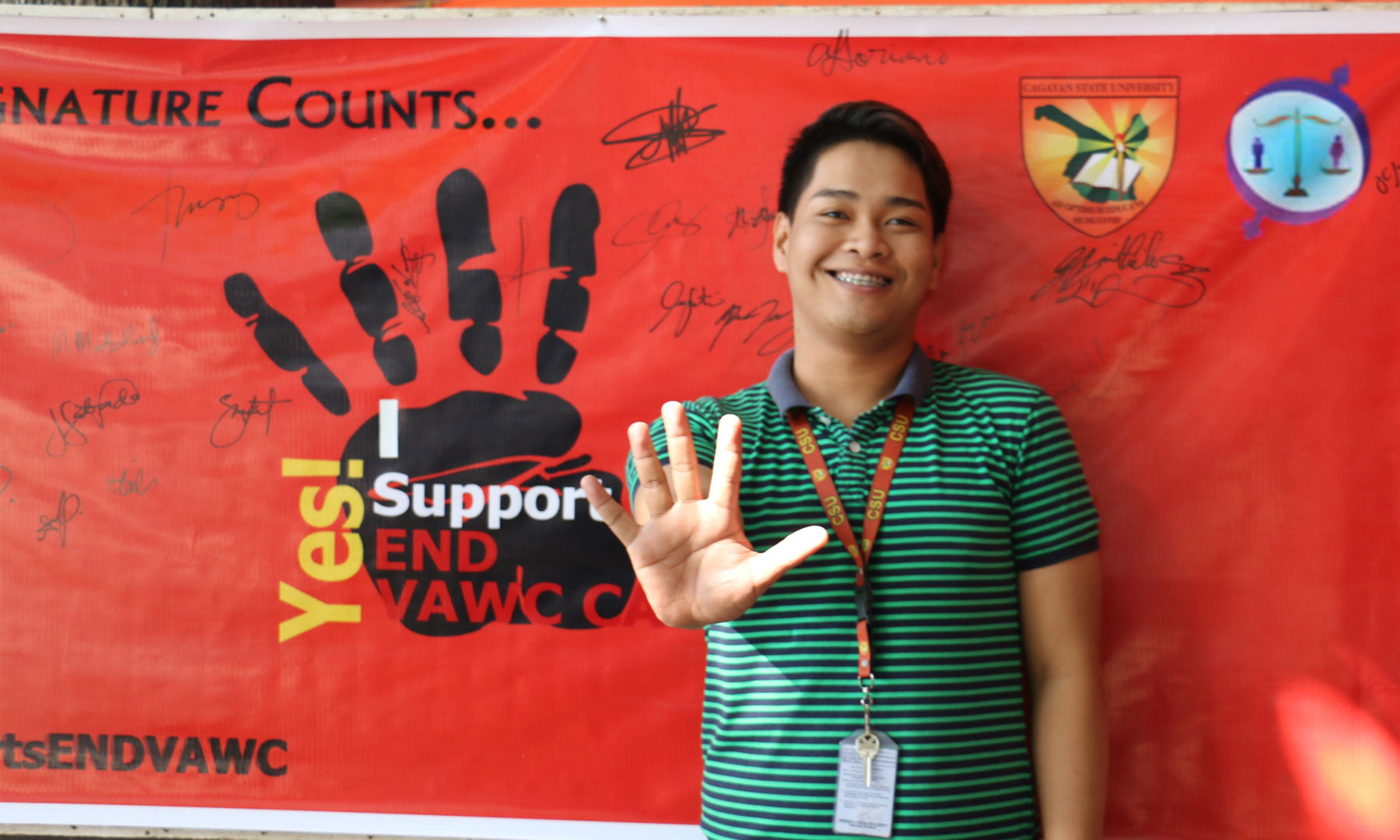 ---
The 18-Day Campaign to End Violence against Women and Children (VAWC) with the theme "VAW Free Community starts with me" is observed annually from November 25 to December 12 to raise awareness among all stakeholders that VAWC is a public issue of national concern. It supports the Philippine Government's goal to protect the human rights of women and its commitment to address all forms of VAW. The following issuances provide the national legal mandates for the annual campaign:
Proclamation 1172 s. 2006 – Declaring 25 November to 12 December as the 18-Day Campaign to End Violence against Women (VAW)
Republic Act 10398 (2013) – Declaring November 25 of Every Year as National Consciousness Day for the Elimination of Violence against Women and Children
The Philippine government has participated in this worldwide campaign to eliminate VAW since 2002. Recognizing that human trafficking is a form of VAW, Presidential Proclamation 1172 s. 2006 extended the national campaign to 18 days, to include December 12, a historic date that marked the start of opening for signature in year 2000 of the UN Protocol to Prevent, Suppress and Punish Trafficking in Persons, Especially Women and Children, supplementing the UN Convention Against Transnational Organized Crime.
In connection to this matter, all the 8 Campuses of Cagayan State University initiated by their Gad Focal Person joined hands as they welcomed the 18-day campaign to End VAWC. At CSU Andrews Campus, they welcome the said campaign by a kick-off party held at the university ground. All of the employees wore orange shirt during the kick-off party and is obliged to wear it every Friday until the end of the campaign as a sign of their full support to the said campaign.
Moreover, there are also signature campaigns for the admin and the students, photo booth in each college, short film viewing, tarpaulin, colouring up the campus with orange and online advocacy by adding frame to their profile pictures provided by GAD.
CSU wants to promote an environment where the rights of everyone especially the women and children are highly recognized and respected and with the active participation of the employees and the students, indeed CSU practiced "VAW Free Community starts with me".