UNIVERSITY NEWS
---
IM Development Workshop Provides Avenue for Module Critiquing
By Office of the President
---
Posted on March 22, 2019
---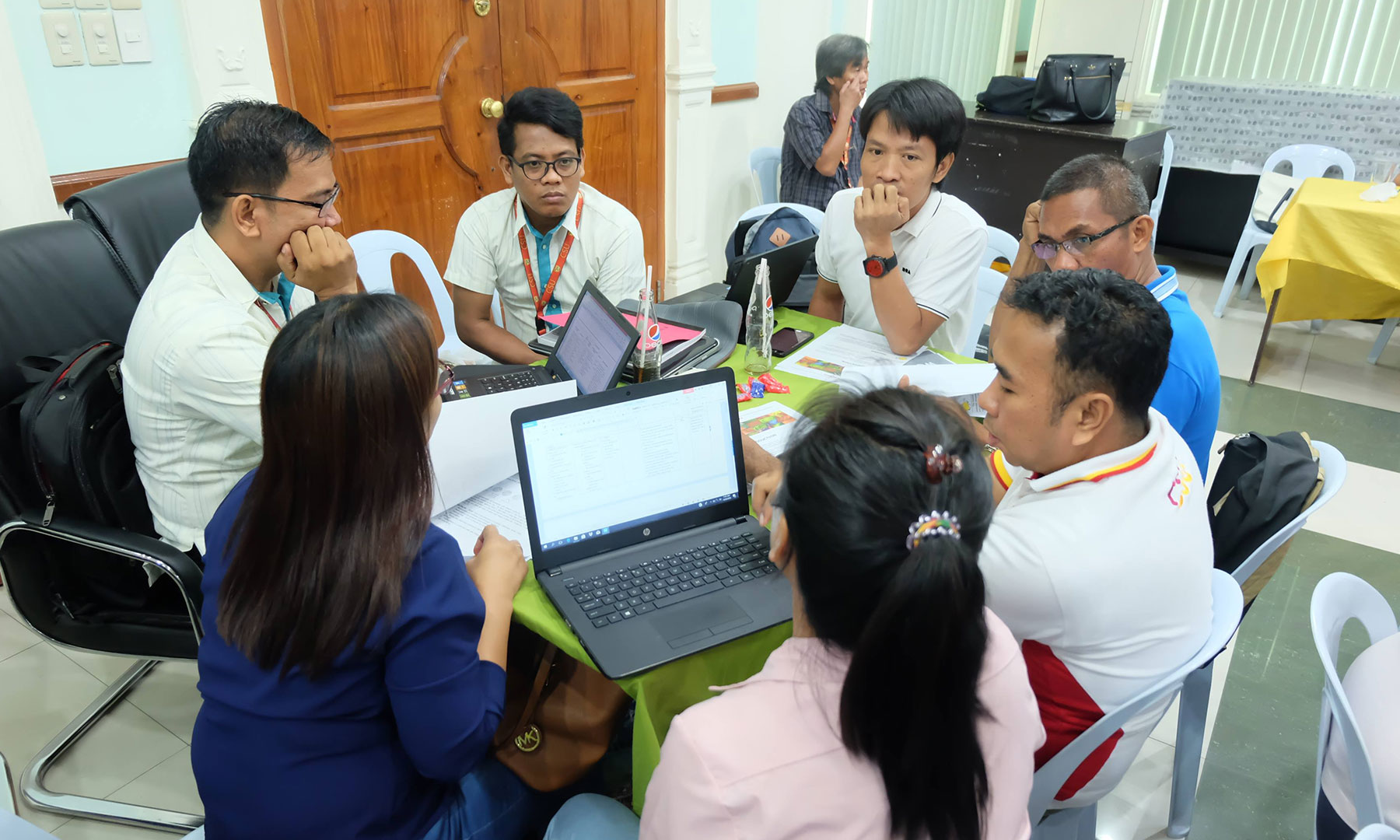 ---
In line with the University's mandate to promote excellence and quality along instruction, the Instructional Materials Development Workshop was held at CSU Andrews' Conference Hall last March 13, 2019.
The workshop is the fourth in a series of workshops aimed to capacitate faculty members to develop instructional materials, particularly modules, for the nine new General Education Curriculum (GEC) core courses and the General Chemistry course.
Each of the GEC course module had an assigned team of faculty members from the different campuses who worked towards the crafting of the IM. To help sustain the IM writing endeavors of the faculty members, this workshop was conducted to provide additional mentoring and coaching on module content and writing style. A representative from each team presented the output to which a panel of evaluators provided their suggestions and recommendations on the IMs.
The panel included Dr. Anna Marie Hernandez, a book author and the Program Chair of BS Psychology at St. Paul University Philippines, Dr. Abby Winkler-Crowley, the CSU Andrews' US Peace Corps Response Volunteer on Evaluation and Assessment Methods, Dr. Antonio Tamayo CSU Professor and a book author, and Dr. Mariden Ventura-Cauilan, Vice President for Academic Affairs.
This event provided a more focused effort and more detailed means of empowering faculty members to produce appropriate, relevant, and learner-friendly materials. At the end of the workshop, the module writers left with new ideas to ponder on as they develop their designated modules. The event also pave way to standardizing a module template, which is expected to be used across all campuses.
This IM Development Workshop was initiated by the Office of the Vice President for Academic Affairs and implemented by the Office of the Director for Instruction, in coordination with the University Training Office.