UNIVERSITY NEWS
---
CSU Sends Off a Total of 7,959 Graduates for its Series of 41st Academic Convocations
By Office of the President
---
Posted on June 24, 2019
---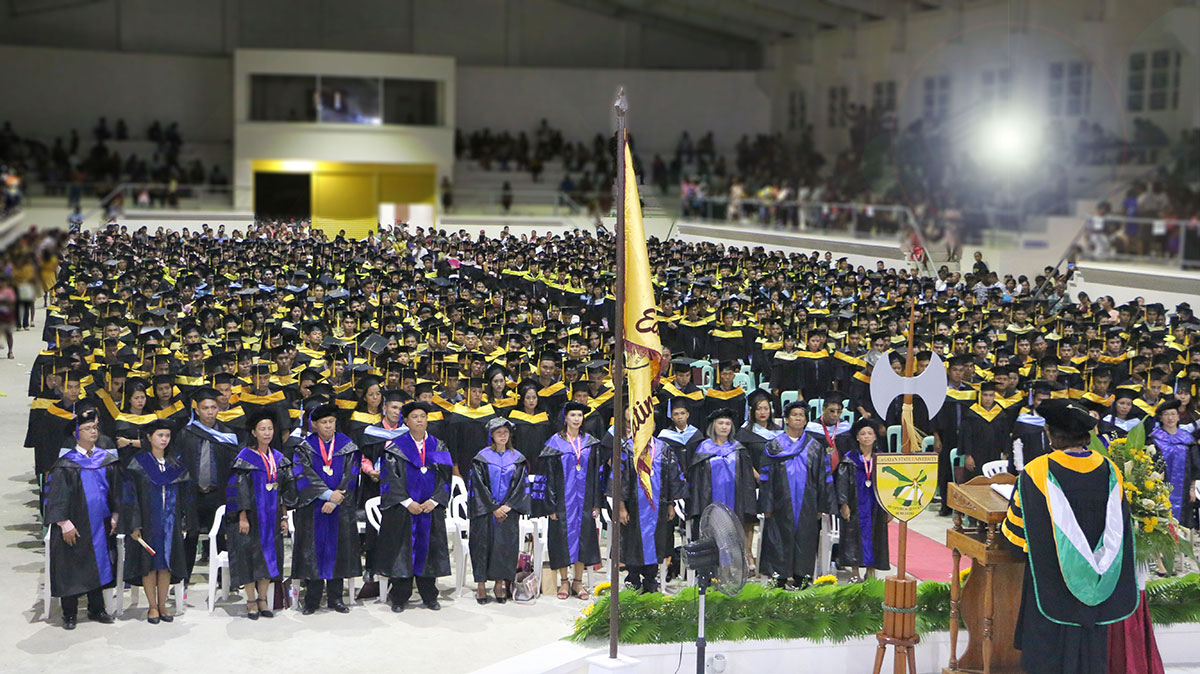 ---
With the theme: "Moving Resolutely Forward", Cagayan State University held its series of 41st Academic Convocations, as it proudly sends off its 2019 graduates from its eight satellite campuses.
The ceremonies that were conducted during the first two week of June 2019 marked the end of the academic journey for a total of 7,959 graduates. Andrews Campus had the most number of graduates with 2,165, followed by Carig Campus with 2,125 graduates and Aparri with 1,142 graduates. Meanwhile, 410 graduates came from Gonzaga Campus, 420 graduates from Lal-lo Campus, 206 graduates from Lasam Campus, 595 graduates from Piat Campus, and 896 graduates from Sanchez Mira Campus.
Stellar students were also given recognition for their academic excellence. Among the graduates, 440 were honor students. The list includes 10 graduates holding a Magna Cum Laude title, 90 graduates with a Cum Laude title, 80 graduates with Academic Distinction, and 260 graduates with Merit.
In her charge to the graduates, University President Urdujah A. Tejada encouraged the new set of young professionals to live a life with a purpose by sharing in the mission of the University to "transform the lives of people and communities" through the future opportunities they shall take outside the University.