UNIVERSITY NEWS
---
Testimonial Dinner held for the 111 CSUan Respiratory Therapists
By Office of the University President
---
Posted on Ocobter 04, 2019
---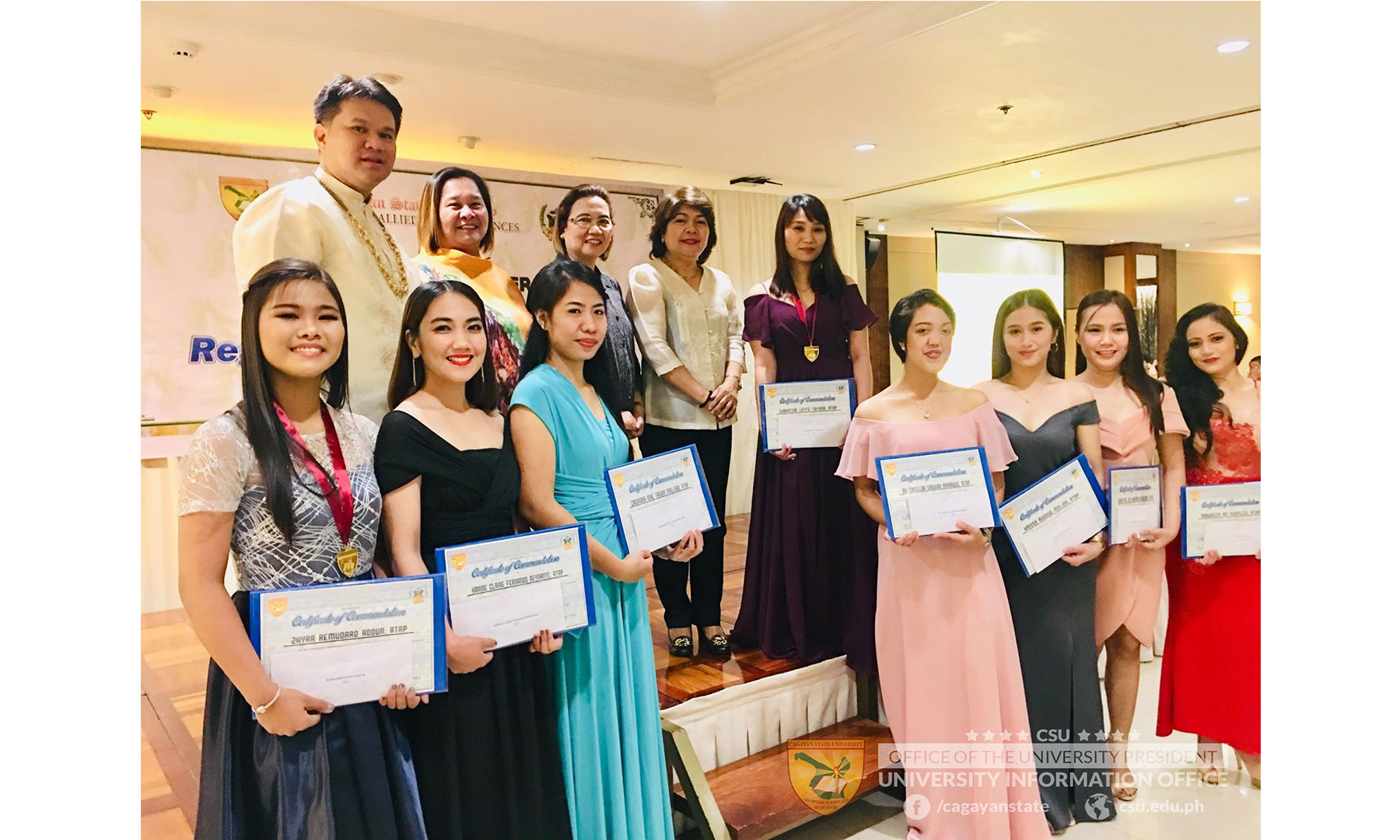 ---
In honor of the outstanding performance of the CSU College of Allied Health Sciences during the 2019 Respiratory Therapist Licensure Examination, a Testimonal Dinner for the 111 new Respiratory Therapists which include 8 national topnotchers was held last October 4, 2019 at Hotel Roma's Function Hall.
In her inspirational message, University President Urdujah A. Tejada acknowledged the 8 national topnotchers who brought the name of the University at the top. The national topnotchers for the 2019 Respiratory Therapist Licensure Examination are the following:

Top 2 - Zhyra R. Addun, RTRP
Top 7 - Karine Claire F. Reynante, RTRP
Top 8 - Cassandra Mae T. Mallabo, RTRP and Ma. Criselda S. Manawis, RTRP
Top 9 - Krissa R. Molina, RTRP and Christine Joy S. Regalado, RTRP
Top 10 - Jenevel Marie T. Jardeleza, RTRP and Maureen An Mapiles, RTRP
The topnotchers also presented their testimonials and were awarded cash incentives that ranged from 20,000 to 10,000 pesos each.