UNIVERSITY NEWS
---
CSU hosts the 1st International Conference on Food and Economic Security and Environmental Sustainability
By Office of the University President
---
Posted on Ocobter 16, 2019
---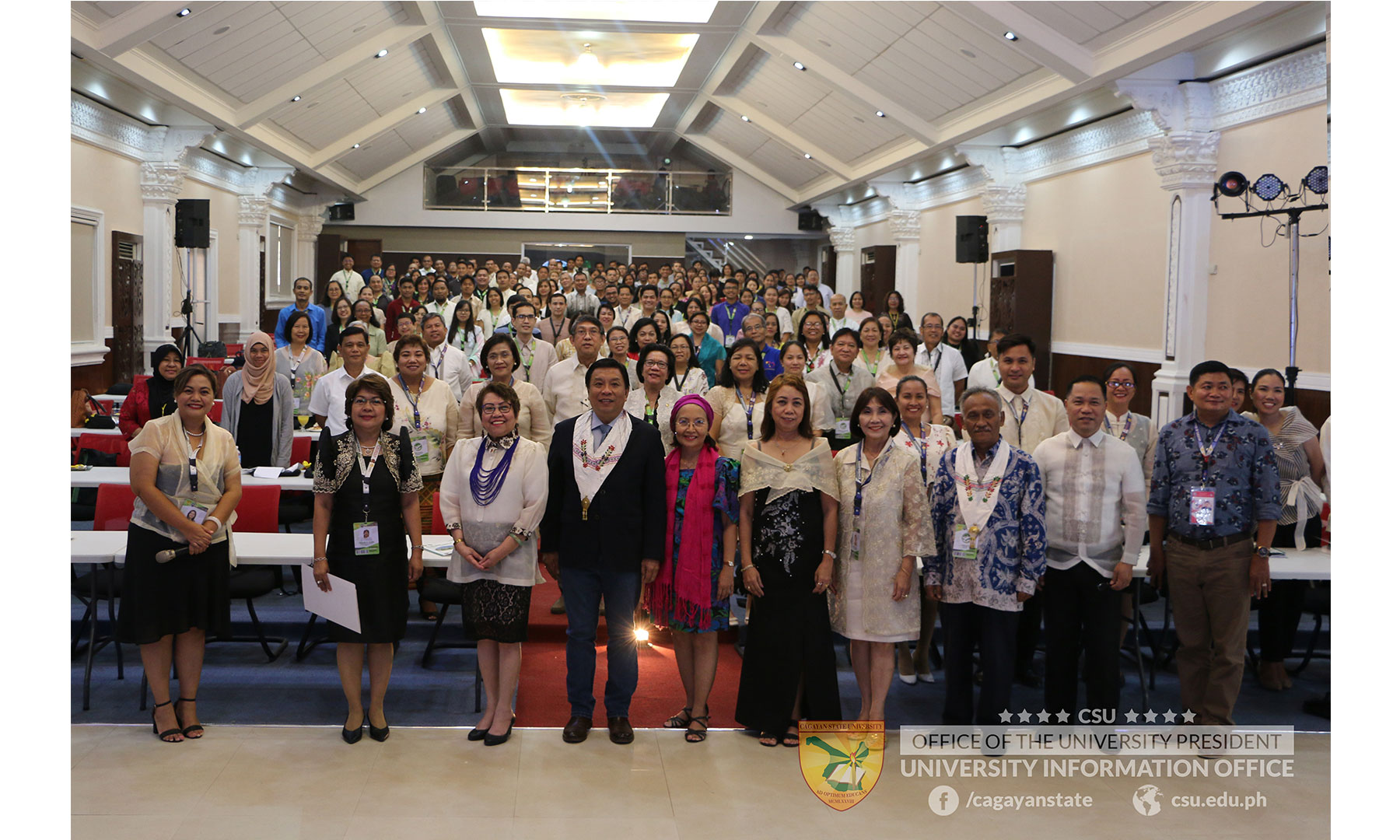 ---
Cagayan State University hosts the 1st International Conference on Food and Economic Security and Environmental Sustainability. The conference gathered 191 participants from different parts of the Philippines and the globe to exchange ideas on cutting-edge technologies, best practices, and direct policies for productive and environmental-friendly agriculture.
The International Conference is made possible through the partnership with Commission on Higher Education (CHED) and in collaboration with the University of the Philippines Los Baños (UPLB), Southeast Asian Regional Center for Graduate Study and Research in Agriculture (SEARCA), and Department of Science and Technology (DOST).
The CESTEEPH project already planted a total of 65,000 mangrove seedlings that are now waist length in height.
The Opening Ceremony took place last October 16, 2019 at the Claude Andrews Convention Center in Cagayan State University - Andrews Campus. CSU President Urdujah A. Tejada welcomed the guests and participants and highlighted the essence of each of their presence in the conference in paving the way towards Food and Economic Security and Environmental Sustainability. Opening messages were also given by CHED Commissioner Lilian A. De Las Llagas and Dr. Glenn B. Gregorio, the Chair of SEARCA, through Dr. Maria Celeste H. Cadiz.
A keynote speech was delivered by UP Las Baños' Chancellor, Dr. Fernando C. Sanchez which emphasized the need to establish new paradigms for food and agriculture sectors stating that "problems of tomorrow can't be solved by the ways of the past". Dr. Sanchez said that the challenge is for our research to be trickled down to fisherfolks and farmers which the research intends to help.
In congruence with the conduct of the International Conference, a ribbon-cutting ceremony also transpired which officially opens an exhibit that features various Cagayano products. The exhibit is available for viewing at CSU Andrews' Gymnasium.