UNIVERSITY NEWS
---
ICFES cultural show exhibits the rich heritage of Filipinos
By Office of the University President
---
Posted on Ocobter 16, 2019
---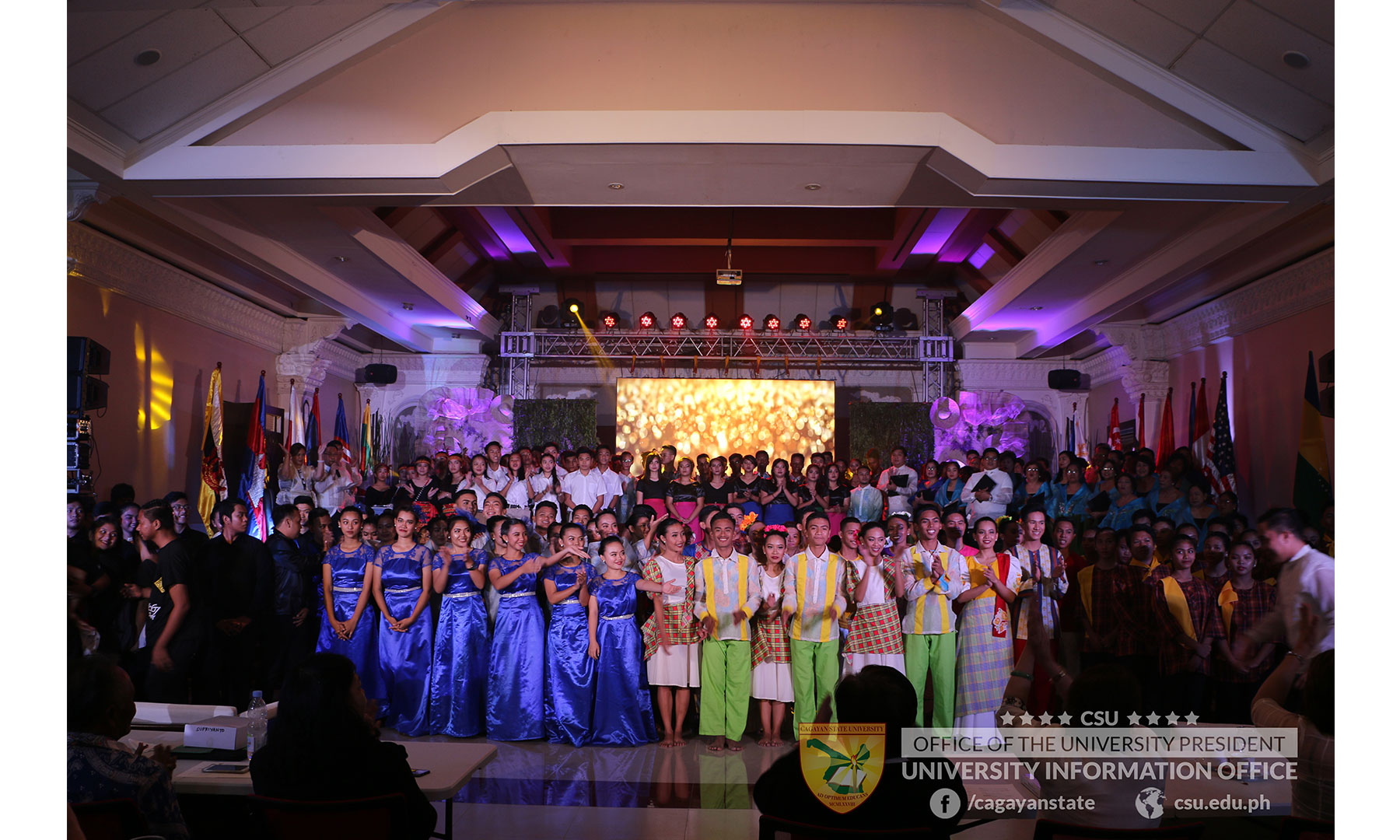 ---
In honor of the International Conference on Food and Economic Security and Environmental Sustainability (ICFES) Delegates, a Cultural Show featuring the rich heritage and culture of Filipinos was presented through a production of diverse traditional dances and melodious songs. The Cultural Show happened at the Claude Andrews Convention Center last October 16, 2019.
The participants feasted their eyes on the performances from the CSU Legato Chorale, CSU Baliktanaw Dance Troupe, Cagayan National High School Angklung Ensemble, CSU Rondalla Ensemble, University of St. Louis Tuguegarao'c CCA Dance Troupe, CCA Ensemble, and CCA Street Dancers, and University of Cagayan Valley Chorale. Special performances were also rendered by the Coro de San Jacinto led by Father Ranhilio C. Aquino, CSU's Vice President for Administration and Finance. The show was directed by Mr. Joel A. Daquiaog, CSU's Director for Culture and the Arts.
Fr. Aquino also launched his book entitled, "Thoughts on the Constitution of the Philippines" which was written during his time as part of the Constitutional Commission, the committee responsible for drafting a new constitution for the country. The book is published by CentralBooks.
This is followed by a Welcome Dinner courtesy of Congressman Jojo "Pulsar" Lara. In his message to the plenary, Congressman Lara congratulated CSU for hosting an International Conference and promised to support all the programs of the University.