UNIVERSITY NEWS
---
CSU concludes the 1st International Conference on Food and Economic Security and Environmental Sustainability
By Office of the University President
---
Posted on Ocobter 17, 2019
---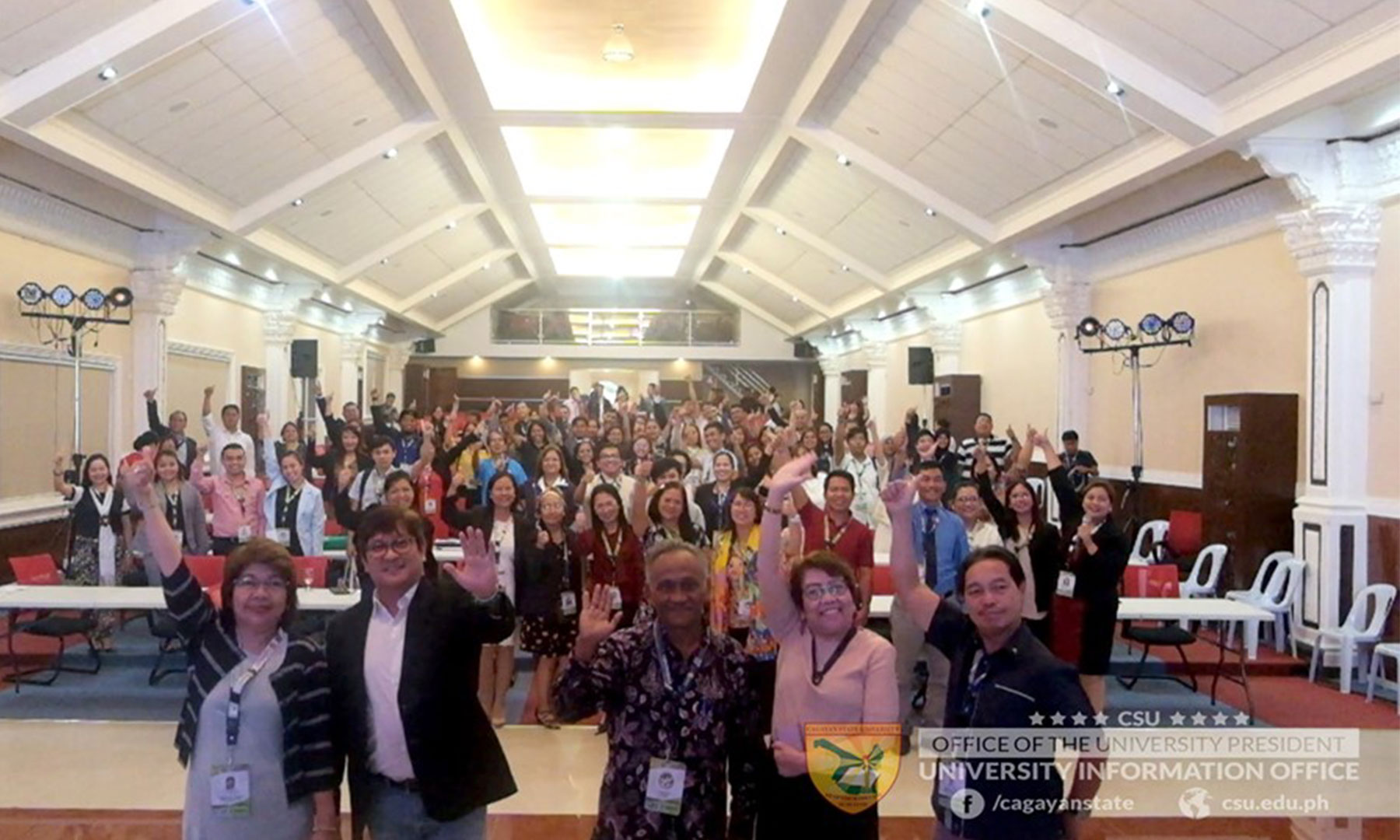 ---
The International Conference on Food and Economic Security and Environmental Sustainability officially concluded last October 17, 2019. It successfully gathered participants from different parts of the Philippines and other neighboring countries to start the dialogue on promulgating the conduct of productive and sustainable agriculture. The international participants of the conference include delegates from USA, Canada, Indonesia, Myanmar, Vietnam, and Laos.
The series of plenary sessions and parallel sessions during the conference paved the way for scholars and experts to present their research papers that contribute towards securing food and sustaining the environment. The themes of the papers presented during the parallel sessions include Production Systems, Development & Value-Adding, Production & Protection, and Marketing & Commercialization under the strand of Food and Economic Security. For Environmental Sustainability, the tackled divisions are Production & Protection and Production Systems.
To cap off the conference, Fr. Ranhilio C. Aquino, Vice President for Administration and Finance, provided the Synthesis and Resolution. Fr. Aquino emphasized that the point of the conference is the right to food where food should be adequate, available, and accessible for every people. He commended the researches that were presented during the conference and said that dissemination of information should be done regularly rather than sporadically.
For his Closing remark, Congressman Joseph Lasam Lara acknowledged the presence of the participants as he said that it is the most opportune time to start a dialogue about these concerns since these are problems that are currently surfacing, not only in our country but also in other parts of the globe. He further said that the outstanding presentations and active discussions that emanated from the conference are an indicator of the attainment of this purpose.
Other delegates of the conference toured some of the best tourist destinations of Cagayan before they were set to go back to their homes.