UNIVERSITY NEWS
---
CSU Andrews receives Certificate Maintenance from ISO Surveillance Auditors
By Office of the University President
---
Posted on November 08, 2019
---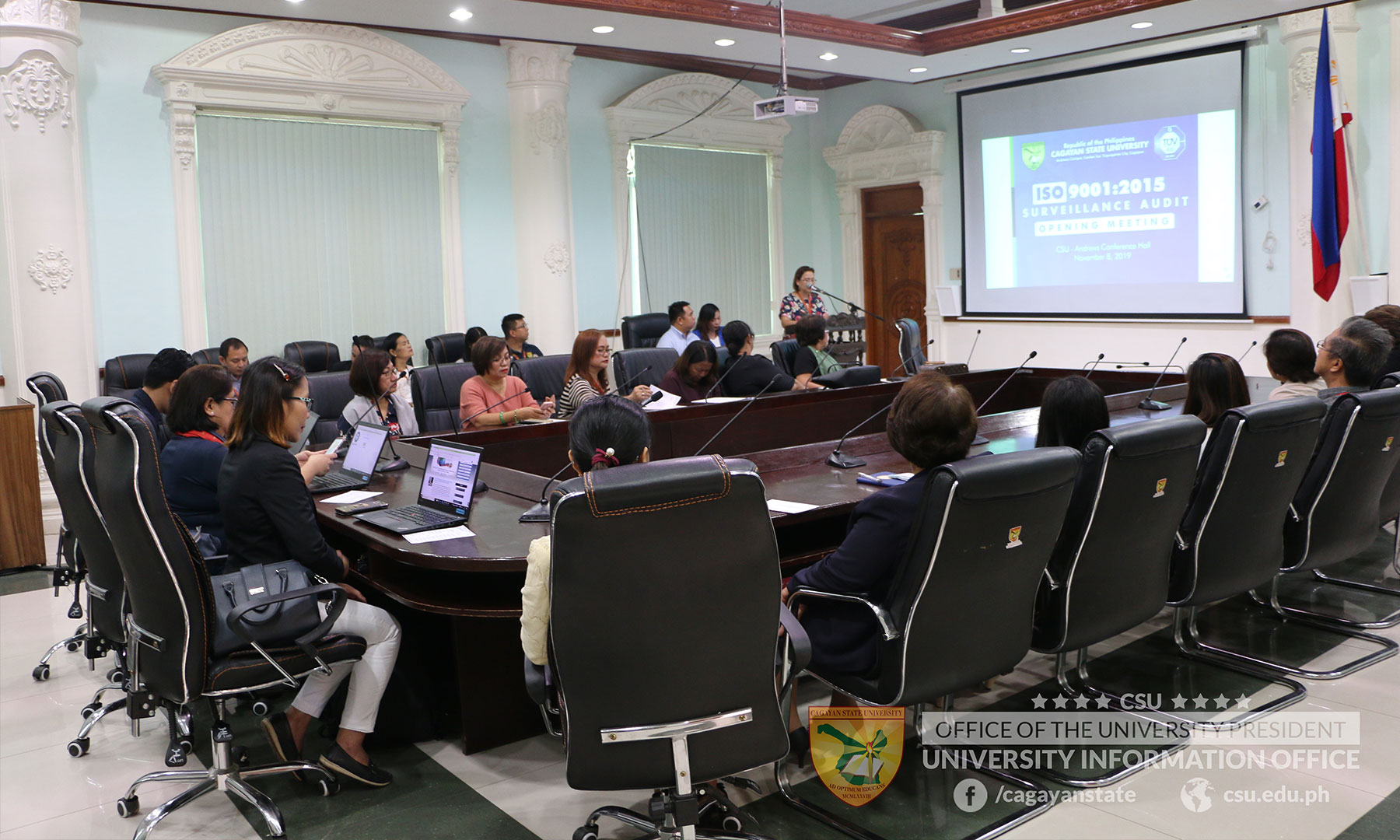 ---
The 1st ISO 9001:2015 Surveillance Audit concluded successfully after Lead Auditor, Ms. Maryjane Comaling presented the audit results in the Exit Conference on November 8. 2019 at CSU Andrews.
The requirements of the standard have been met; hence, the Certificate Maintenance is recommended. The Certificate for the Design, Development & Provision of Tertiary Education by TUVSUD with CTED Andrews as the core will be issued after corrective plans for 6 minor non-conformities & 5 opportunities for improvement are submitted. With this, the Office of the President requires the submission of the corrective measures by the responsible process owners for the immediate issuance of the Certificate.
The President salutes the dedication and commitment of the ISO Core Team, the Quality Management Committee Members, the CSU Andrews Officials and Staff, the frontline offices, the process owners especially the College of Teacher Education Dean, Program Chairs, DCO, faculty members, staff and students for CSU's ISO Journey.