UNIVERSITY NEWS
---
President Tejada graces CSU Lal-lo's Grand Alumni Homecoming
By Office of the University President
---
Posted on December 14, 2019
---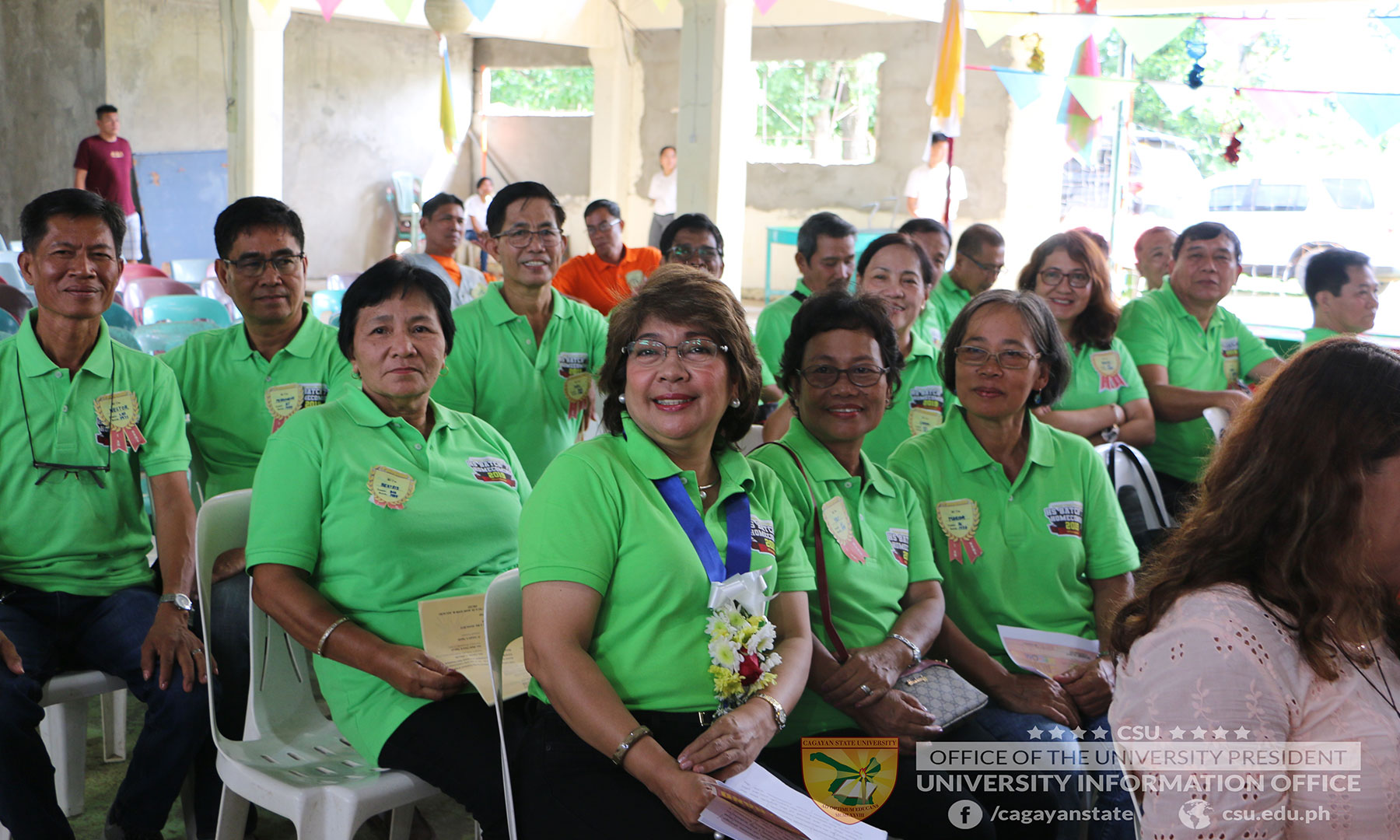 ---
With the slogan #Panagsubli, University President Urdujah A. Tejada joined Cagayan State University - Lallo Campus as it welcomed back all its alumni for the celebration of the 2019 Grand Alumni Homecoming at CSU Lal-lo's Gymnasium last December 14, 2019.
The sons and daughters of the campus reminisced their time at their beloved alma matter as graduates all the way from its humble beginning as Cagayan Valley National Agricultural School (CVNAS) to becoming the Cagayan Valley Agricultural College (CVAC), and until its establishment as Cagayan State University from 1978 to the present.
CSU Lal-lo's CEO Ricardo Casauay, in his welcome message, likened CSU as a mother who awaits for the comeback of his sons and daughters. President Urjudah A. Tejada, who is also a proud alumna of the campus, acknowledged the alumni present for finding their way home to the University as the day was a time to reminisce the growing years that they spent together, and catch up on the years that each have spent apart. President Tejada further mentioned in her speech, "I am so thankful for your presence. I pray that one day we come to meet again. I hope by that time our Balay Alumnay will be ready so that we can altogether write our names on its walls that people will see us and remember us even after a decade or two or when we will be in another place already. I salute each of you for sharing your time and generosity. Looking back to our dear Alma Mater is one of the greatest act of kindness you have ever done in your life."
Honorable Olivia Pascual, LGU Lal-lo's Vice Mayor; and Atty. Carmello Villacete, Alumni Regent also delivered their message which highlights the importance of looking back to the school that shaped them.
Mr. Nestor Loreto, the Outgoing President of the Alumni Association, presented the CSU Alumni Accomplishments to the body. A new set of officers were also elected where Dr. Jose Guzman emerged as the new president of the association. This is followed by the induction of officers, led by Atty. Carmello Villacete, the CSU Alumni Regent.