UNIVERSITY NEWS
---
FDA DIRECTOR CIRUNAY: "GRAB THE CHANCE TO GET VACCINATED"
By Office of the University President
---
Posted on May 8, 2021
---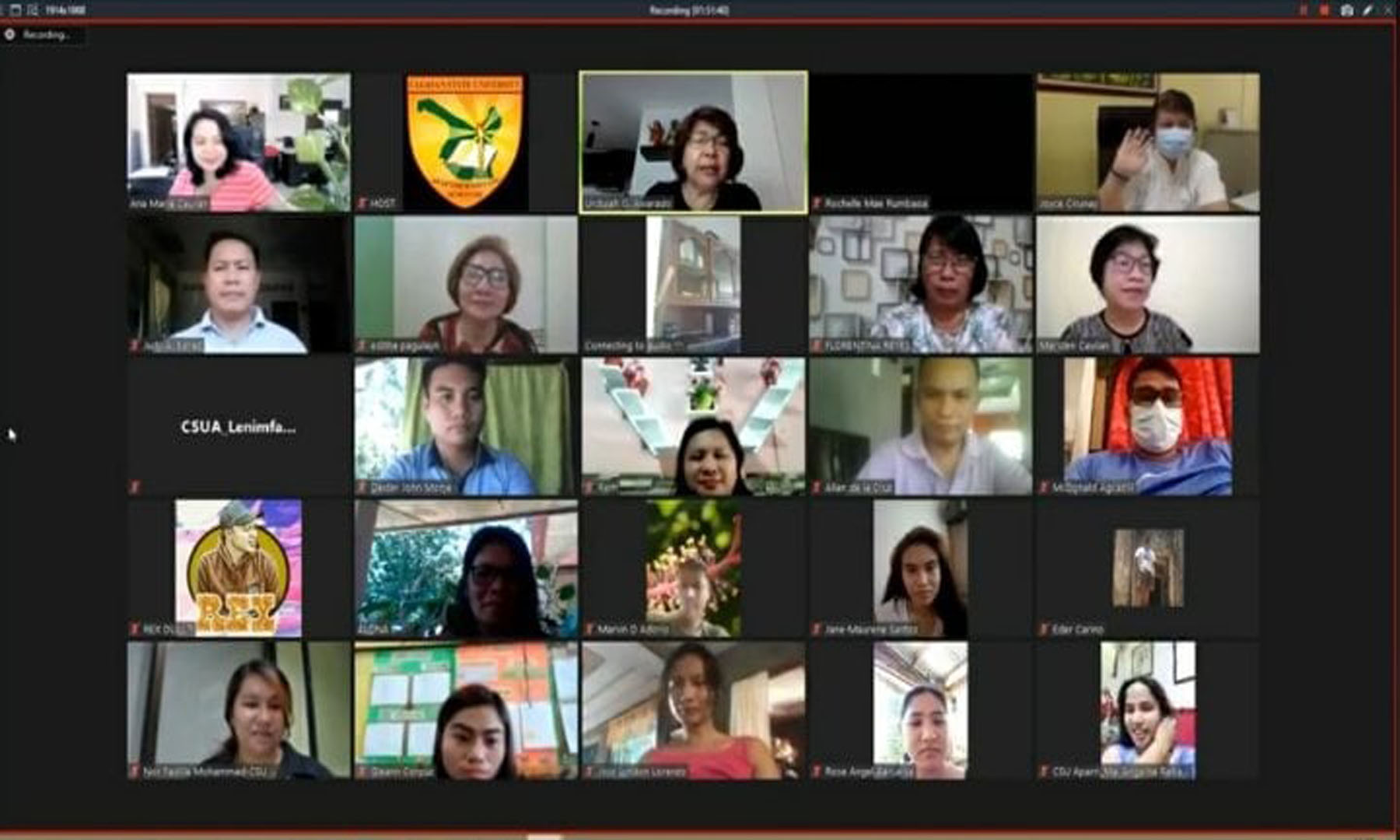 ---
In time for mass COVID-19 vaccination, the Cagayan State University's Graduate School presents; "The Promise of COVID-19 Vaccine: How FDA Ensure its Safe Use" Via Zoom Teleconferencing. The seminar aimed to inform the public on the safety measures that are done by the Food and Drug Administration to assure the efficacy of the vaccines for the COVID-19 virus.
Jesusa Joyce N. Cirunay, Director IV from the Center for Drug Regulation and Research of the Food and Drug Administration, served as the resource speaker. In her lecture, Director Curinay presented the necessary processes and measures that the FDA adhered to ensure that the COVID-19 Vaccines that are distributed in the country are safe.
Present during the seminar were CSU officials, and deans, directors, professors, and students from CSU's graduate school who were given the chance to ask questions on COVID-19 vaccine's storage requirements and the alternative use of ivermectin among others.
Director Cirunay encouraged everyone to grab the chance to get vaccinated. "Whatever vaccine in your arm is the best protection from the virus…(the vaccine will give you) all the chance to fight the virus at the earliest time", she added. She also assured the people that the vaccines that are rolled out by the government have passed the FDA standards and are appropriately evaluated by experts.
University President Urdujah G. Alvarado, who initiated the seminar, thanked Director Cirunay for her invaluable insights and for answering questions surrounding the vaccine process as she mentioned its aptness on the current situation of the Philippines.