UNIVERSITY NEWS
---
AFRICAN NIGHT CRAWLERS, SOIL'S BEST FRIENDS
By Office of the University President
---
Posted on May 14, 2021
---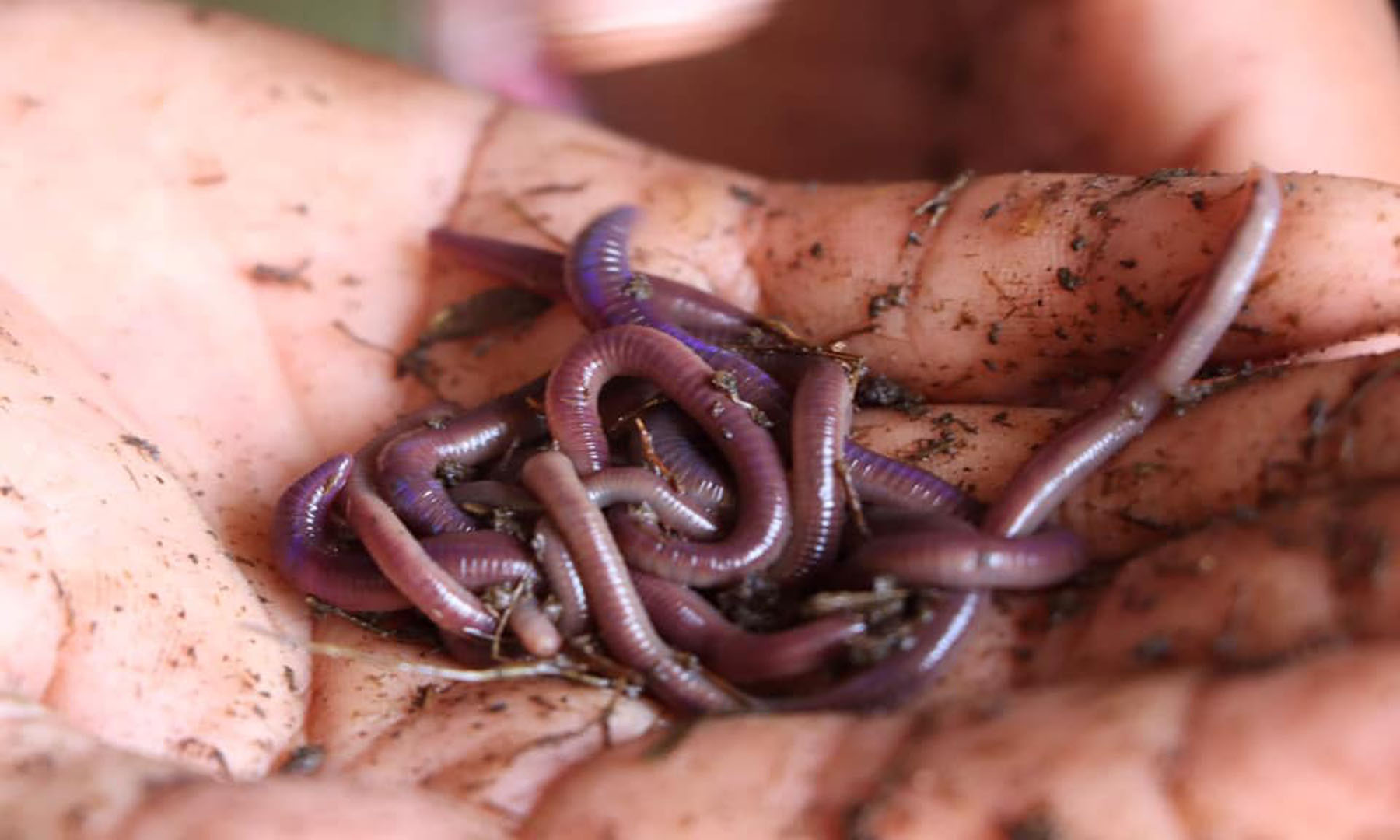 ---
Creepy as it may sound but these little African Night Crawlers are actually beneficial to the soil. This is what a group of students in CSU Gonzaga is trying to demonstrate through their DOST-DATBET funded project called "Establishment of Bio-Organic Fertilizer Production Center". The beneficiaries of this project are Agriculture students Ronald Calava, Alice faye Resureccion. Climer Sagun, and Dancel Mangili guided by their professors Dr. Froilan Pacris, Jr, Dr. Romar Banadero and Ms. Jean Torres.
By processing and combining a good ratio of animal manure, rice straw, leguminous grasses, banana bracks, kawkawate leaves and ipil-ipil, the students have produced a perfect food concoction to gratify the huge appetite of these purplish wigglers. This combination of substrates housed in an enclosed facility in CSU Gonzaga will serve as the African Night Crawlers' sanctuary where the process of vermicomposting will take place. The 150k funded project advocates the use of organic fertilizer through vermicompost technology for use in farming by using agricultural waste and other raw materials found in the campus. The vermicompost, which is a product of this technology, is a rich worm manure that is highly nutritious for plants when mixed with other soil media.
As of today, the students have collected 600 kilograms of animal manure, 1, 500 kg of rice straw, 200 kg of leguminous grasses, 300 kg banana bracks, 200 kg kawkawate leaves and 100 kg ipil-ipil as substrates for processing for a company of African Night Crawlers totalling to 25 kilograms.
Expected date of 1st harvest of vermicompost is July 3, 2021.