UNIVERSITY NEWS
---
CSU TURNS 43
By Office of the University President
---
Posted on June 11, 2021
---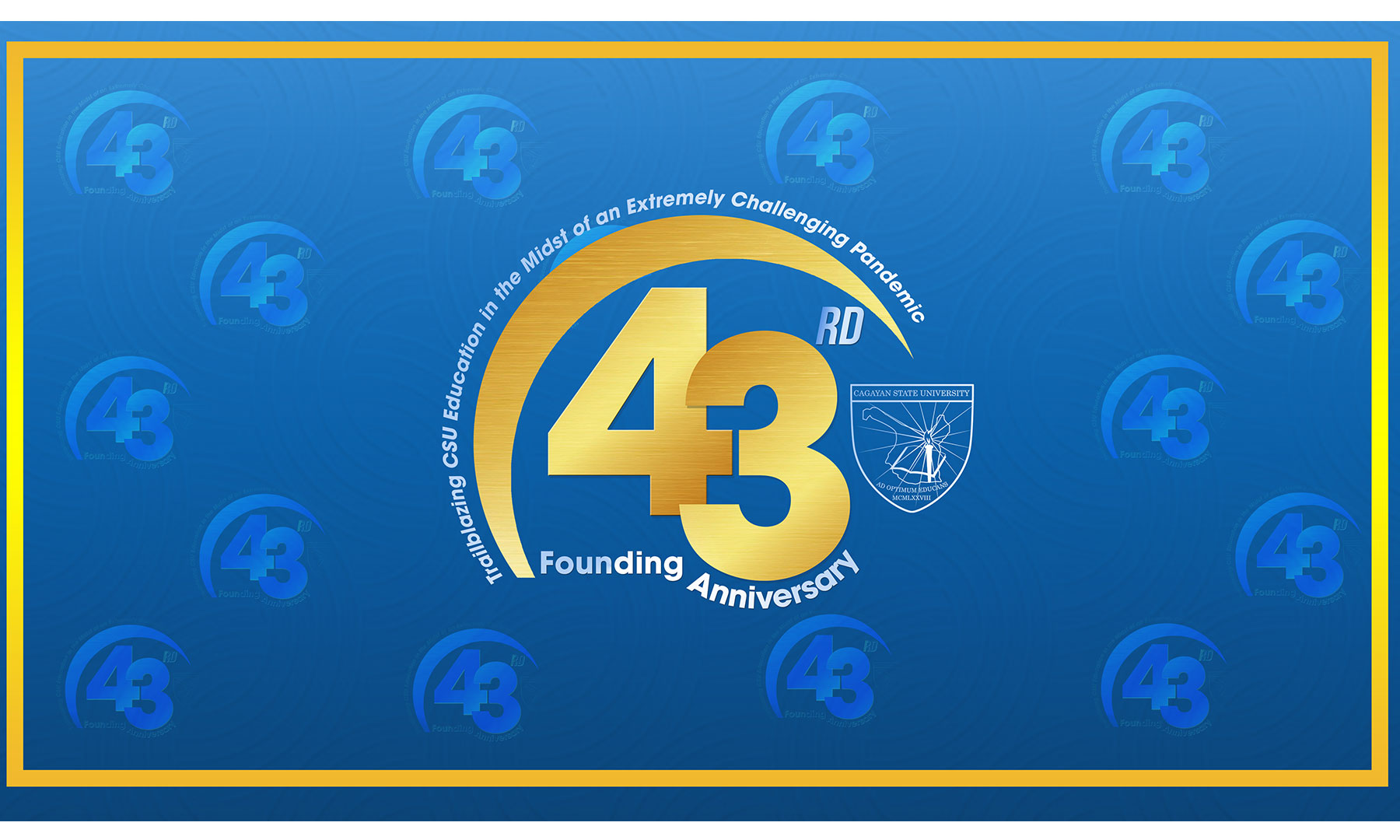 ---
Cagayan State University proudly celebrates its 43rd Founding Anniversary last June 11, 2021 through a Virtual Program Celebration that was conducted live through the Office of the University President CSU page on Facebook.
Commemorating the year that was, despite the challenging circumstances brought by the COVID-19 outbreak and the calamities experienced by the province, the anniversary was aptly themed, "Trailblazing CSU Education in the Midst of an Extremely Challenging Pandemic". The 2021 Institutional Video was featured which showed the efforts of CSU across its mandates despite the pandemic. It also exhibited CSU's Arbor Day which showcased the CSU community taking part in the City of Tuguegarao's "Plant A Tree Program".
The event also enabled the recognition of outstanding faculty and staff in academics and research and extension for the past year. As well as loyalty awardees who mark their years in the academe. Moreover, the partners and alumni who also helped move forward the cause of quality education despite the obstacles of the new normal were recognized for their efforts. The University's Top 10 Scholastic Awardees and Outstanding Campuses based on PBB Indicators were also awarded for their efforts to sustain excellence.
In her Founding Anniversary Message, University President Urdujah G. Alvarado said that the year is made more fruitful and meaningful because it enabled the University to think outside the box and take steps that were never done before. "If there is one thing that it is able to do, CSU will always adapt with the times to be of service to the community. With the strong and dynamic officials, faculty, staff, and students - CSU will continue to see breakthroughs in every adversity and challenges" she concluded.
The Cagayan State University stands tall on its 43rd year of establishment as it continues to be a hallmark in advancing the knowledge and skills of every Cagayano people.