UNIVERSITY NEWS
---
PRESIDENT ALVARADO INDUCTS USCF 2021-2022 OFFICERS
By Office of the University President
---
Posted on June 18, 2021
---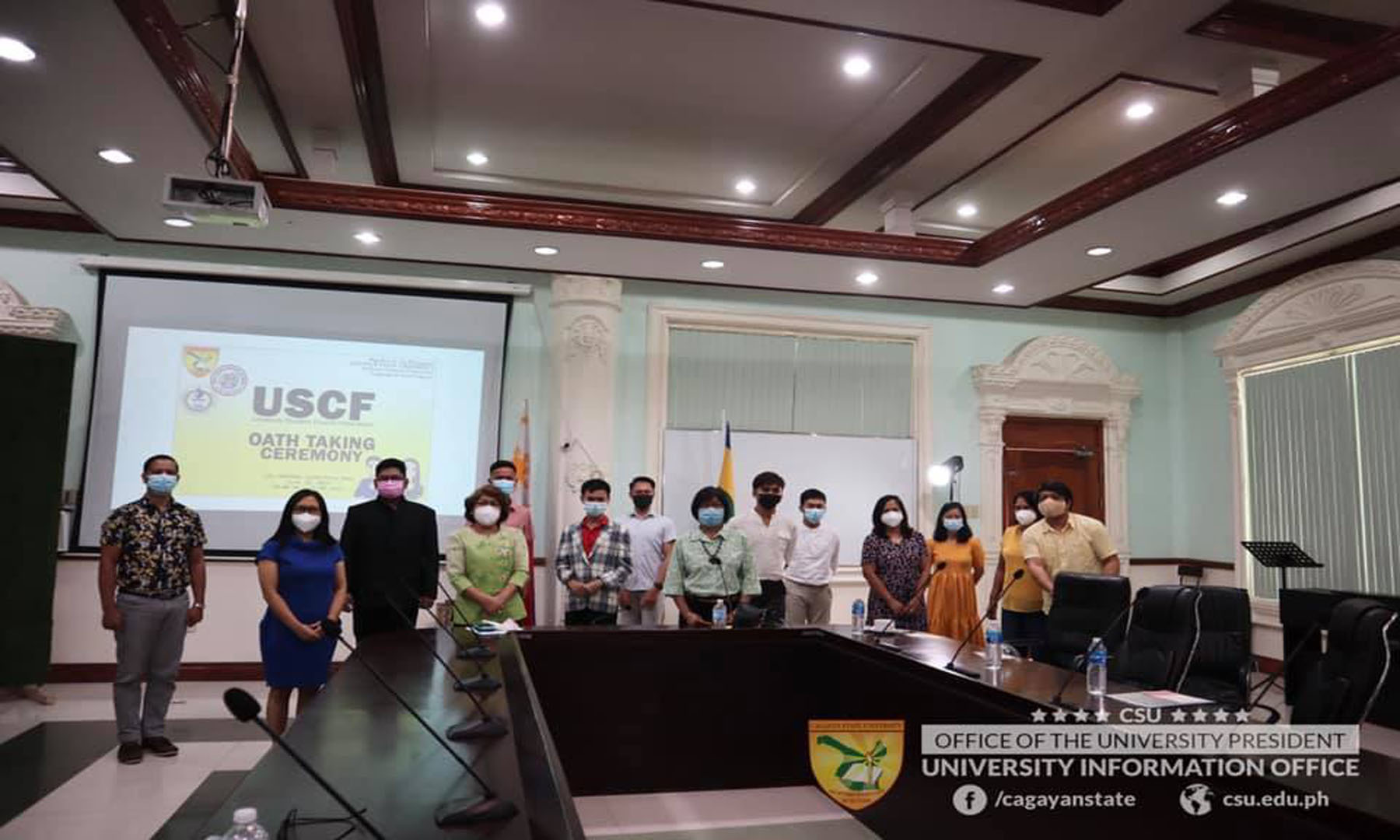 ---
The Oath Taking Ceremony for the new set of student officers of the University Student Council Federation (USCF) transpired today, June 18, 2021 as a way to officially welcome and to turn-over duties and responsibilities to the newly elected student leaders of the University.
The oath taking was led by University President Urdujah G. Alvarado where student elect USCF Chairperson Jake Angelo Baraquit from CSU Piat was sworn into office. Present during the event were Vice President for Academic Affairs Mariden V. Cauilan, Office of Student Development and Welfare (OSDW) Director Lorraine S. Tattao, Campus OSDW Coordinators, USCF Advisers, and campus student council presidents.
University President Alvarado expressed her dismay over the non release of the UNIFAST Free Tuition Fee Fund, however, she assured the Student Council presidents that CSU is exhausting all possible means to make sure that CSU receives its much needed fund.
Representing the whole student body, both the outgoing and incoming student regents expressed their dismay at the non-release of the UNIFAST fund by CHED. Roger Allan Ursua, the former USCF President, encouraged the new council to fight for the UNIFAST fund because it is not just a privilege but the right of students to have. On the other hand, Student Regent Biraquit promised to stand by his fellow students and amplify their voices. "I stand and will always stand with our students in this issue...We have the captain of our ship our President Alvarado, with her I am certain that we will see the port of success."
The event also paved the way for the awarding of outstanding student leaders and student councils for the recently concluded academic year.