UNIVERSITY NEWS
---
CSU CONDUCTS VIRTUAL GRADUATION FOR BATCH 2021
By Office of the University President
---
Posted on July 9, 2021
---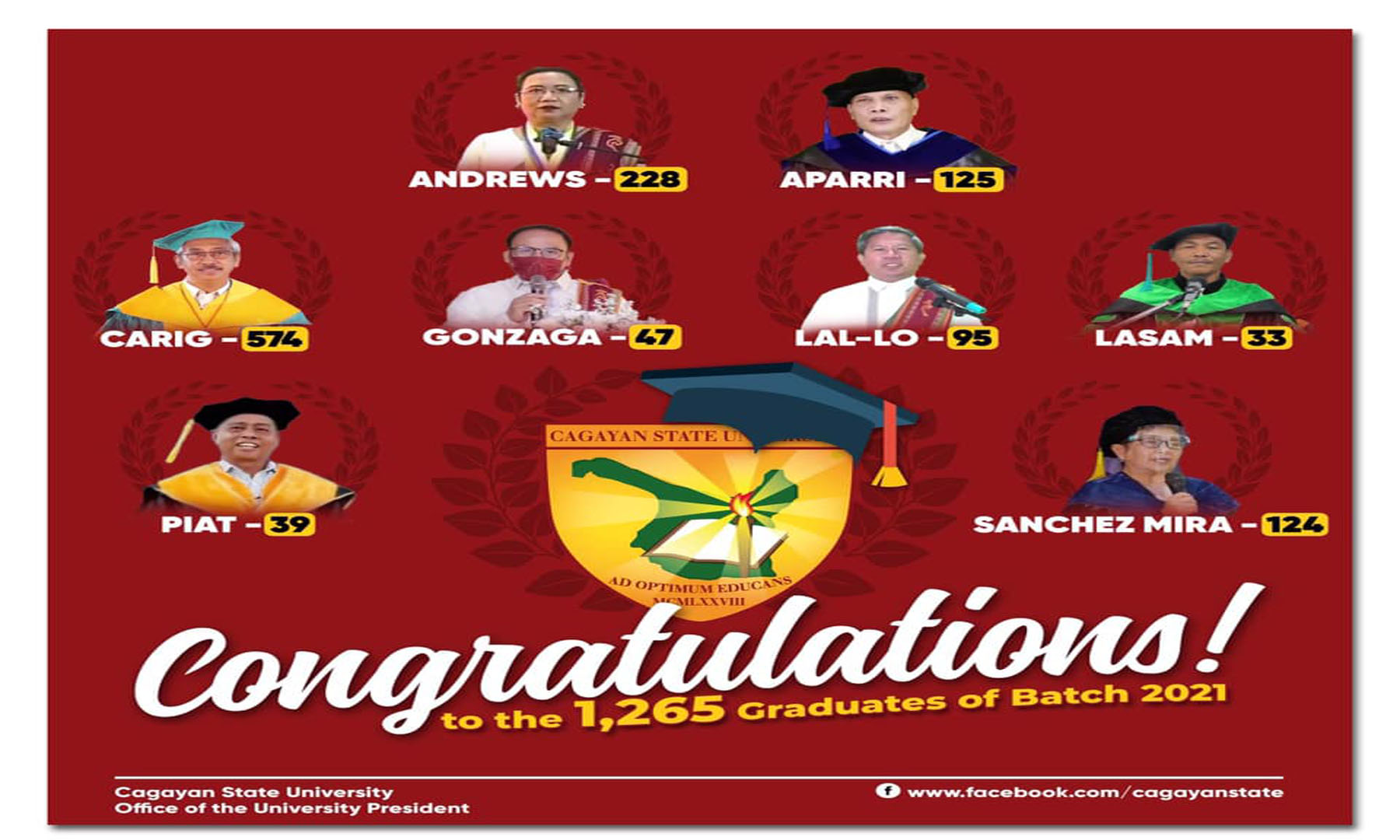 ---
Virtual Graduation Ceremonies for Batch 2021 commenced this week to celebrate the completion of 1,265 graduates from the 8 campuses of the University who braved the challenges of Flexible Learning amid the COVID-19 pandemic.
Aside from the impediments brought by the series of restrictions due to the pandemic, Mr. Ham C. Bangayan, University Registrar, explained that the decrease of graduates for this year is due to the K to 12 transition program, which caused the lack of 1st year students for two consecutive years.
The series of graduation for Batch 2021 are available to watch in the different Facebook page of the campuses.