UNIVERSITY NEWS
---
CSU AND UiTM, MALAYSIA FORGE INTERNATIONAL PARTNERSHIP
By Office of the University President
---
Posted on July 13, 2021
---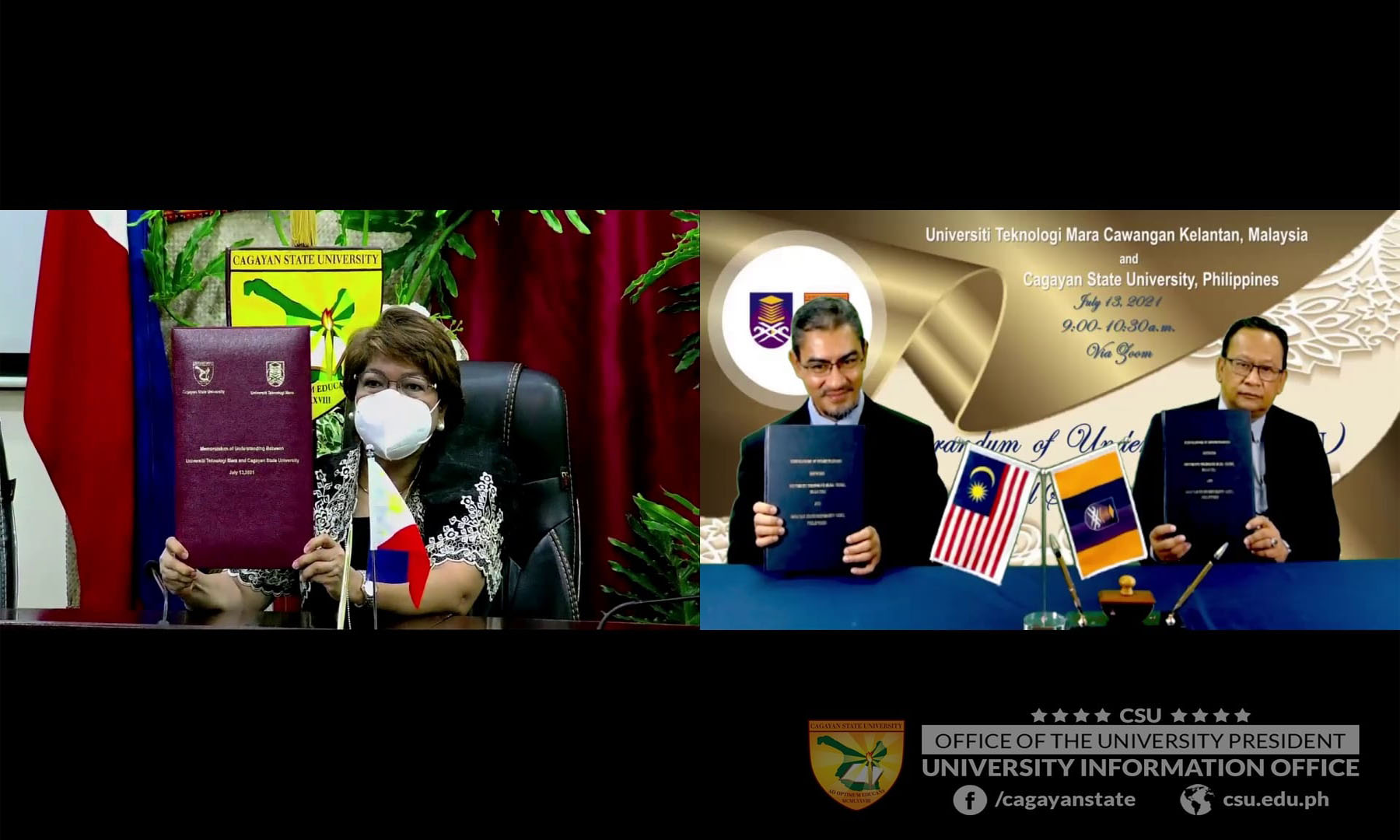 ---
Cagayan State University seals another international partnership last July 13, 2021, as a Virtual Signing of the Memorandum of Understanding between Universiti Teknologi MARA Cawangan Kelantan (UiTM) in Malaysia represented by University Rector Madya Dr Haji Zulkifli Mohamed and Cagayan State University represented by University President Urdujah G. Alvarado was officially inked, enabling the start of international collaborations in academics and research between the two higher education institutions.
In his opening remarks, UiTM OIC Rector Mohamed shared his excitement and optimism and committed to work closely with CSU towards its common goal to pursue internationalization of education. Likewise, CSU President Alvarado expressed her excitement for the international collaboration and said that she anticipates meeting the UiTM Community in order to share best practices that are not only relevant to local communities and the realities of the southeast asian region, but also to the entire world.
The program consisted of the presentation of the institutional video to get to know the universities' core strengths, the presentation of university officials of both universities, exchange of tokens, and a cultural show that featured the unique dances of both countries.