UNIVERSITY NEWS
---
CSU LEADS RESEARCH ON S&T REHABILITATION OF DAMAGES FROM 2020 TYPHOONS IN CAGAYAN
By Office of the University President
---
Posted on July 26, 2021
---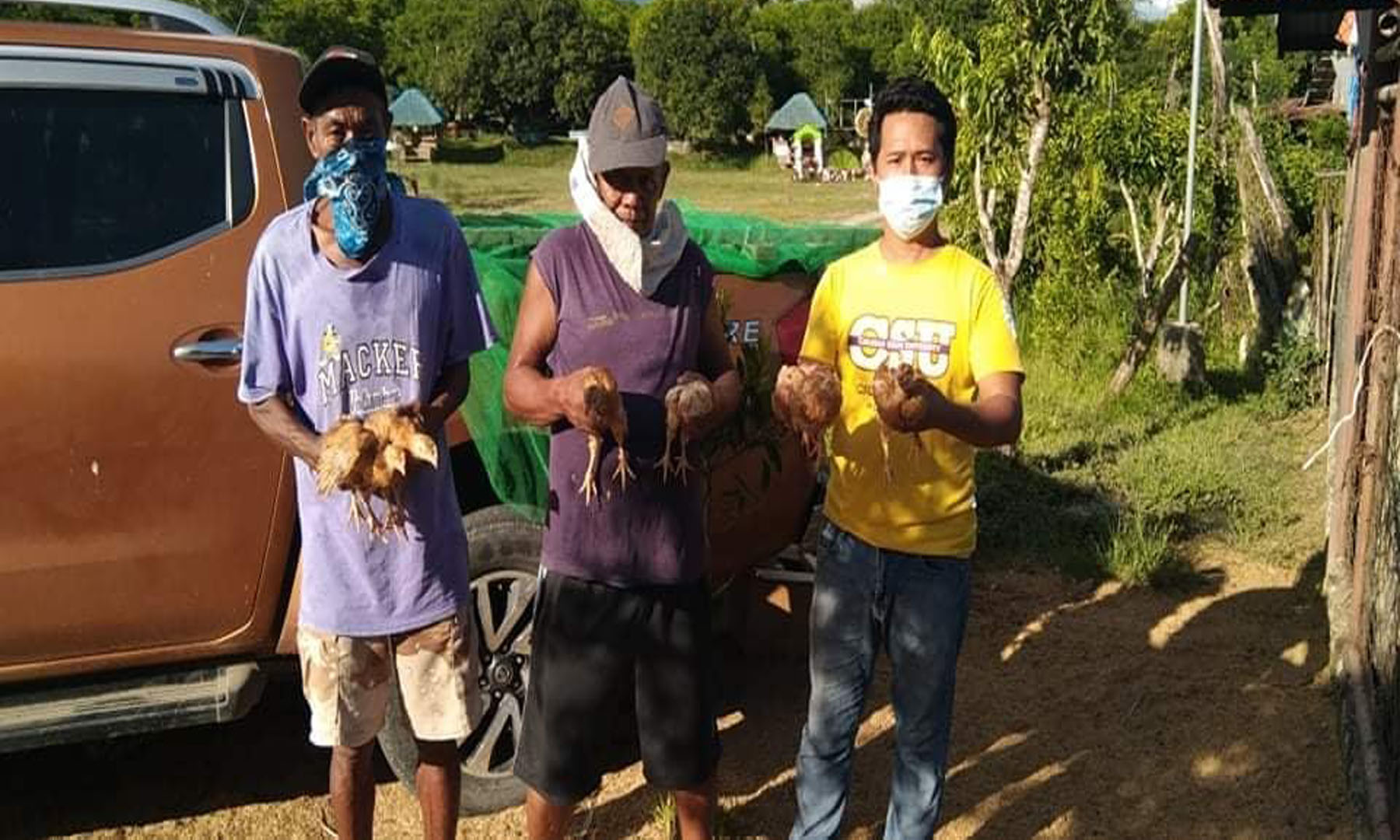 ---
CSU-Piat campus' extension cooperators received 100 heads of free-range chicken as a form of assistance to jump-start livelihood productivity. This is only the beginning as the Local Government Units of Piat, Sto. Nino, Enrile, and Rizal - some of the hard-hit municipalities in Cagayan during the onslaught of the series of typhoons and floods in Cagayan last year - are set to receive 2,400 heads of free-range chicken. This free-range chicken distribution activity is a component of the project entitled, "S&T BASED REHABILITATION OF DAMAGES CAUSED BY TYPHOON ULYSSES AND WIDESPREAD FLOODING IN CAGAYAN PROVINCE" as it seeks to promote sustainable strategies to generate outputs, outcomes, and impacts for the social, economic, and environmental welfare of the Cagayano communities that were affected by the widespread flooding in the province at the end of 2020.
Other components of the project include Flood damage assessment; profiling of flood-affected families; provision of health kits and S&T nutripacks developed by DOST-CSU-LGUs-MSMEs; capacity building on health, psychological, climate change resiliency and Gender and Development; and technical training on the identified needs of flood-affected families like rice-fish-duck-gabi technology, fish-free range chicken integration, coffee, cacao, bamboo, and peanut among others.
This project is made possible through the funding of DOST-PCAARRD and is implemented by the different campuses of the University, with Prof. Josie Y. Bas-ong as the Project Leader. The full mobilization of the project is made possible with the support and assistance of University President Urdujah G. Alvardo as the project's Technical Adviser.