UNIVERSITY NEWS
---
BS BIOLOGY STUDENTS WIN 1ST PLACE DURING THE PNHRS 1ST NATIONAL VISUAL RESEARCH EXHIBIT
By Office of the University President
---
Posted on August 13, 2021
---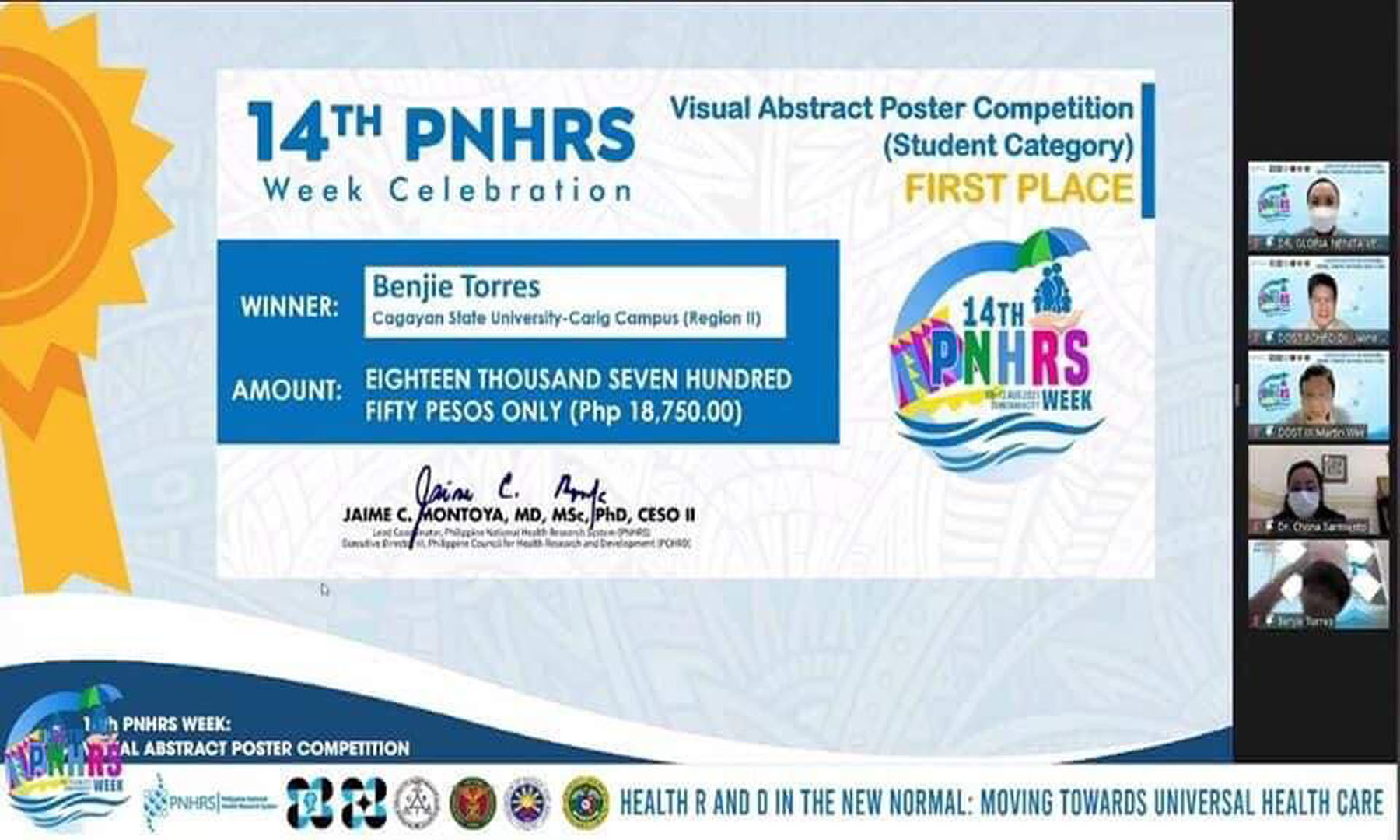 ---
Cagayan State University congratulates BS Biology students Benj Torres, Karen Lana, and Marvie Pallatao and their adviser Ms Madel Dayag Batang-Tanguilan for winning 1st PLACE (Best Virtual Research Poster) in the 14th Philippine National Health Research System (PNHRS) 1st National Visual Research Exhibit with their research entitled "Wound Healing Property of Kupang (Parkia timoriana) Fruit Extract in Sprague Dawley Rats".
The study revealed that the application of the plant various extract (aqueous, crude and ethanolic) have wound healing effect. The various extracts also have the fastest rate of contraction of wounds than that of the positive control.
The BS Biology Program is a Level 3 accredited program of the College of Arts and Sciences located in CSU Carig Campus and is an active member of the Philippine National Health Research System which is a consortium between DOST and DOH and is an active resource generator for undertakings on health researches.
Kudos to CAS Dean Jane Sambrana and the Faculty of Instruction of the College of Arts and Sciences for this accomplishment!