UNIVERSITY NEWS
---
CSUANS GO FOR INTERNATIONAL EXCHANGE OPPORTUNITY
By Office of the University President
---
Posted on September 5, 2021
---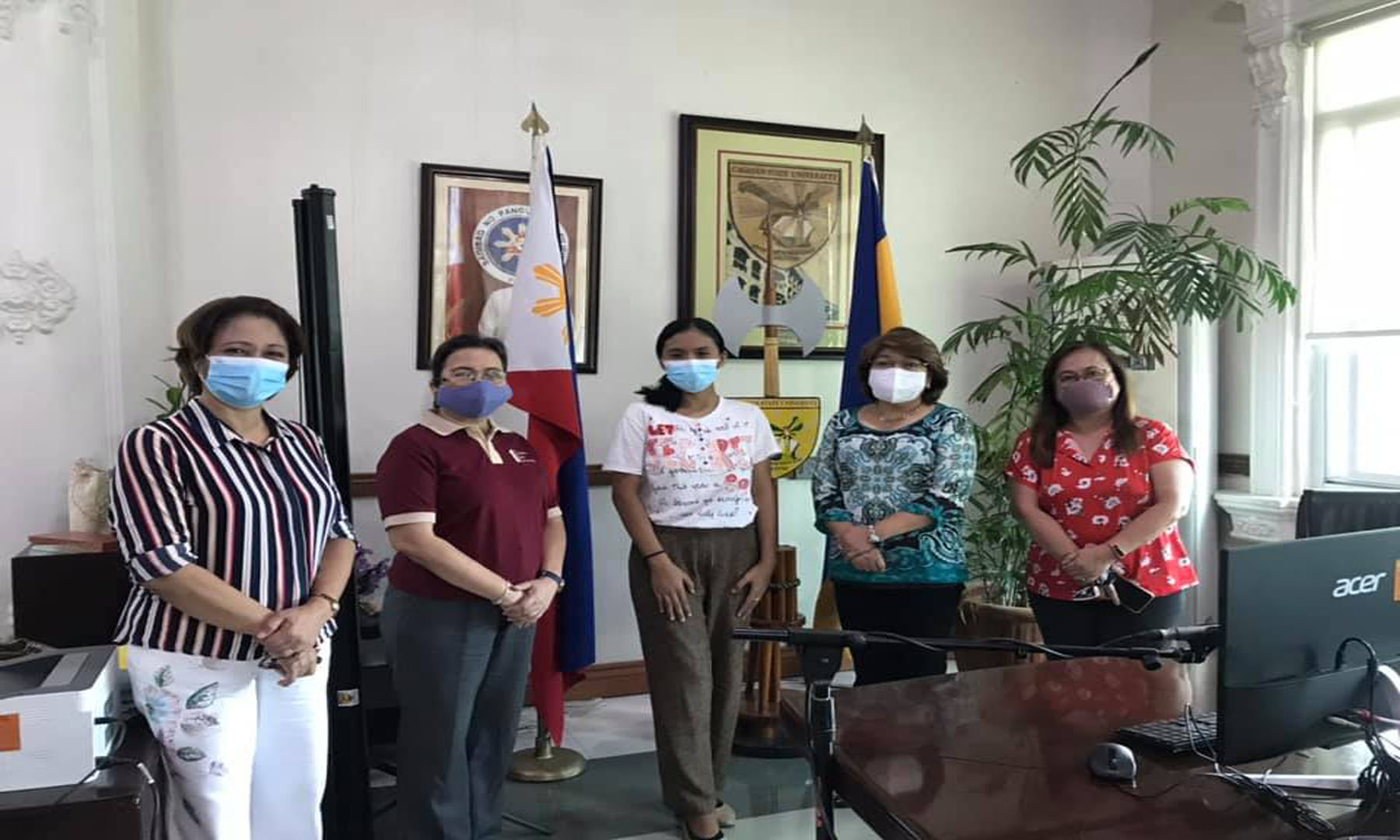 ---
St. Mary's University, Canada Scholars paid a courtesy call to University President Urdujah G. Alvarado prior to their en route to Manila as they began their international academic journey to the land of the maple leaf.
During the visit, the exchange students together with their parents expressed their gratitude to University President Alvarado for the international exchange opportunity that the students will embark on abroad.
Mr. Patrick Dale Umangay from the College of Teacher Education, Ms. Diane Simangan also from the College of Teacher Education, and Ms. Avon Claus Luis from the College of Human Kinetics. The three students are part of the student-exchange program recipients of the Canada-Asean Scholarships and Educational Exchanges Development (SEED) who were accepted to study for the fall term (September-December) at St. Mary's University, Halifax Nova Scotia, Canada.