UNIVERSITY NEWS
---
SC SIGNS 2020 AND 2021 BAR EXAMINATION CONTRACT WITH CSU
By Office of the University President
---
Posted on September 20, 2021
---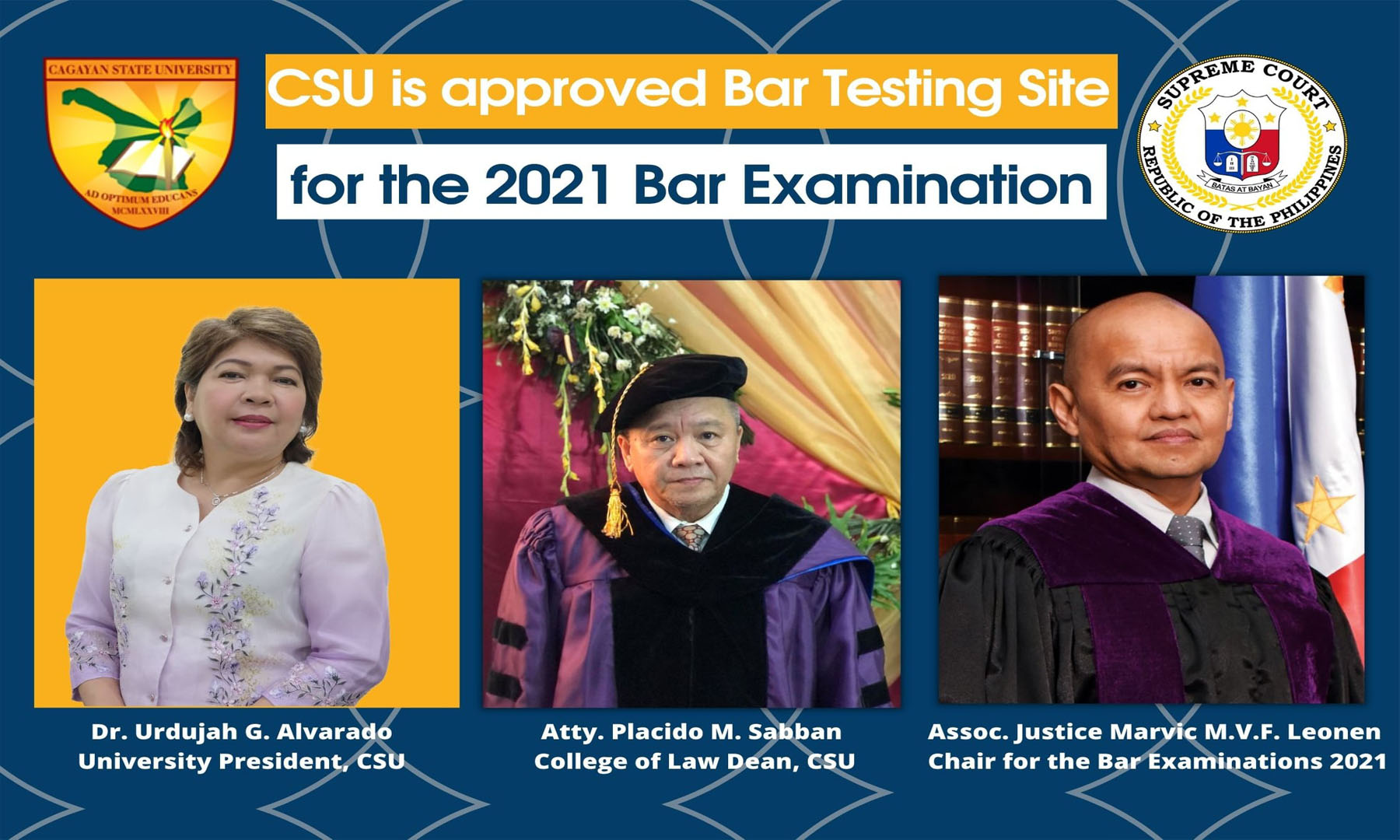 ---
CSU through University President Urdujah G. Alvarado and College of Law Dean Placido M. Sabban inked a Memorandum of Agreement with the Supreme Court last August 17, 2021 which makes CSU among the 24 universities that will be utlized as a local testing center for the conduct of the 2020 and 2021 Bar Examination that is set to transpire on November this year.
According to Atty. Norman Lasam, Associate Dean of the College of Law, 5 buildings in CSU Carig campus are eyed as the bar examination areas which are the College of Information and Computing Sciences, College of Engineering, College of Public Administration, College of Arts and Sciences, and the College of Medicine. Atty. Lasam also thanked CSU Carig Campus CEO Arthur G. Ibañez for offering, preparing, and managing CSU Carig to be a suitable bar site amid the pandemic.
Associate Justice Marvic M.V.F. Leonen, Committee Chair for the Bar Examinations, announced that Cagayan State University is among the testing centers for the 2020 and 2021 bar examinations. He further mentioned that the Supreme Court targets 25 testing centers in the Philippines. This will enable the bar examinees from the province of Cagayan and other nearby provinces to take the examination in a location that is closer to home.