UNIVERSITY NEWS
---
CSU GONZAGA DEVELOPS SWEET AND HOT & SPICY TANGIMAS
By Office of the University President
---
Posted on October 21, 2021
---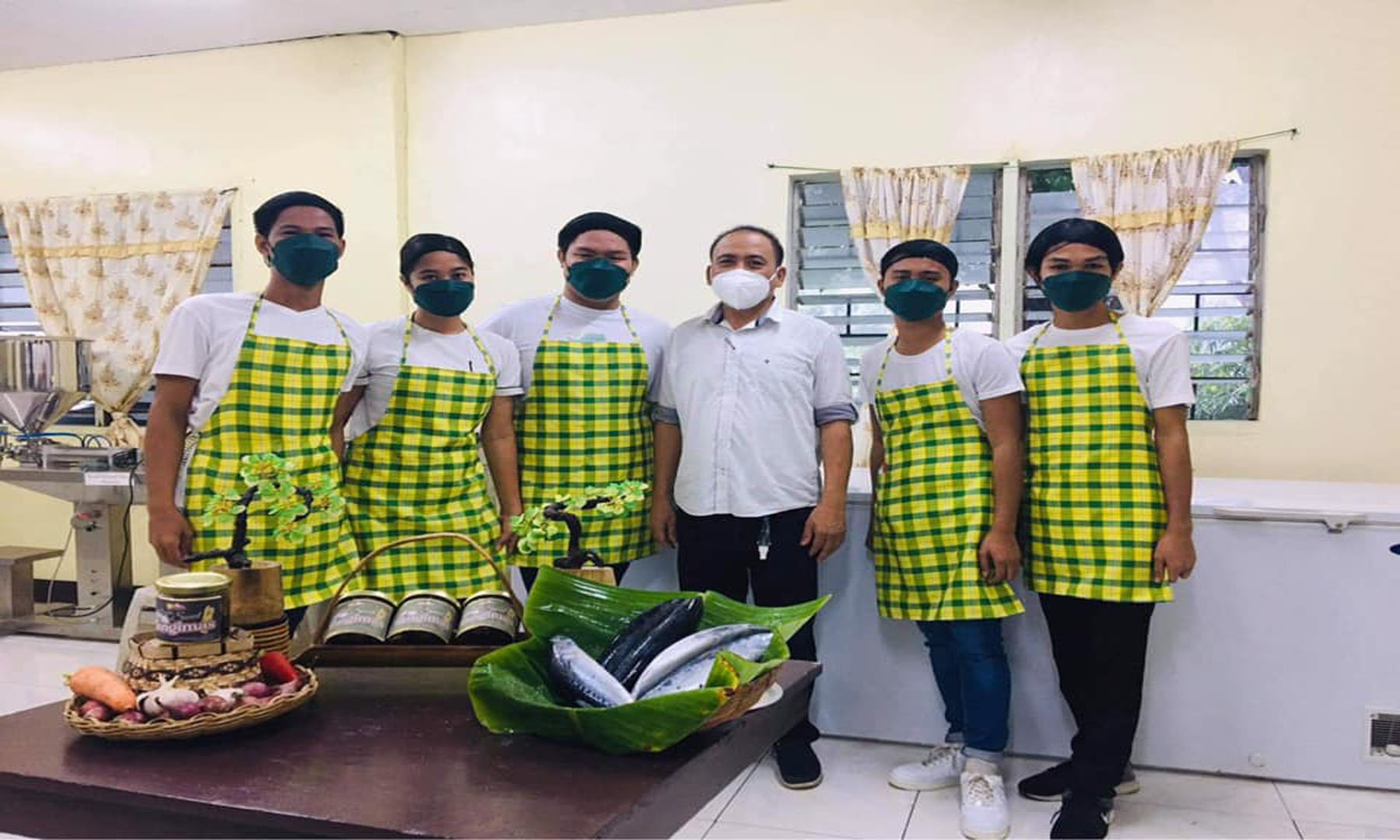 ---
TANGIMAS is a processed food made from a type of saltwater fish locally named Tangi (Tulingan in tagalog) that thrives in the deep seas of Gonzaga and Sta. Ana, Cagayan. Abundant in the area, the tangi provided some business students of CSU Gonzaga campus an entrepreneurial opportunity they can venture on. With the support of the Department of Science and Technology Technology Application and Promotion Institute through the DATBED Program (DOST Academe Technology-Based Enterprise Development Program, this income generating project of students Scott Louie Pasion, Abigail Omotoy, Mark Kevin Calipdan, Kristine Jane Capa and Mark Vincent Siwagan will challenge their entrepreneurial competencies as well as apply principles they have learned in the classroom in marketing this innovative product.
CEO Froilan A. Pacris, Jr. and Project Advisers Jay F. Omotoy and Rizzalou D. Garma are hopeful that this product will have a wide reach nationwide and will generate a significant income for the students.
The product Tangimas, coined from Iluko words tangi and naimas, is flavored with choice natural ingredients that are all found in the local market. Omotoy says the future production of the Tangimas promises support to local fishermen, farmers and vendors. Tangimas is sold at 120.00 each and comes in two mouth-watering flavors, spicy and sweet & spicy.