UNIVERSITY NEWS
---
CSU Entrepreneurship Students Bag 1st & 2nd place during DTI's Inter-School ICT
By Office of the University President
---
Posted on October 29, 2021
---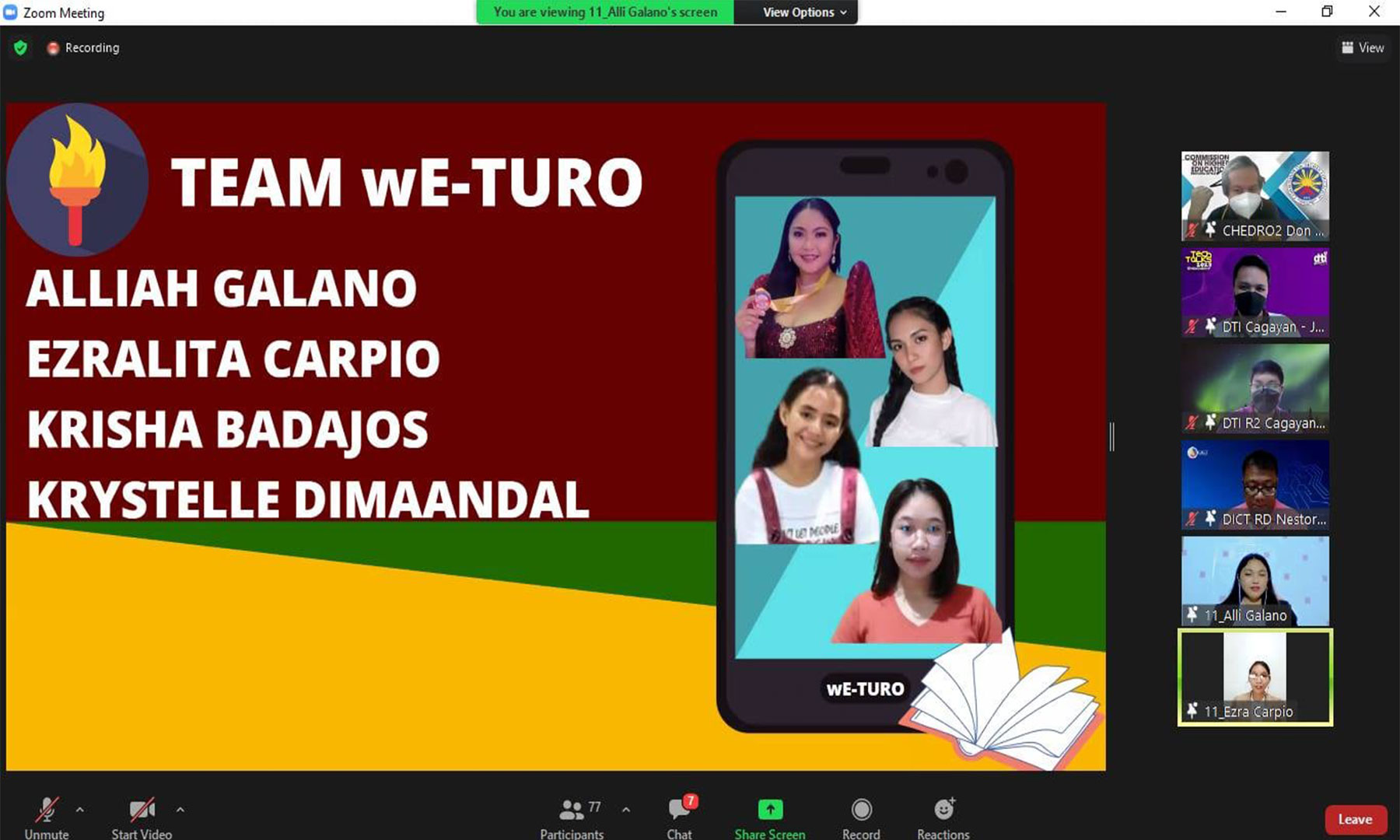 ---
CSU Entrepreneurship students from Andrews Campus' College of Business, Entrepreneurship, and Administration (CBEA) bagged 1st place and 2nd place during the Inter-School ICT Competition (Hackathon) in celebration of TECH TALKS 2021! "Hack to the Future" event by the Department of Trade and Industry (DTI) Cagayan Provincial Office last October 22, 2021.
The proposal wE-TURO by Alliah Joselle Paleg Galano, Ezralita Pareja Carpio, Krisha Mae Decano Badajos, and Krystelle Anne Jacobo Dimaandal was awarded the first place. wE-TURO is an Innovative Online-Tutorial that aims to generate income for financially-challenged college students by providing a platform for tutoring academically challenged pupils through games. On the other hand, the proposal RURALROOTS by Mj Cipriano, Roset Zalun, Dominador Invierno, and Angelo Dela Cruz was accorded 2nd place among the 12 entries presented in the competition. Rural Roots is an innovative farm-to-table application concept integrating tourism through the use of technology to help address low-income farmers that have inadequate market linkages.
CBEA Dean Gided Tong-Battung acknowledged the mentors of the students Mr. Jeremiah Gonzaga, Ms. Marian Grace Lasam, Dr. Anthony De Yro Paras and the other CBEA faculty members who dedicatedly guided the students throughout the process. She also thanked University President Urdujah G. Alvarado, CSU Andrews CEO Theresa B. Dimalanta, and other CSU administrators for the opportunity to join in the learning activity.