UNIVERSITY NEWS
---
CSU RECEIVES GRANTS AMOUNTING TO ALMOST 3M FROM DOST FOR RESEARCH AND DEVELOPMENT INITIATIVES
By Office of the University President
---
Posted on May 6, 2021
---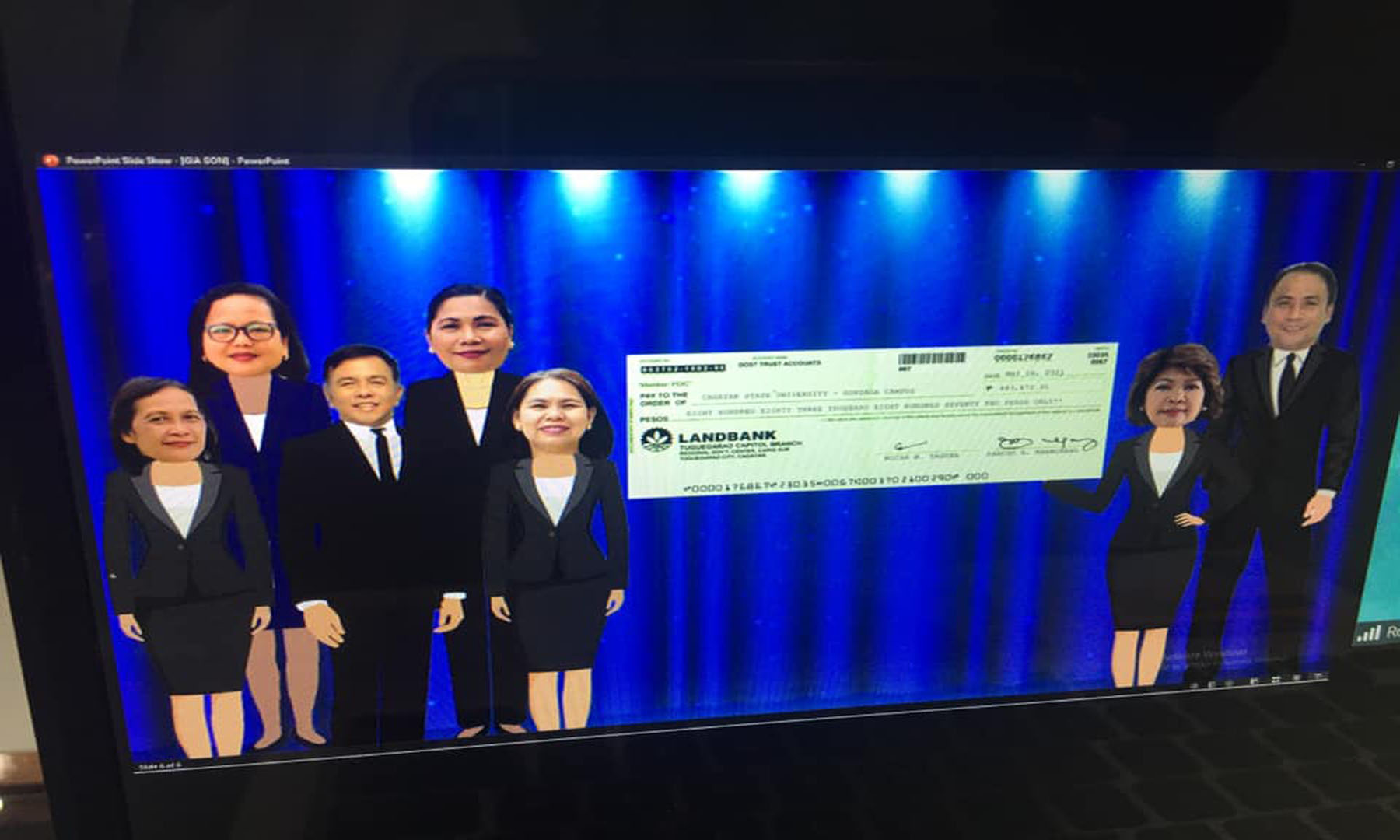 ---
During a virtual awarding, the Department of Science and Technology R02 awarded today a total of 2, 953, 872.00 to Cagayan State University as financial grant to three major projects. These funded projects include: Production and Utilization of 'Bamcoal' bamboo-based Fertilizer and evaluation of its plant-soil-nutrient profile, photosynthetic and growth effects, and salinity-stress alleviation in lowland variety of head lettuce; Capability building, livelihood development and environmental protection for climate change vulnerable communities in Buguey (CESTEEPH Phase 4); Cafe Valena through STRIDE: Science and Technology on Coffee Production towards Community Development and Resiliency.
Regional Director Sancho Mabborang expressed his appreciation to CSU for being an active partner of DOST by producing various S and T innovations . He mentioned that during this year, CSU will be receiving more cash and equipment grants from DOST totalling to almost 100 Million in support to its Electromobility Program, Metals Engineering and Innovation Center and Food innovation Center.
Regional Director Mabborang assured that CSU will always be part of the levels of development DOST will pursue. He looks forward to a fused R and D among campuses and agencies and challenged them to not sell physical products only but market intellectual properties. CEO Froilan Pacris and CEO Florante Victor Balatico in their responses both thanked DOST for consistently supporting their projects.
President Alvarado in her response expressed her gratitude to the department for being an active partner through the years and enabled the smaller but competent and creative campuses to harness their potentials in research and development allowing significant contribution to science and technology. She guaranteed a more vibrant R and D and challenged the CEOs present to seriously consider the urging message of the Director. Further, she assured DOST that every single centavo will be accounted for.