UNIVERSITY NEWS
---
CSU GONZAGA LAUNCHES "TANGKIRAN" COFFEE
By Office of the University President
---
Posted on May 6, 2021
---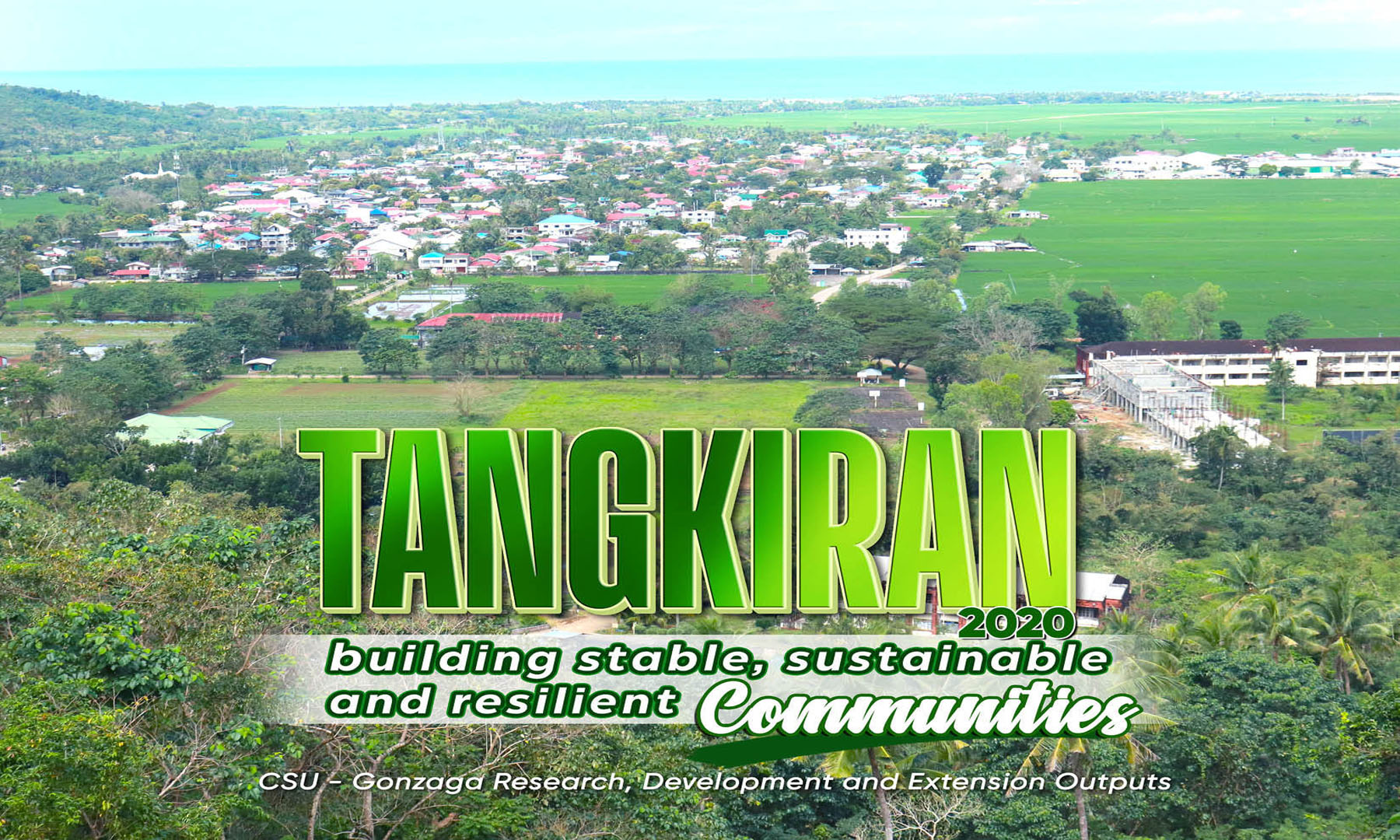 ---
CSU Gonzaga Campus launched its first ever coffee table book and e-book - the "Tangkiran" last May 6, 2021.
Tangkiran is an Iluko word that reflects physical strength and vigor. The book features the best practices of the CESTEEPH Project, Nipa Project, the CSU Bamboo Sanctuary and its auxilliary farm and garden projects, the agri-eco tourism site and the giant Sacred Heart of Jesus grotto integrated in the Bamboo Sanctuary which are all found in the campus. CSU Gonzaga CEO Froilan Pacris, Jr. expressed his gratitude to the CSU Gonzaga community for contributing much to the accomplishments of the campus as reflected in the "Tangkiran" coffee table book. He also took pride in the composition of the Editorial Board for its acumen, endurance, and fortitude in coming up with an advocacy material like this in this time of pandemic. President Alvarado said that the "Tangkiran" coffee table book is an inspiration worth emulating because it encapsulates the hardwork and determination of the team that made CSU's vision and goals palpable. She believes that the Gonzaga campus has still a lot more potential to be unraveled. Lastly, she envisioned that CSU Gonzaga is one day going to be branded across the nation as The Bamboo Sanctuary of the North through the leadership of CEO Pacris.
The "Tangkiran can be accessed online through its e-book version which can be found in this link: https://www.csu.edu.ph/tangkiran It also features a QR code inside to bring you to related videos regarding the niche of the campus.