UNIVERSITY NEWS
---
CSU WELCOMES 11,094 FRESHMEN FOR AY 2022-2023
By Office of the University President
---
Posted on September 05, 2022
---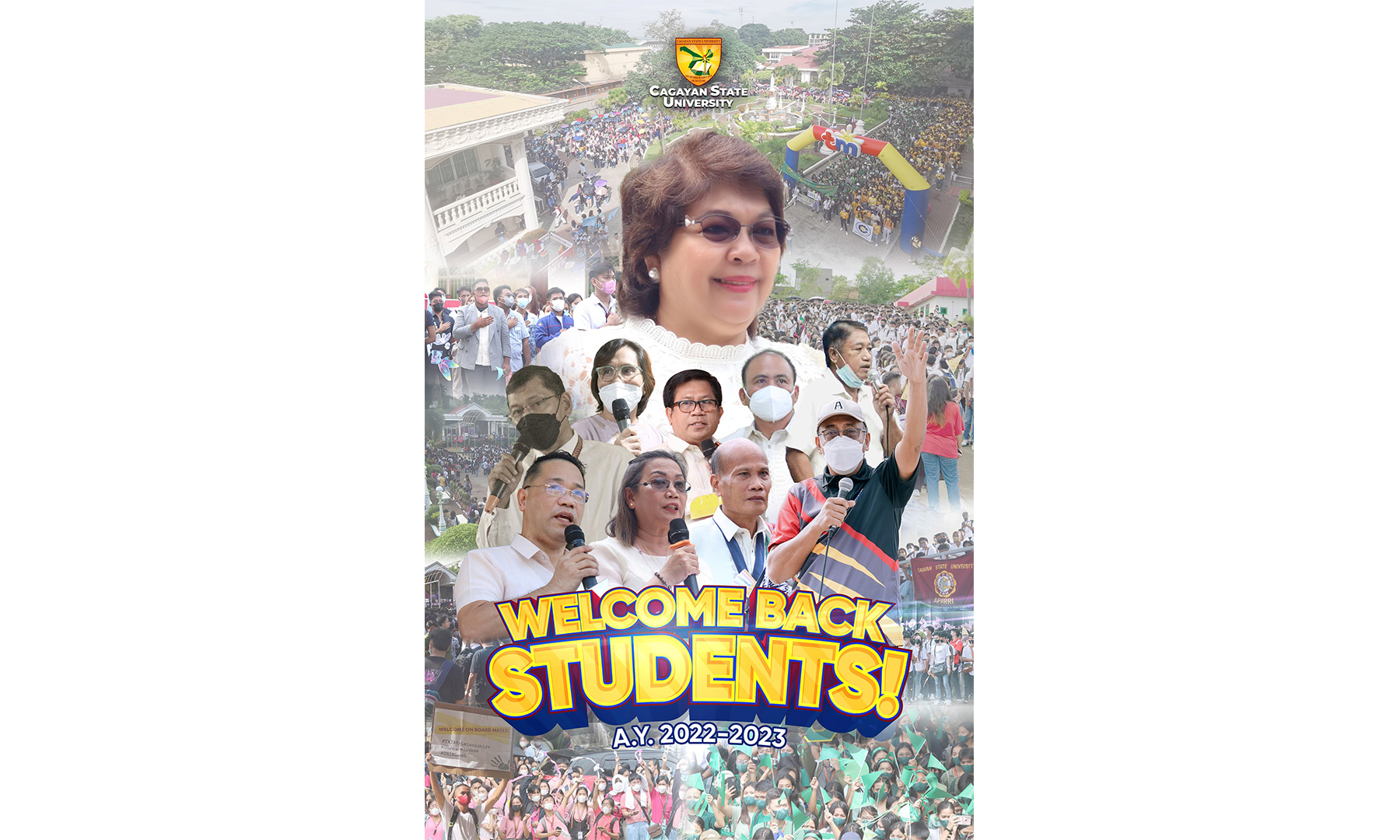 ---
Cagayan State University campuses welcome its freshmen students for Academic Year 2022-2023 through a series of grand welcome activities to celebrate the start of their college journey as a CSUan. This is the first on-site grand welcome for freshmen after two years since the onslaught of the pandemic.
In today's welcome agenda, CSU-Andrews Campus welcomes 1,942 new students through a traditional passage to the parthenon-styled arch in the campus. CSU-Sanchez Mira greeted 1,027 new students back into their academic home, while CSU-Aparri met with 1,584 new students as the latest members of the community. CSU Lal-lo with 534 new students and CSU-Piat with 474 new students also received their first tour of their respective campus as a CSUan. CSU-Carig, having the most freshmen with a total of 4,126 new students, also welcomed back the old students of the campus as a crowd estimate of 10,000 students attended the grand welcome.
The other three campuses are also scheduled to conduct their welcome festivities to their freshmen batch this week. Gonzaga Campus will be welcoming 648 students,, Lasam Campus with 401 students, and the newly established Solana Campus with 358 students. In total 11,094 CSUan freshmen will officially be embraced by the CSU community for the academic year.