HOUSE SPEAKER ROMUALDEZ GRACES CSU SOLANA CAMPUS LAUNCH - THE 9TH CAMPUS OF THE UNIVERSITY
By Office of the University President
---
Posted on September 11, 2022
---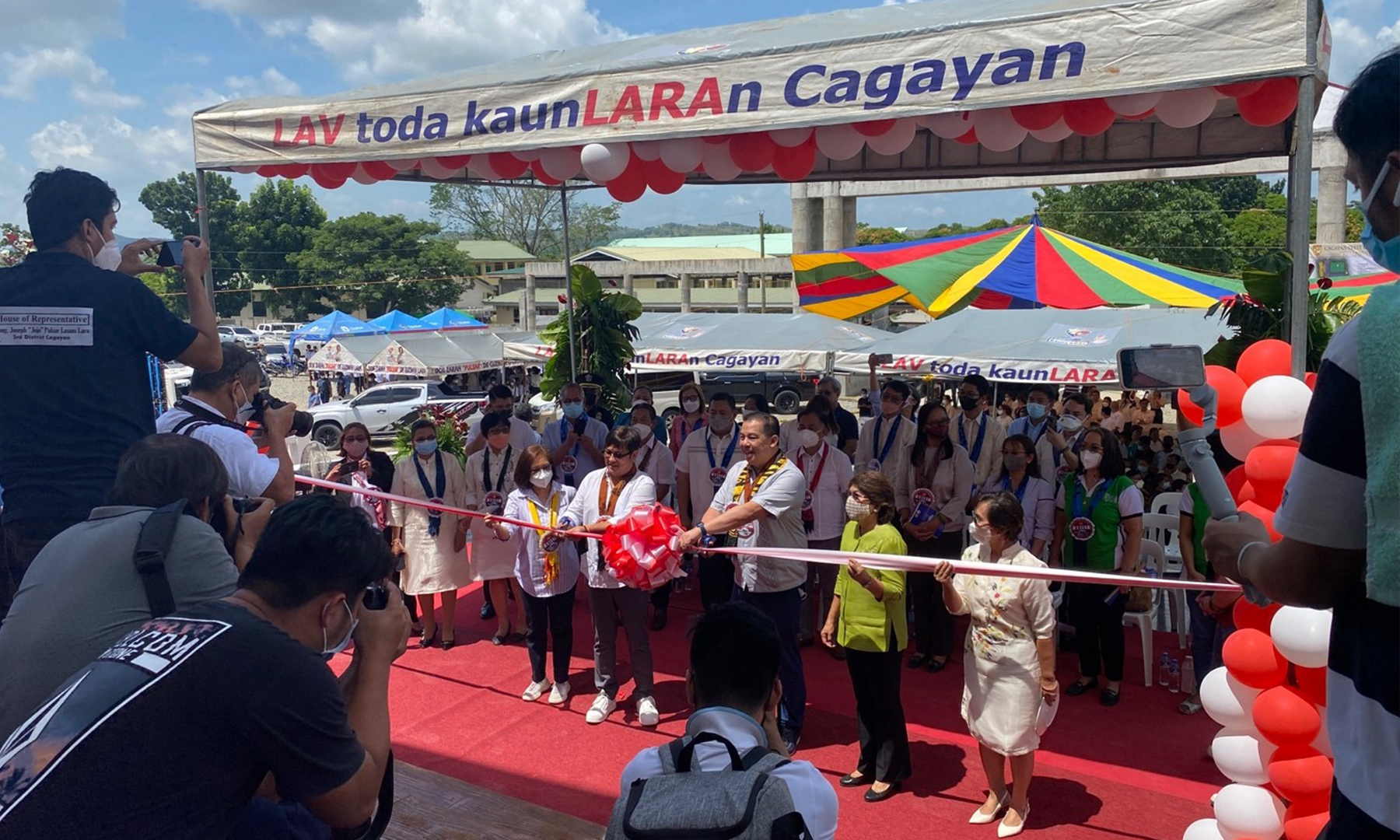 ---
Cagayan State University welcomes its newest campus last September 11, 2022, as it officially launches CSU-Solana Campus with Hon. Ferdinand Martin G. Romualdez, Speaker of the House of Representatives, as guest speaker commended CSU for the academic community's heroic efforts in remaining steadfast by keeping the 8 campuses operational and being able to expand it with a new campus even with the challenges of the pandemic.
In her welcome remarks, University President Urdujah G. Alvarado warmly greeted the special guests and expressed her gratitude for carving the time to be present during the launch. She also thanked the benefactors of CSU-Solana, Cong. Joseph L. Lara and Dr. Zarah De Guzman-Lara, for their contribution in the successful ratification and creation of the newest campus in CSU.
Cong. Lara described the launch as the fulfillment of the dreams and promise he made to the Cagayanos of bringing quality higher education to the rural communities of the province. Furthermore, he also requested the support of Hon. Romualdez in the needed facilities and equipment in order to sustain CSU-Solana.
In response, Hon. Romualdez vowed to augment the budget for the university for the fruition of better higher education in CSU as he mentioned that "Education is the highest priority of the nation".
In line with CSU's thrust in extending quality education to all parts of the province, the opening of the campus in the municipality of Solana is meant to cater to more learners in the province. The launching festivity was attended by esteemed regional directors, municipal mayors, board member representatives, and barangay officials from Solana. Also present in full force was the CSU community which included university officials, campus officials, faculty members, support staff, and students.
The new campus features a Parthenon-inspired building that houses 6 classrooms and 2 offices that are already fully utilized by students and teachers for the A.Y. 2022-2023. The Campus Executive Officer for Solana Campus is Dr. Haidee Mabborang, former CSU-Carig Campus Academic Affairs Director.