UNIVERSITY NEWS
---
DR. JANE CALAGUI BAGS EXCELLENCE AWARD FOR PICHe ONLINE SUSTAINABILITY ENGINEERING PROGRAM
By Office of the University President
---
Posted on September 22, 2022
---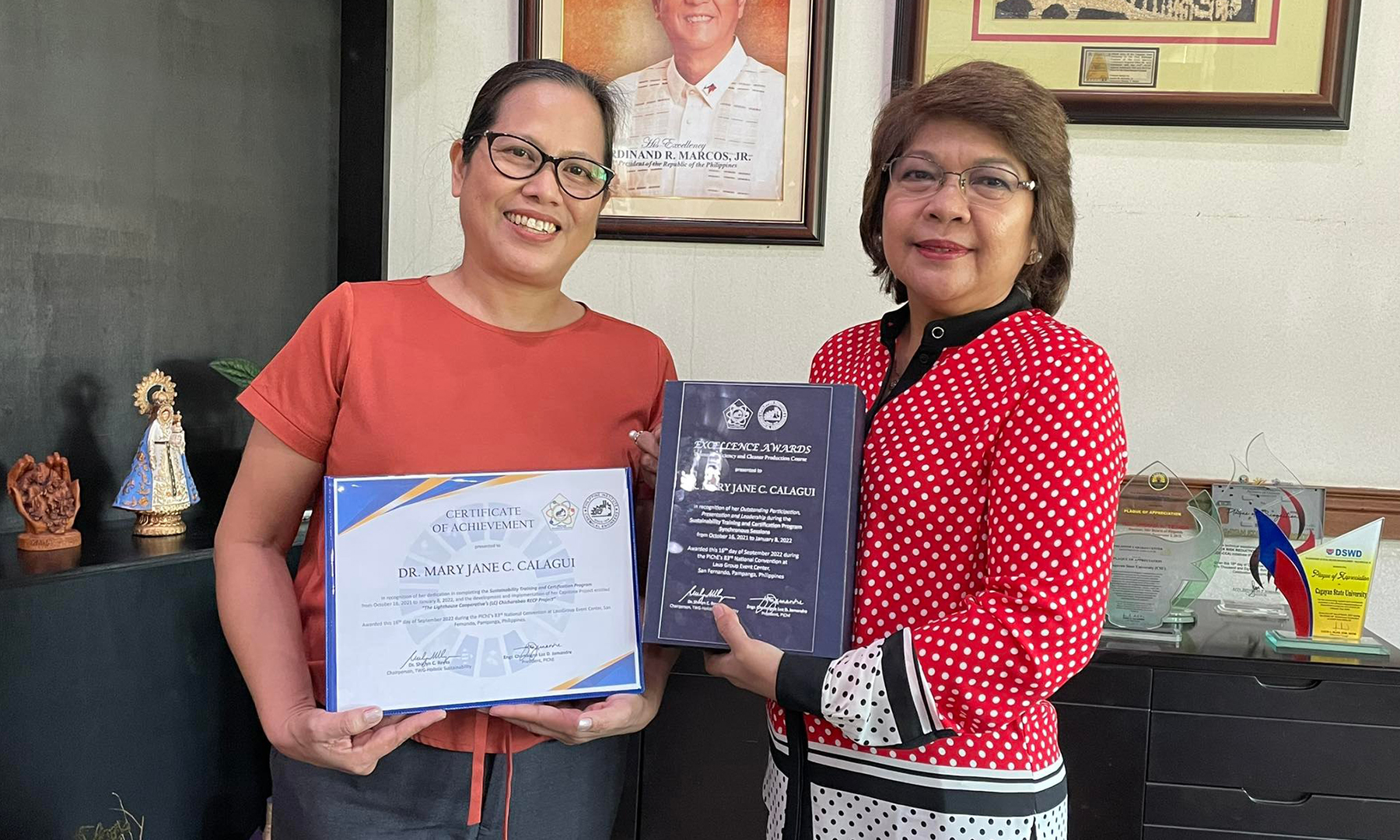 ---
Dr. Mary Jane C. Calagui, CSU's Head of the University Integrated Laboratory, received Excellence Award in recognition of her outstanding participation, presentation, and leadership during the Online Sustainability Engineering Program of the Philippine Institute of Chemical Engineers (PIChE) which took place on October 16, 2020 to January 8, 2022.
The Sustainability Training and Certification Program is a specialized short course for sustainability engineers that involves training on Circular Economy (CE) and Resource Efficient Cleaner Production (RECP) through synchronous and asynchronous means of learning. Dr. Calagui was recognized as the valedictorian of the class for her resounding performance throughout the course where she finished as top 1 of the class.
The recognition was given to her during the 83th Philippine Institute of Chemical Engineers National Convention last September 14-16, 2022 where she also presented a paper titled "Resource Efficient Cleaner Production Strategies for Lighthouse Cooperative's Chicharabao Industry" in the Thematic Session A with the theme: Chemical Engineers working towards Environmental Sustainability.
Dr. Calagui, as the Head of the University Integrated Laboratory, leads the Central Analytical Laboratory of the University and the project lead of the Tuklas Lunas Development Center (TLDC) which aims to create anti-infective, anti-pain, and anti-tuberculosis herbal drug.