UNIVERSITY NEWS
---
LGU BUGUEY DONATES 4.6 HECTARES OF LAND AREA TO CSU FOR THE ESTABLISHMENT OF CSU BUGUEY EXTENSION
By Office of the University President
---
Posted on October 29, 2022
---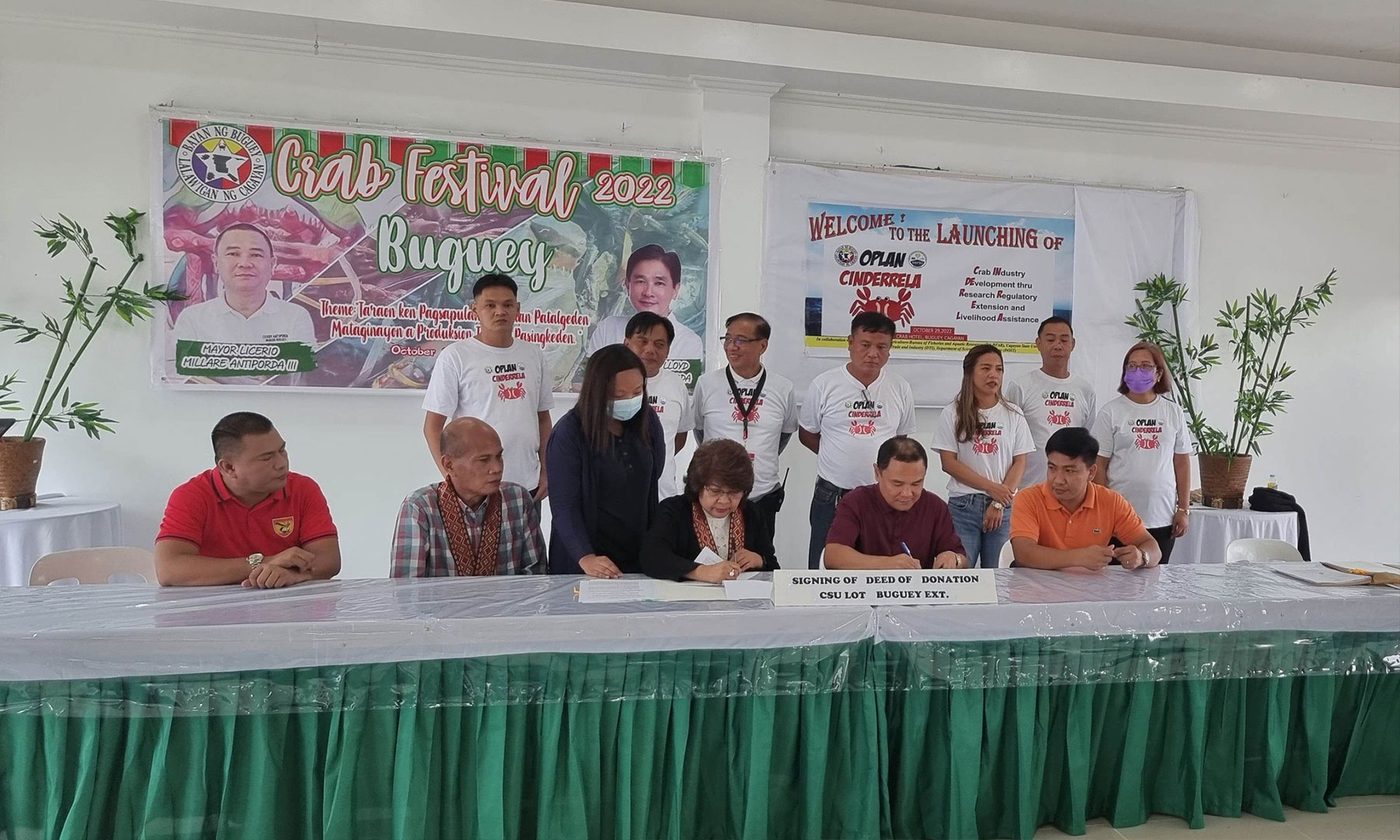 ---
Cagayan State University and Local Government Unit Buguey joined arms for the re-establishment of a CSU Buguey Extension in an effort to extend the cause of quality education to the municipality. As a start, LGU Buguey purchased and donated a 4.6-hectare lot area to CSU for the establishment of the CSU College of Fisheries and Aquatic Sciences Buguey Extension through the initiative of the Hon. Mayor Licerio M. Antiporda III.
The Signing of the Deed of Donation was done last October 29, 2022, during the celebration of the 1st Crab Festival of LGU Buguey where President Urdujah G. Alvarado received the donation on behalf of the CSU Community. The lot is situated at barangay Villa Leonora, Buguey, Cagayan.
Prior to the event, representatives of CSU and LGU Buguey also met last September 8, 2022, where the Memorandum of Agreement was signed which solidified the proposition. The CSU Buguey Extension will be managed under the leadership of CSU Aparri Campus Executive Officer, Dr. Simeon R. Rabanal.