UNIVERSITY NEWS
---
FR. RANHILIO C. AQUINO IS AWARDED PROFESSOR EMERITUS
By Office of the University President
---
Posted on November 4, 2022
---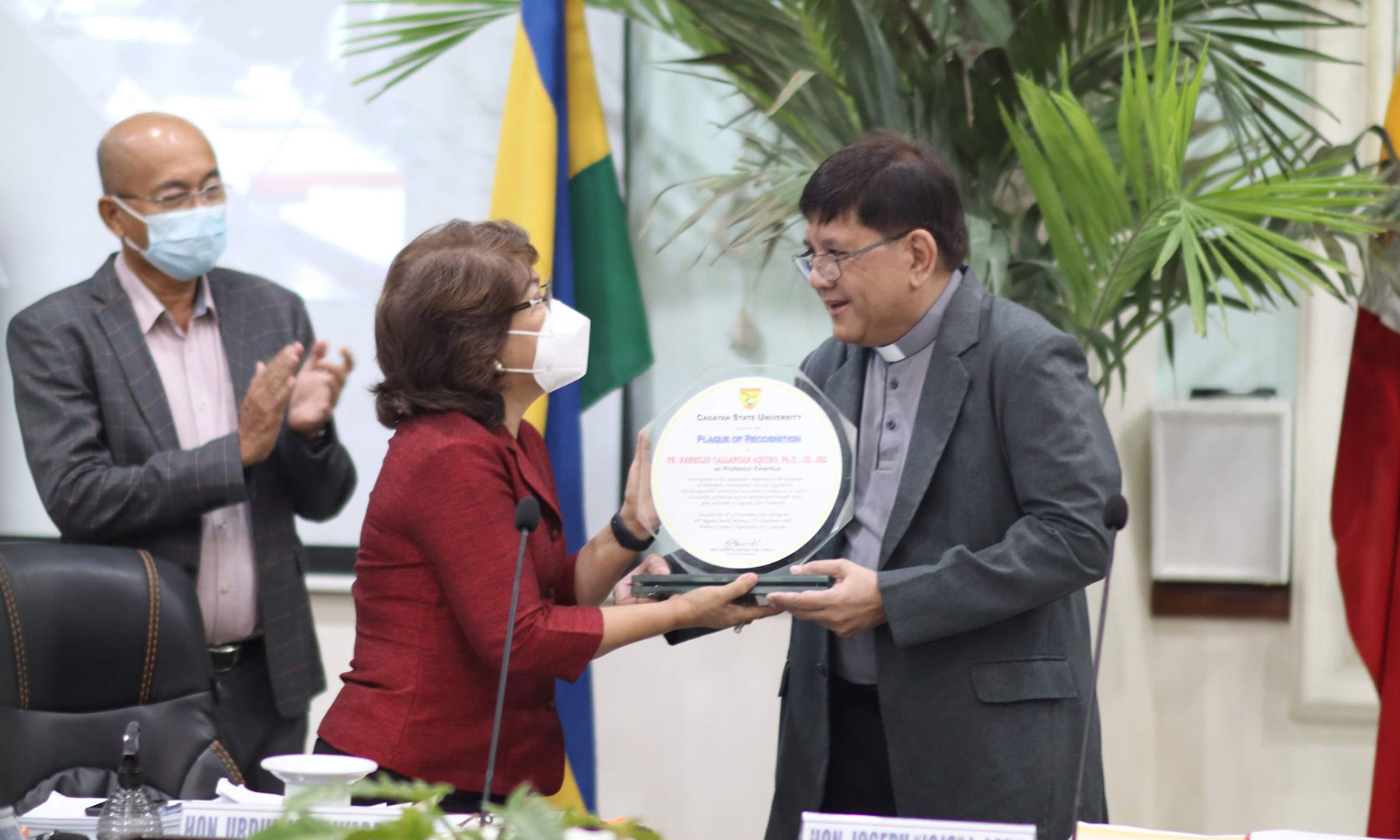 ---
Cagayan State University conducts its 86th Regular Board Meeting last November 4, 2022 at CSU Andrews - Conference Hall.
In attendance are Dr. Urdujah G. Alvarado, University President; Hon. Joseph "Jojo" L. Lara, 3rd District Representative, Province of Cagayan; Hon. Dionisio C. Ledres Regional Director, NEDA RO2; Hon. Virginia C. Bilgera Regional Director, DOST RO2; Hon. Carmelo O. Villacete Alumni Representative; Hon. Verdict L. Gonzales Faculty Representative; Hon. John Michael C. Pattugalan Student Representative; Hon. Arturo B. Tabbu ​​Private Sector Representative; and Hon. Loreto M. Pacay Jr. Private Sector Representa
Prior to the proceedings, Fr. Ranhilio C. Aquino was presented the Professor Emeritus title before the Board of Regents in honor of his priceless service and dedication to the development of Cagayan State University.
Dr. Verdict Gonzales, President of the University Federated Faculty Association was also sworn into office as Faculty Regent.
During the board meeting, CSU Carig's CEO Arthur Ibañez was presented to the board for passing meritoriously the accreditation for University Professors.