UNIVERSITY NEWS
---
CSU HOLDS 1ST OFFSHORE ACADEMIC CONVOCATION IN USA
By Office of the University President
---
Posted on November 19, 2022
---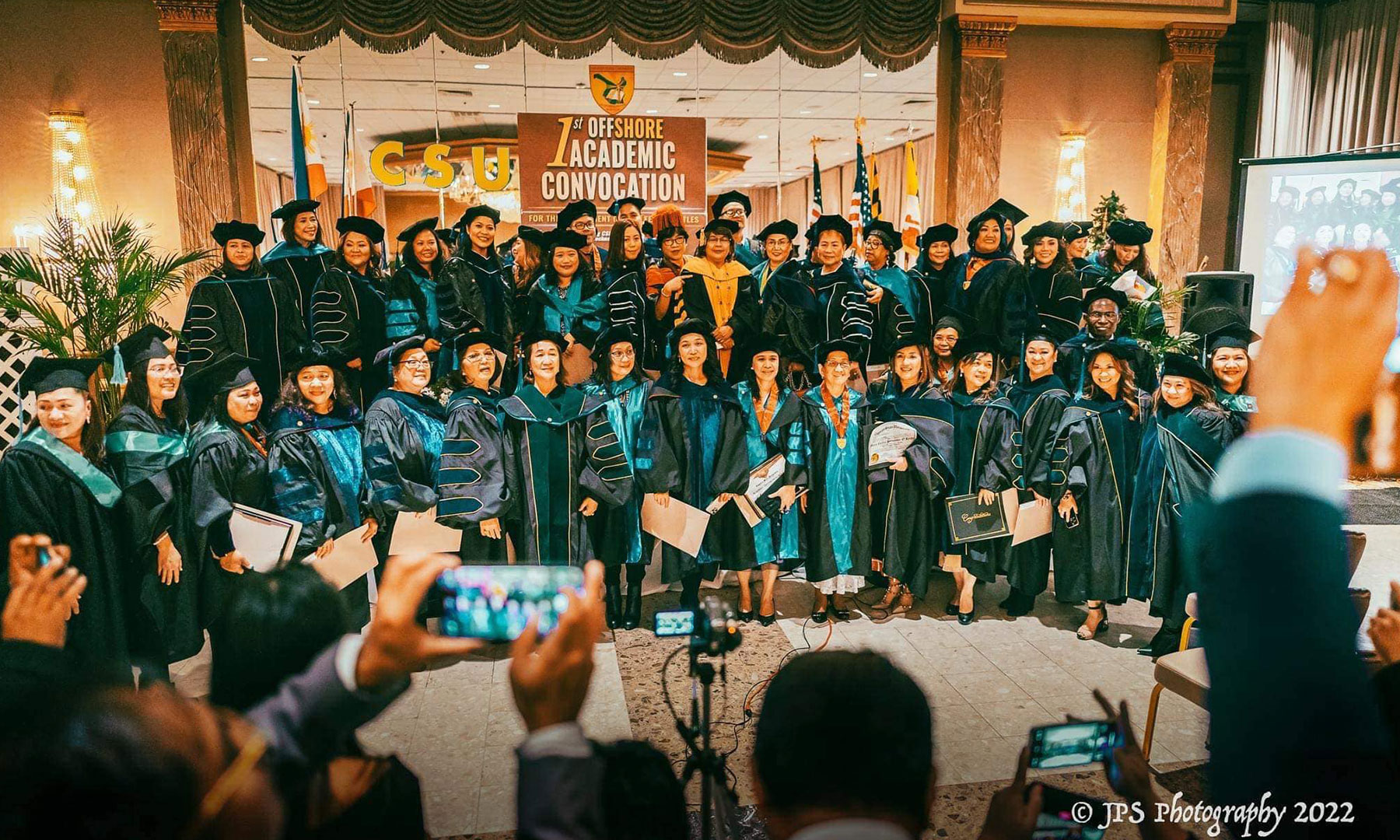 ---
Cagayan State University conducts its first ever Offshore Academic Convocation at Greenbelt, State of Maryland , USA last November 19, 2022 with a theme, "Sustaining CSU High Quality Education by Leveraging Technoloy for Education 4.0".
The graduation rites conferred titles to 63 graduates who were engaged in flexible learning by CSU's Graduate School and who were able to successfully finish their requirements digitally. The graduates came from different states of America which include Maryland, Virginia, Texas, Arizona, Nevada, California, and New York.
In attendance during the graduation ceremony were University President Urdujah G. Alvarado, Vice President for Academic Affairs Mariden V. Cauilan, CSU - Andrews Campus Executive Officer Theresa B. Dimalanta, Campus Executive Officer Rodel Alegado and CSU - Andrews Campus Graduate School Dean Julius T. Capili who personally flew to USA to hand over their titles and congratulate them for their feat.
The international programs were opened in 2019 as an internationalization effort of CSU to provide quality education and to cater to more learners, no matter where they are in the world.