UNIVERSITY NEWS
---
CSU HAILED AS TOP 8 UNIVERSITY BY AD SCIENTIFIC INDEX
By Office of the University President
---
Posted on January 28, 2022
---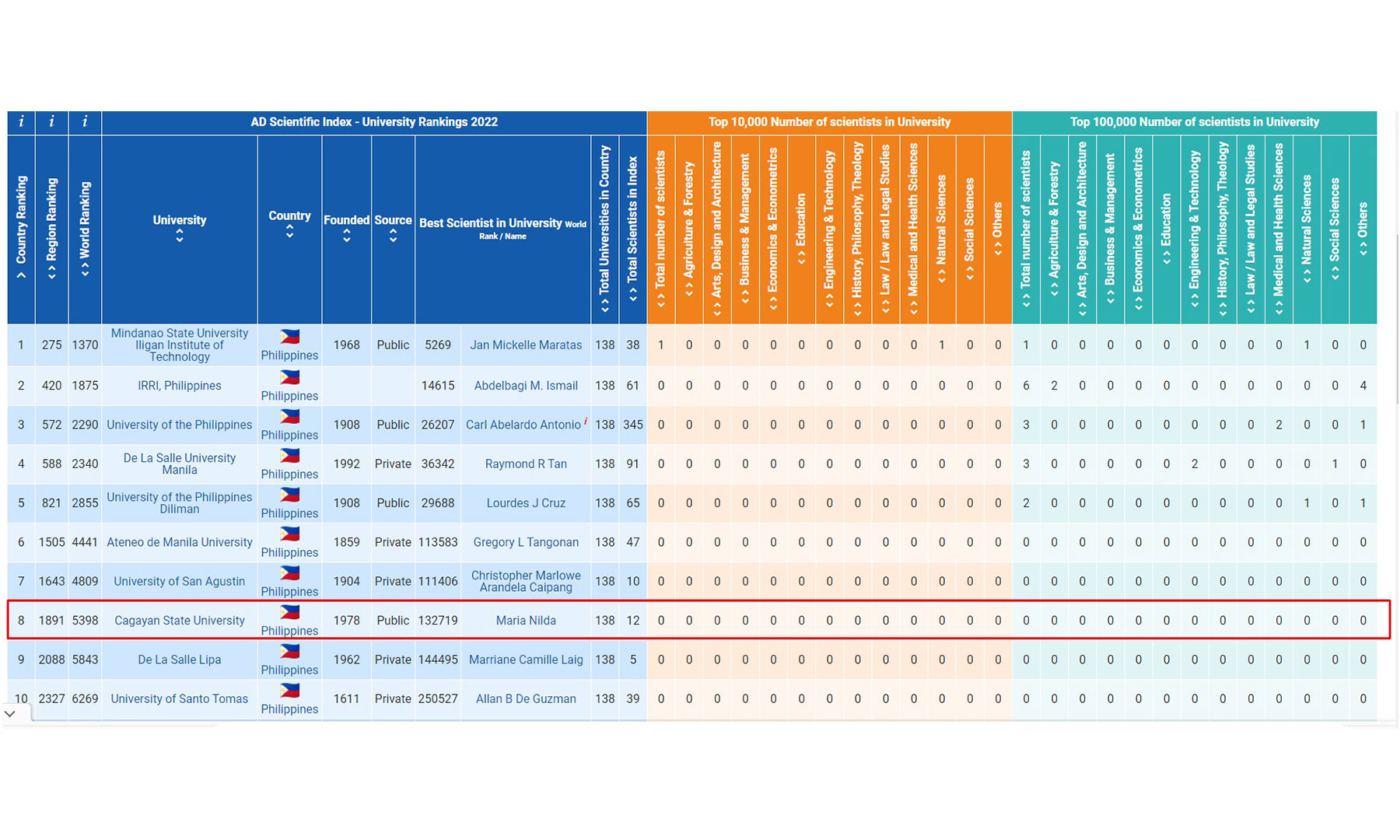 ---
Cagayan State University is ranked as the Top 8 University in the Philippines by the AD Scientifc Index (Alper-Doger Scientific Index). This is according to its Top Universities in the Philippines Ranking for the year 2022. Furthermore, it also ranked Dr. Maria Nilda M. Munoz, CSU Senior Scientist and a DOST Balik Scientist, as the "Best Scientist in University".
The AD Scientific is a university ranking system that categorizes academic institutions based on their scientific perfromance through the ranking af academic journals and the added value of the scientific productivity of individual scientists in the university.
Check the AD Scientific Index here: link.