UNIVERSITY NEWS
---
CSU PIAT'S DAIRY RESEARCH AND DEVELOPMENT CENTER SET TO BE REFURBISHED
By Office of the University President
---
Posted on April 11, 2023
---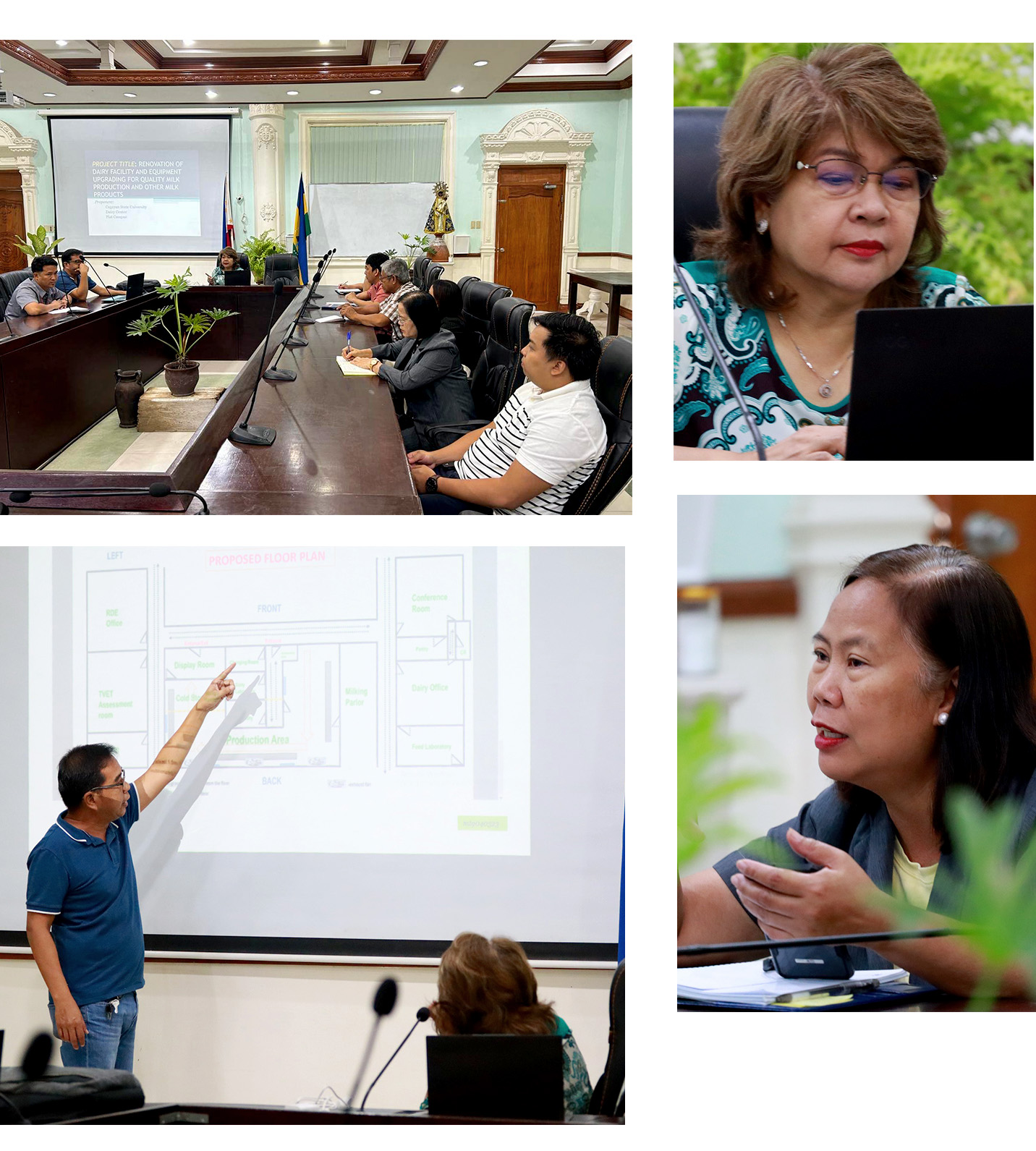 ---
CSU Piat's Dairy Research and Development Center set to be refurbished
With the goal of enhancing the capacity of CSU Piat's Dairy Center, University President Urdujah G. Alvarado together with Vice President for Research Development and Extension Junel B. Guzman convened with CSU Piat Campus Executive Officer Hitler C. Dangatan, his team, and the University Finance Committee today April 11, 2023, to jump-start the renovation of the Dairy Facility and equipment upgrading in order to boost Quality Milk Production and the creation of other milk products in the campus.
Dr. Juan Daquioag presented the extensive Development Plan and Proposal which feature detailed maps and a comprehensive equipment list. He also reiterated the necessity to refurbish the center to make sure it conforms with health protocols and to yield more products in the future. President Alvarado joins this cause as she said that there has been a growing demand for milk in the country. The committee discussed the plan of action to make sure the goal is met for the first year of implementation.
CSU Piat is the proud bearer of the Dairy Research and Development Center niche of the university. It has also been the supplier of pasteurized milk for NDA/DepEd Milk Feeding Program in four municipalities in Cagayan for the past 2 years.