UNIVERSITY NEWS
---
PRESIDENT ALVARADO EYES CSU SANCHEZ MIRA AS A RESEARCH AND DEVELOPMENT CENTER FOR COCONUT
By Office of the University President
---
Posted on April 19, 2023
---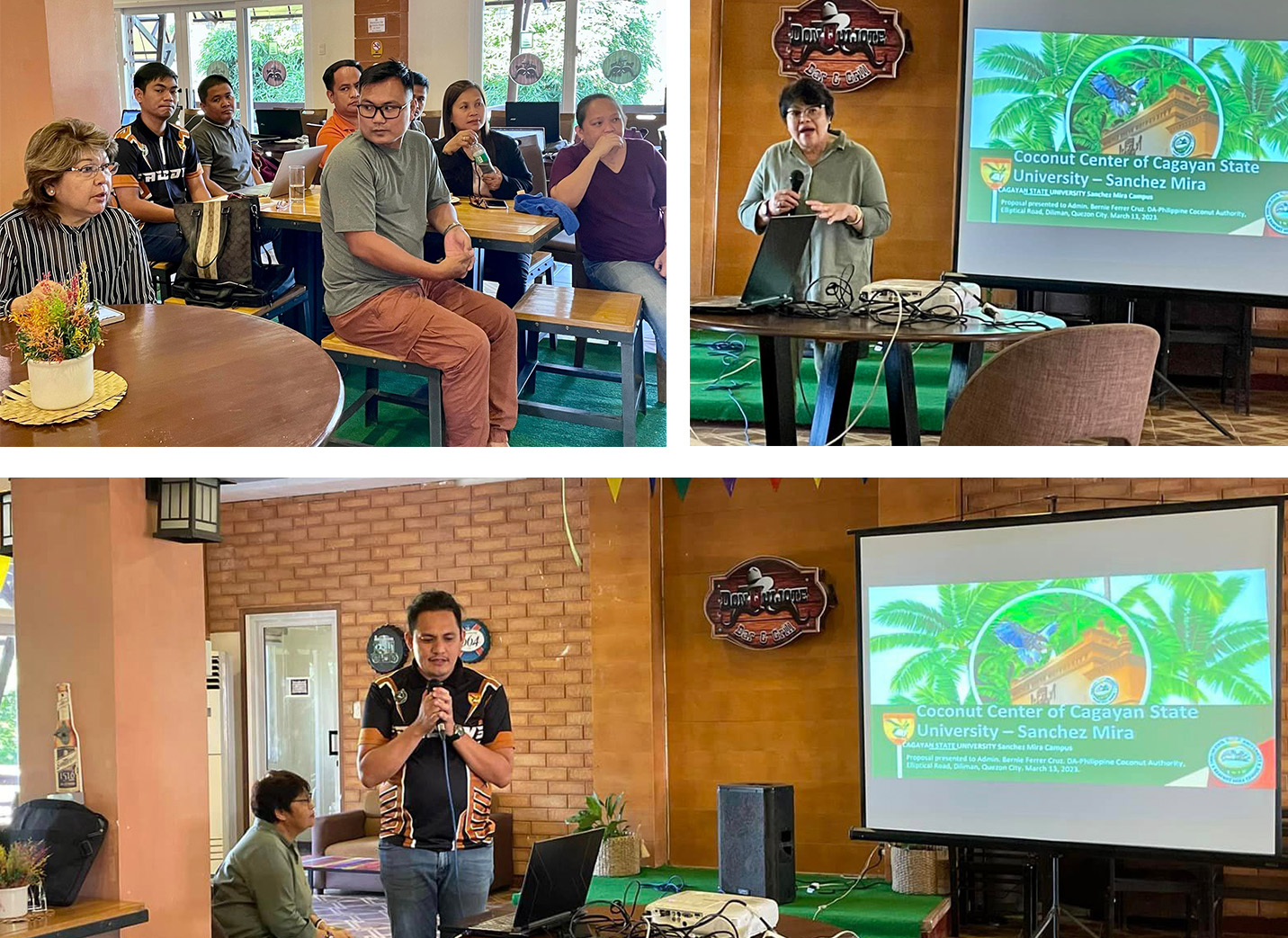 ---
President Alvarado eyes CSU Sanchez Mira as a Research and Development Center for Coconut.
Researchers from CSU Sanchez Mira Campus gather in a 3-day writeshop conducted by Prof. Ma. Nilda Munoz, DOST Balik Scientist and CSU Consultant, to prepare project proposals as components of the R and D program.
Recognizing the potential of CSU Sanchez Mira in coconut R&D due to the abundance of coconut in the area, Pres. Alvarado in 2017 assigned the campus a niche in organic agriculture coconut production and processing. Prompted by this niche, the campus exerted efforts to conducting coconut based researches, training and extension programs and production of food and non food coconut based products. However, the President wanted an impactful outcome that can be felt by a larger group of coconut farmers, reseachers, traders and enthusiasts resulting to this writeshop activity that allowed the CSU Sanchez Mira Team to brainstorm and craft a major proposal for funding.
The coconut team of CSU Sanchez Mira led by Dr. Rodel Alegado, Campus Executive Officer, is expected in the following months to undergo various engagements from expanding the collection of coconut varieties to hybridization projects to establishment of coconut genebank.
The President expressed her satisfaction in the general output presented as it reflected a clear and auspicious direction for the coconut niche in the campus.