UNIVERSITY NEWS
---
CSU CONFERS HONORARY DEGREE TO DOST UNDERSECRETARY FOR REGIONAL OPERATIONS SANCHO A. MABBORANG, CESO II
By Office of the University President
---
Posted on April 25, 2023
---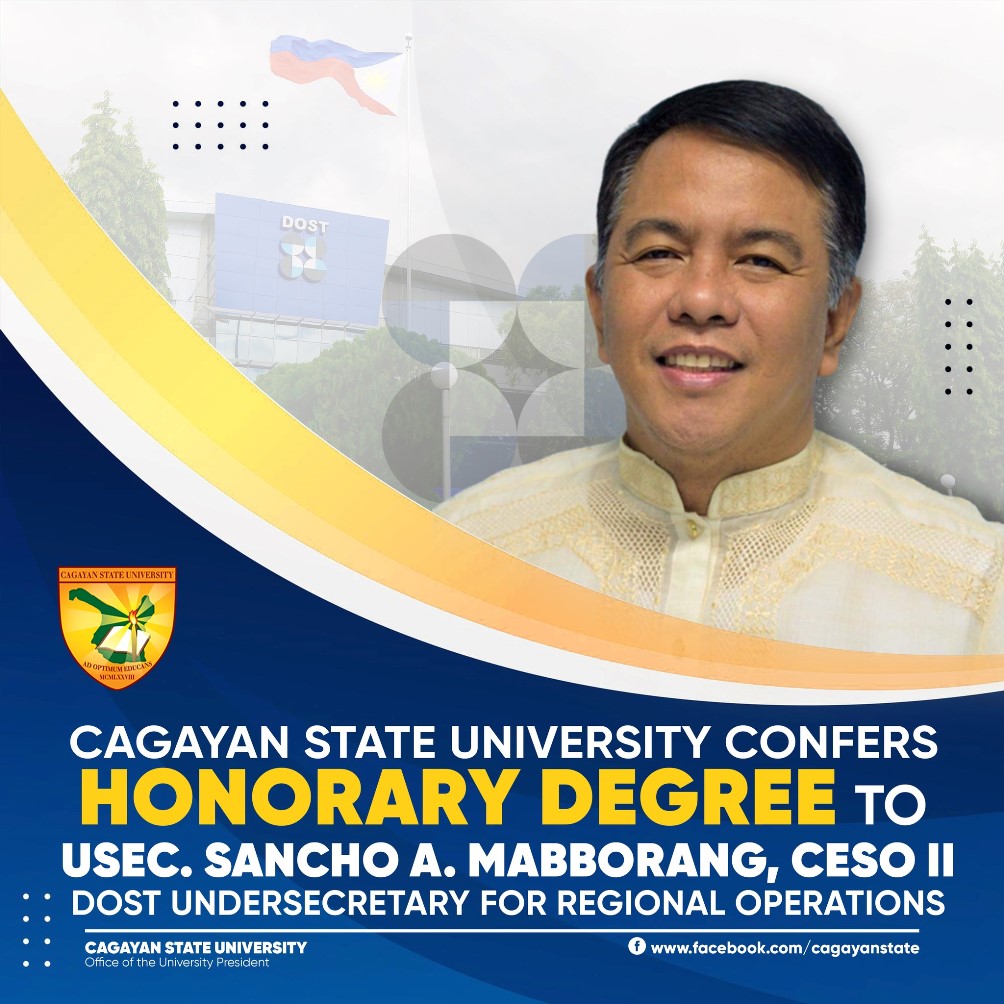 ---
CSU confers Honorary Degree to DOST Undersecretary for Regional Operations Sancho A. Mabborang, CESO II
Cagayan State University, through the Board of Regents, proudly confers the honorary degree Doctor of Science Honoris Causa to the Department of Science and Technology (DOST) Undersecretary for Regional Operations Engr. Sancho A. Mabborang in recognition of his exemplary achievements in the area of Science and Technology and for being an outstanding leader in Philippine publice service.
DOST Undersecretary Mabborang has been a member of CSU's Board of Regents and has helped immensely in bringing sound decisions for the university. DOST during his time as a Regional Director, has also been CSU's leading partner for change through science-related initiatives and supporting research programs of the university.
The conferment was endorsed by the Academic Council of the College of Public Administration and by the University Academic Council and was unanimously approved by CSU Board of Regents as per Board Resolution No. 50, series of 2023.