UNIVERSITY NEWS
---
NEW ADMINISTRATIVE EMPLOYEES TAKE OATH BEFORE UNIV PRESIDENT ALVARADO
By Office of the University President
---
Posted on May 11, 2023
---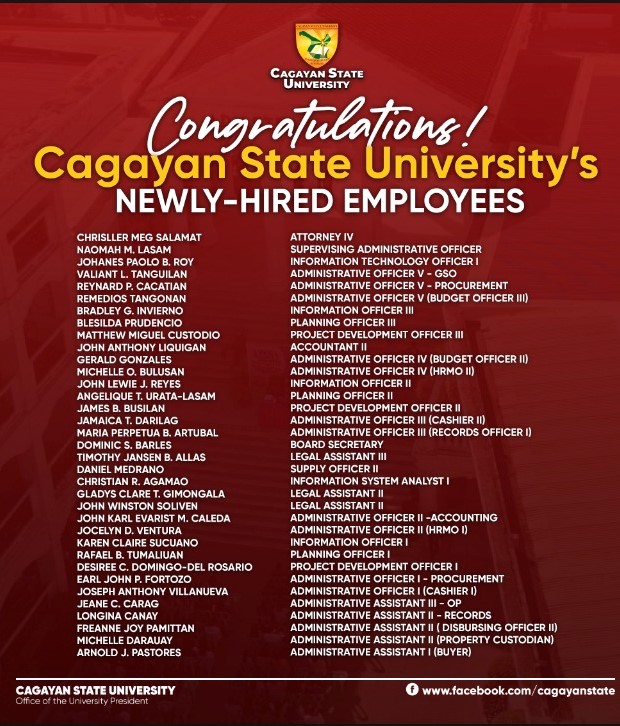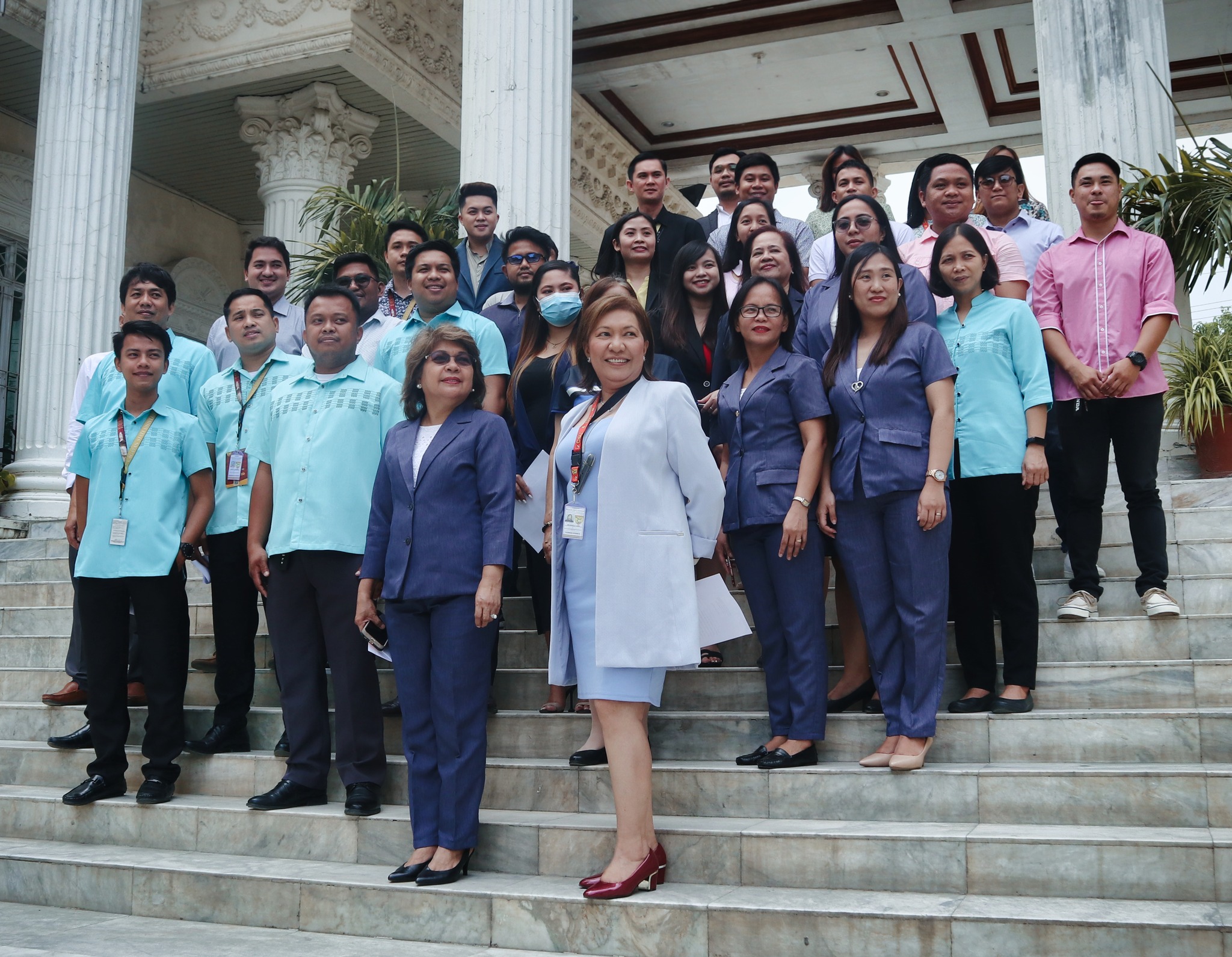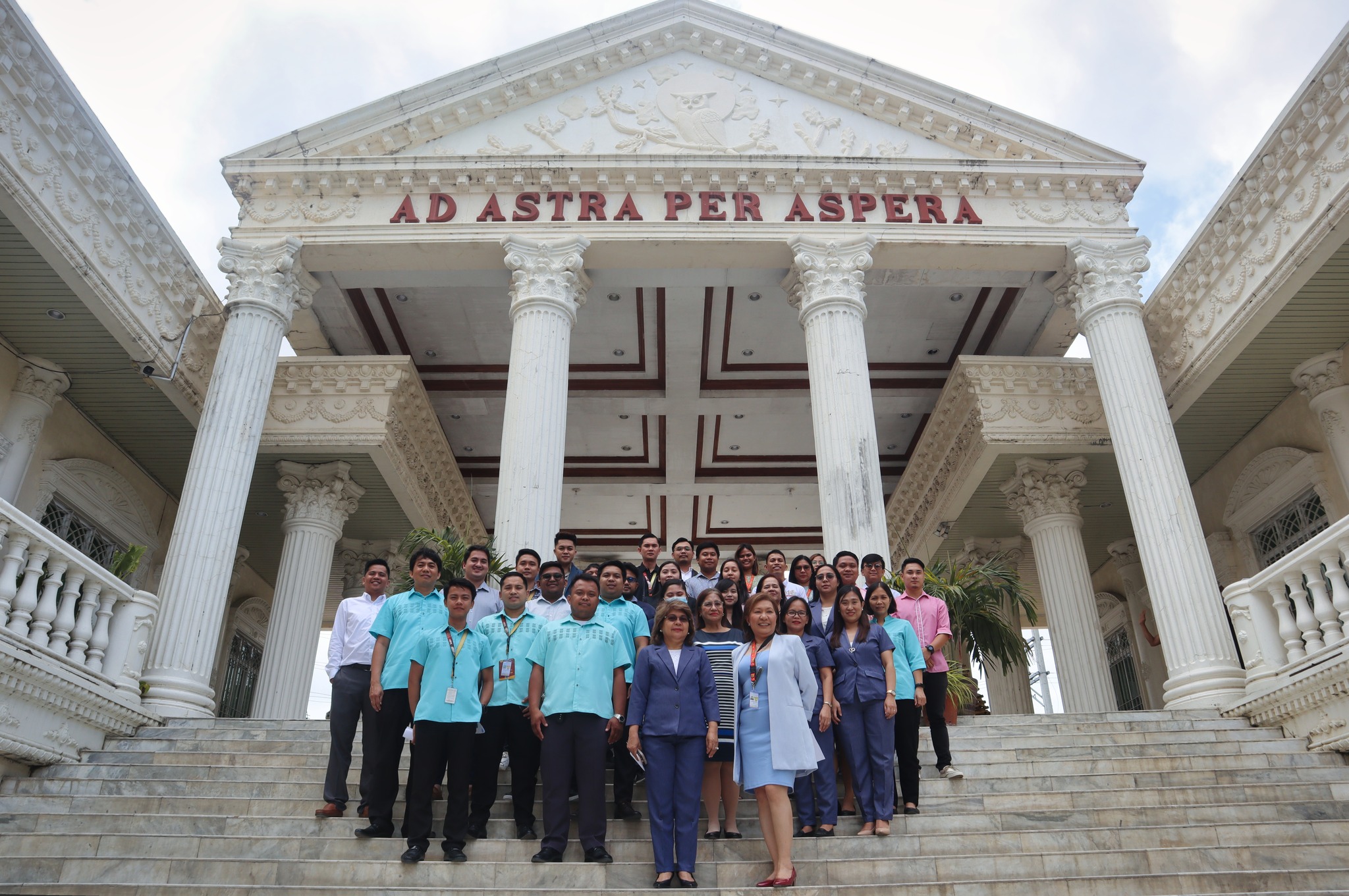 ---
39 newly-hired employees took their oath of office today before University President Urdujah G. Alvarado, signifying the official start of their term as public servants under the Cagayan State University.
The positions opened as part of CSU's revised organization and staffing standards. The posts filled were under the departments of finance, human resources, planning, legal, IT, information, and other administrative offices. All of the new employees went through a rigorous process of examinations and interviews to assure that they are capable and competent to discharge the duties for the position they have filled.
In her message to the new employees, University President Alvarado emphasized to the body to constantly exhibit commitment and passion to create meaningful impact to their contribution. "CSU is our bread and butter. We serve CSU for everybody", she concluded.
---