UNIVERSITY NEWS
---
CSU COLLEGE OF LAW TOPS WRITTEN PHASE OF NUREMBERG MOOT COURT COMPETITION 2023
By Office of the University President
---
Posted on May 23, 2023
---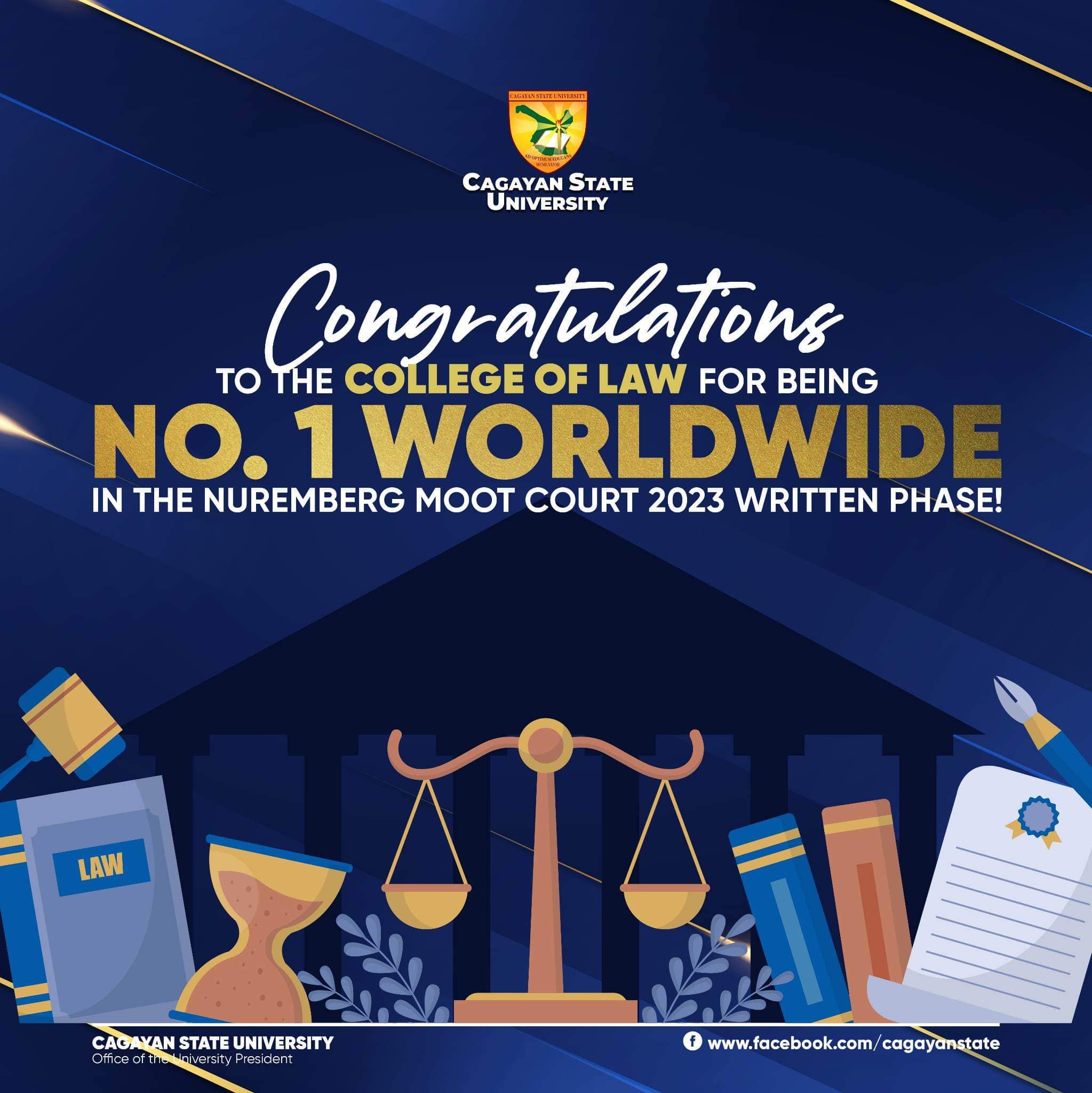 ---
CSU College of Law's Nuremberg Moot Court Team bested 100 law schools all over the world to take the top spot on its written phase with a final score of 88.5. The results were released on May 22nd. The Team prepared both Prosecution and Defense Memorials on this year's moot case entitled "The Prosecutor v. Lieutenant Adelaide" which tackled issues in jurisdiction, admissibility, and criminal responsibility pursuant to articles 19, 17(d), 25(3)(b), and 25(3)(d) of the Rome Statute respectively.
The Team is composed of Marc Stephen Melad, Patrick Jan Dela Cruz, Vladimir Pati and Ma. Katrina Piano-Lim and mentored by Dean Norman Clarence Lasam of the College of Law.
The Team is part of the 32 teams worldwide that will compete in Nuremberg, Germany for the oral rounds on July 19-22, 2023.
The Nuremberg Moot Court is an international competition held in English in Nuremberg, Germany. Teams from all over the world are invited to argue a fictitious case before the "International Criminal Court". A moot court is a simulated court proceeding which invites law students to compete and present written and oral arguments for both the prosecution and the defense.
Students are given the unique opportunity to develop their skills and plead at the historic Courtroom 600 of the Nuremberg Palace of Justice, where the Nuremberg trials against the major Nazi war criminals took place.
KUDOS, Dean Norman Lasam and Team!