CSU WELCOMES ITS NEW SET OF STUDENT LEADERS
By Office of the University President
---
Posted on June 26, 2023
---
The new officers of the University Student Council Federation (USCF) were inducted today in an oath- taking ceremony held at the CSU Hotel, marking the new leadership of the USCF under Mr. Mark Jellicoe Rodillas, its incoming Chairperson and student representative to the university Board of Regents.
---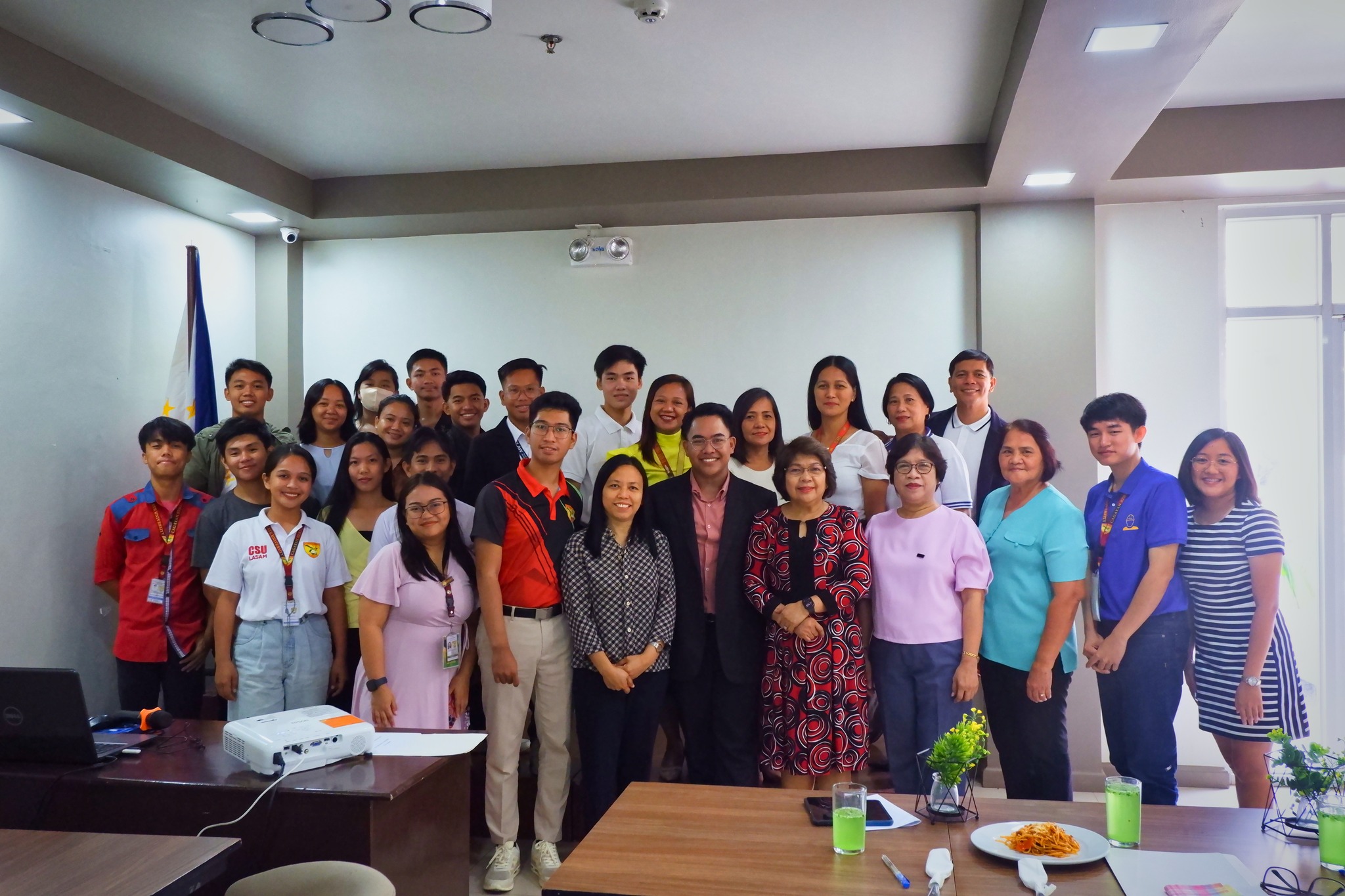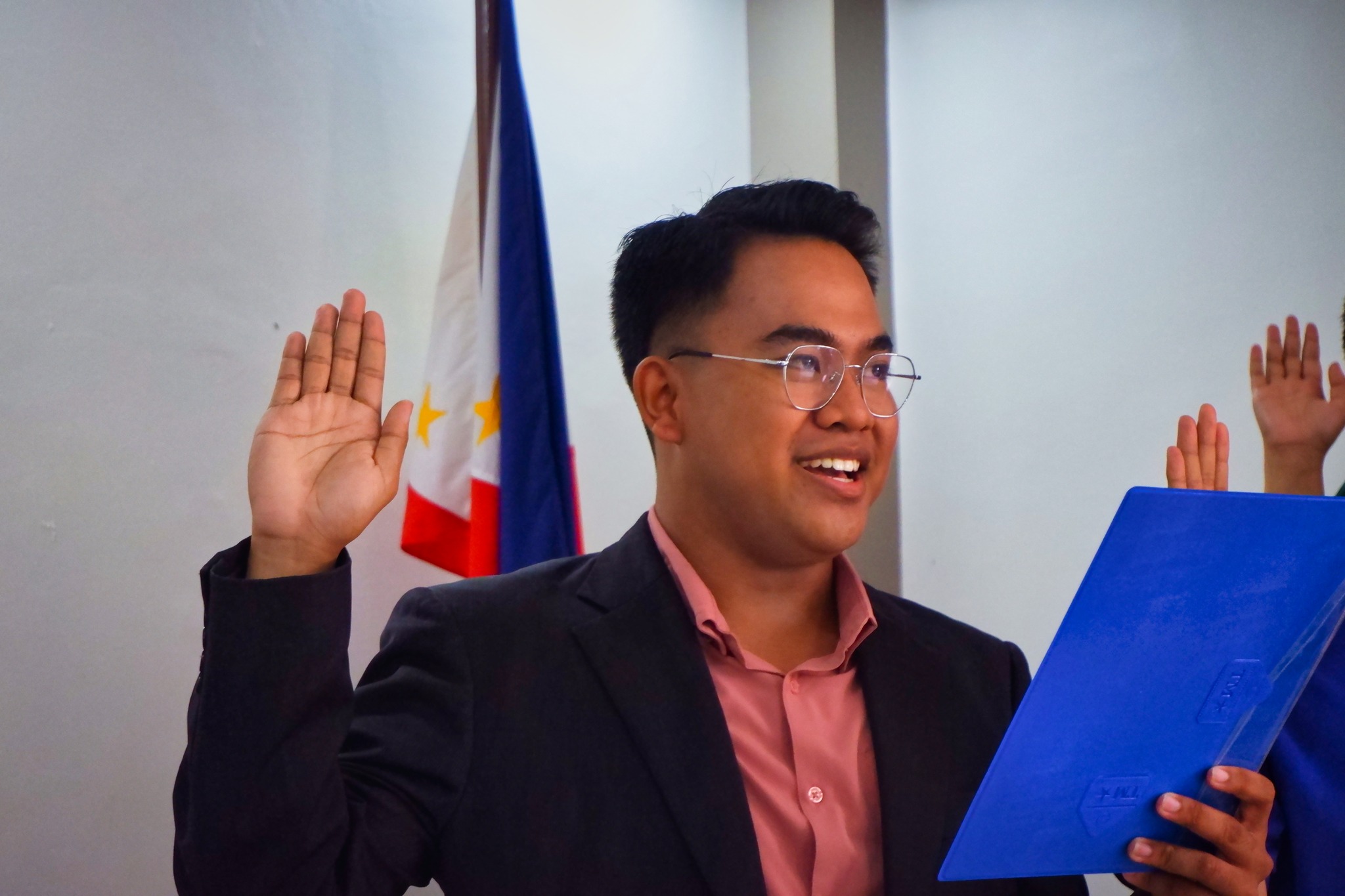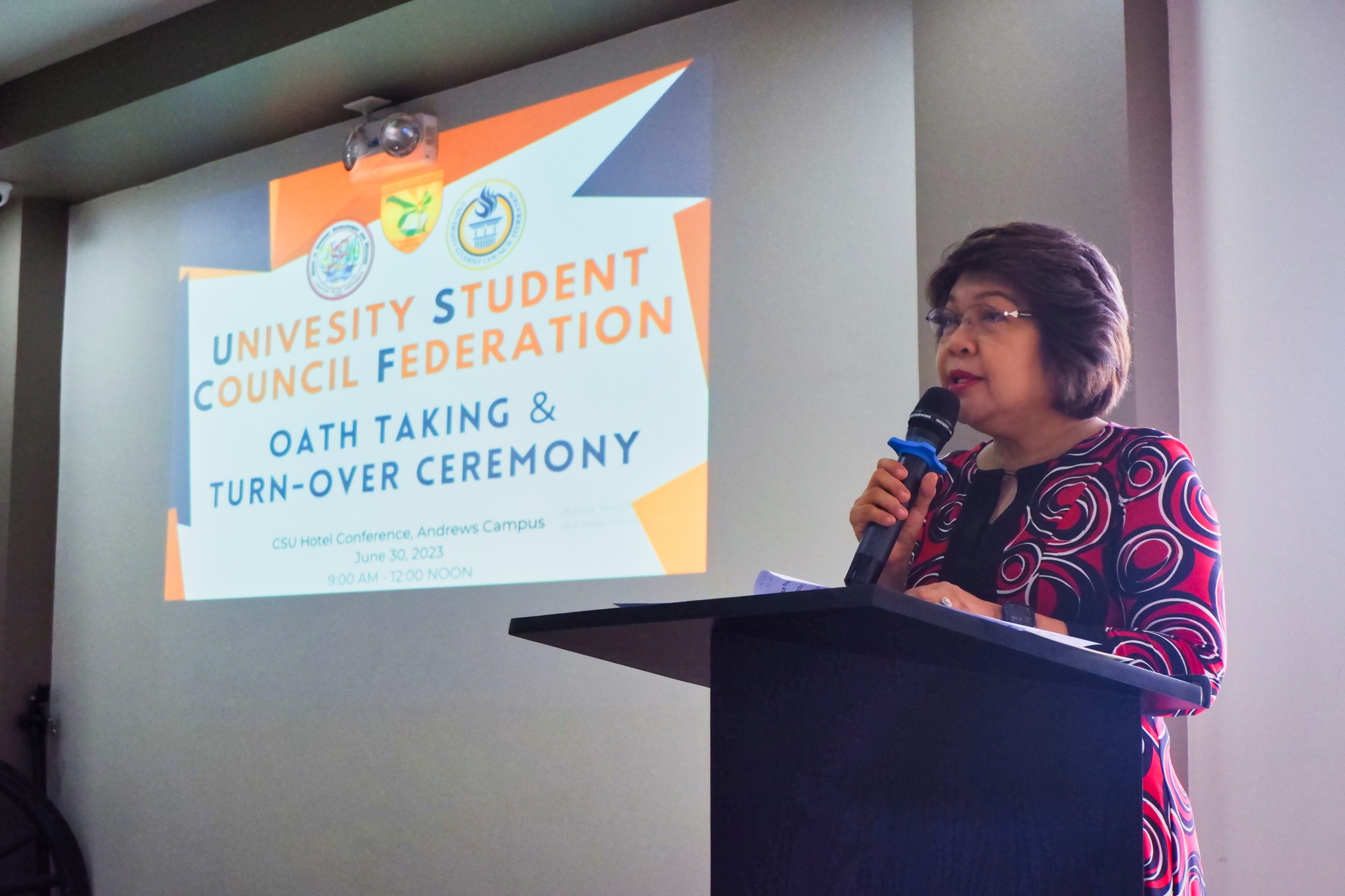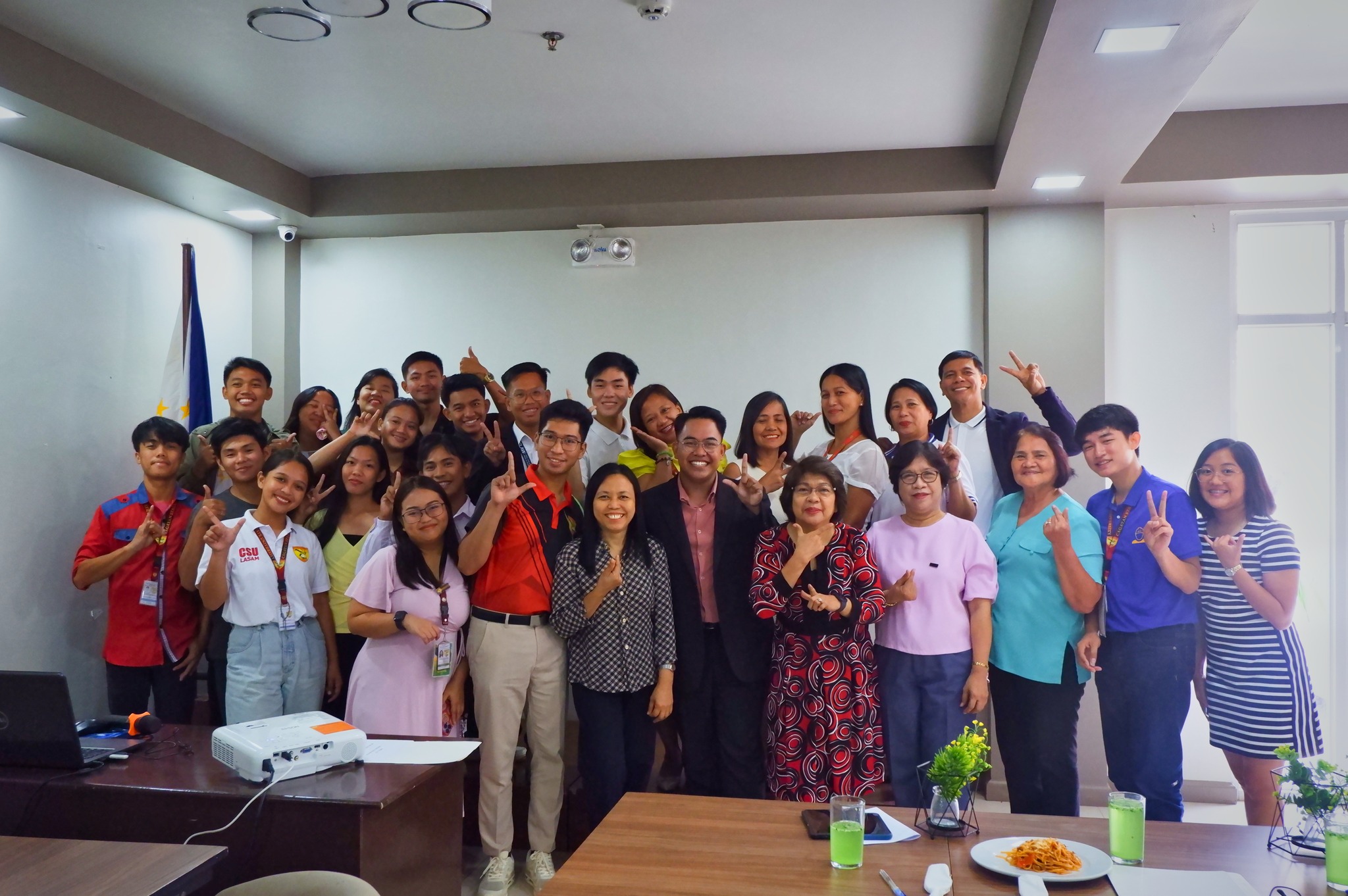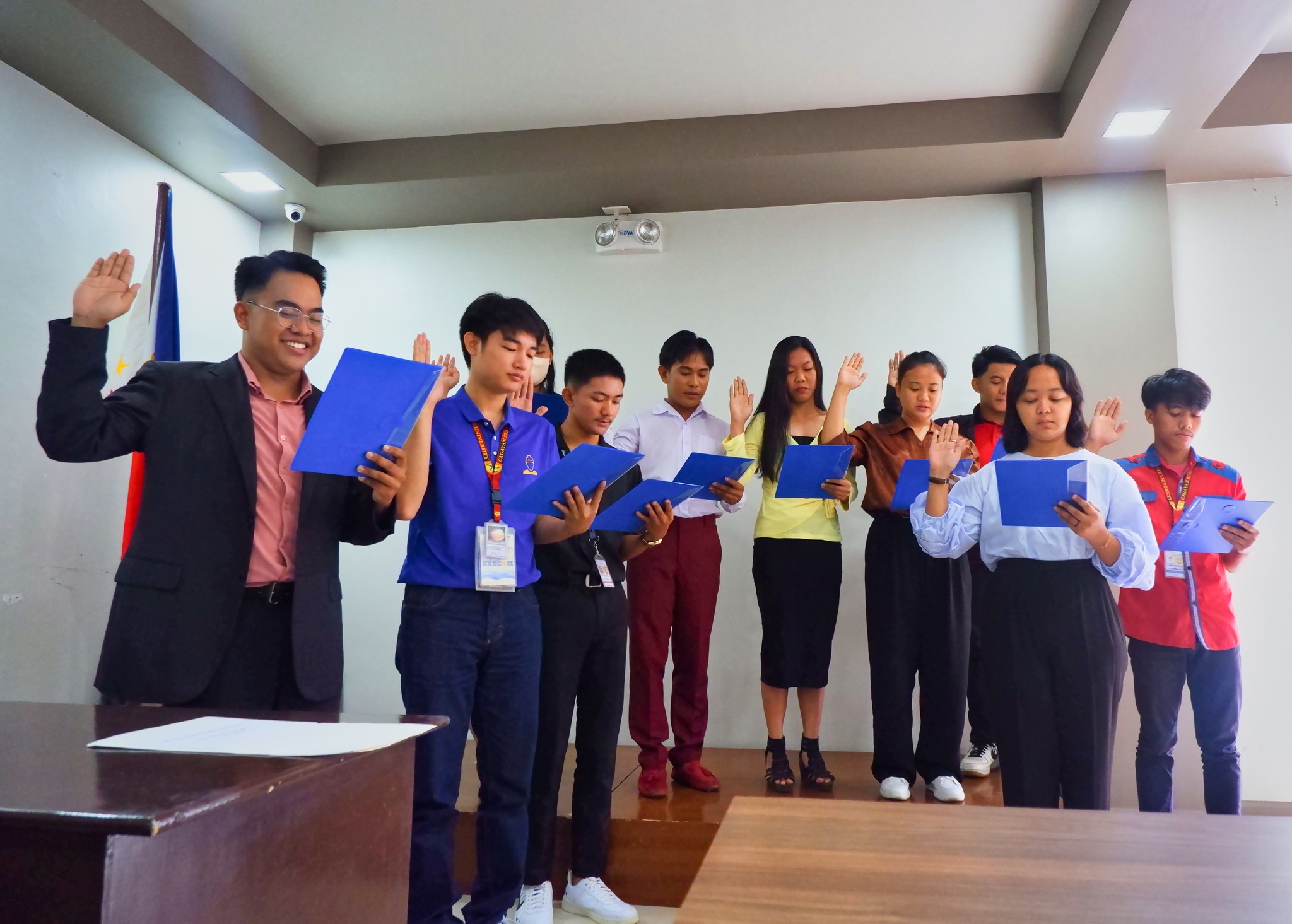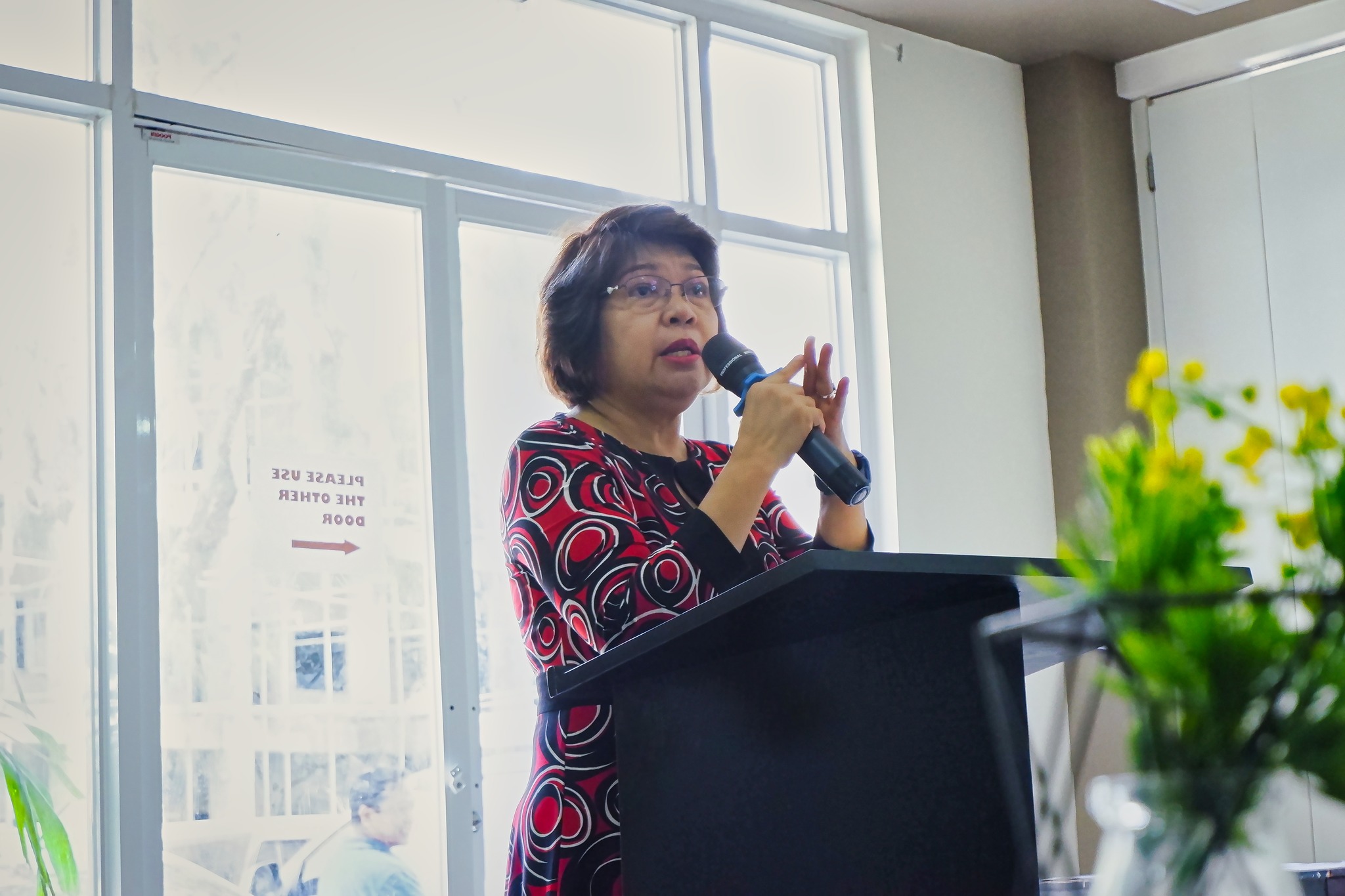 ---
In his message, Mr. Rodillas appreciated his fellow student leaders, especially the outgoing chairman, Mr. John Michael Pattugalan for setting a good standard of leadership for the student council. He likewise expressed his commitment to continue mobilizing the student council to support the administration in its activities and projects.
---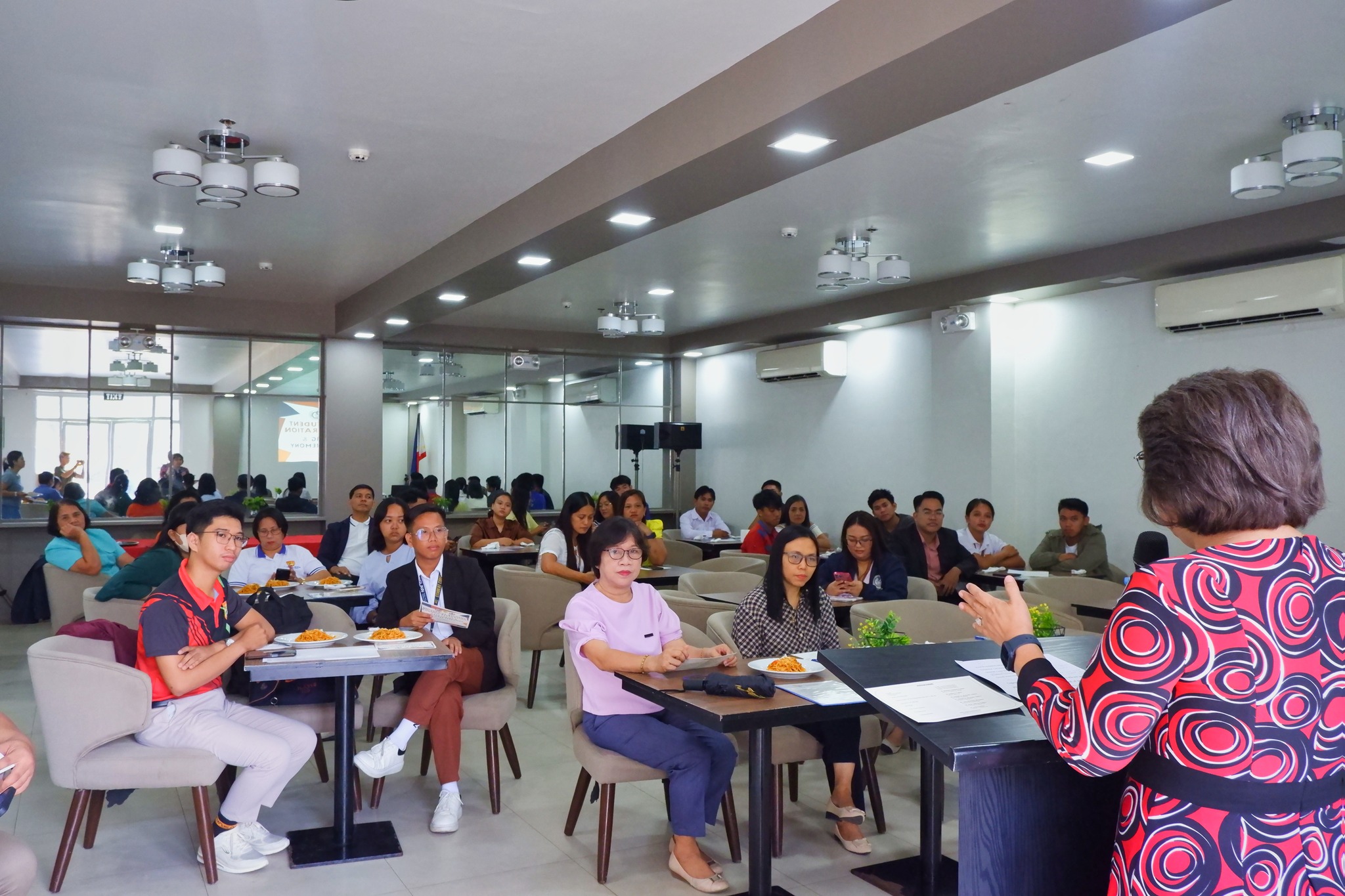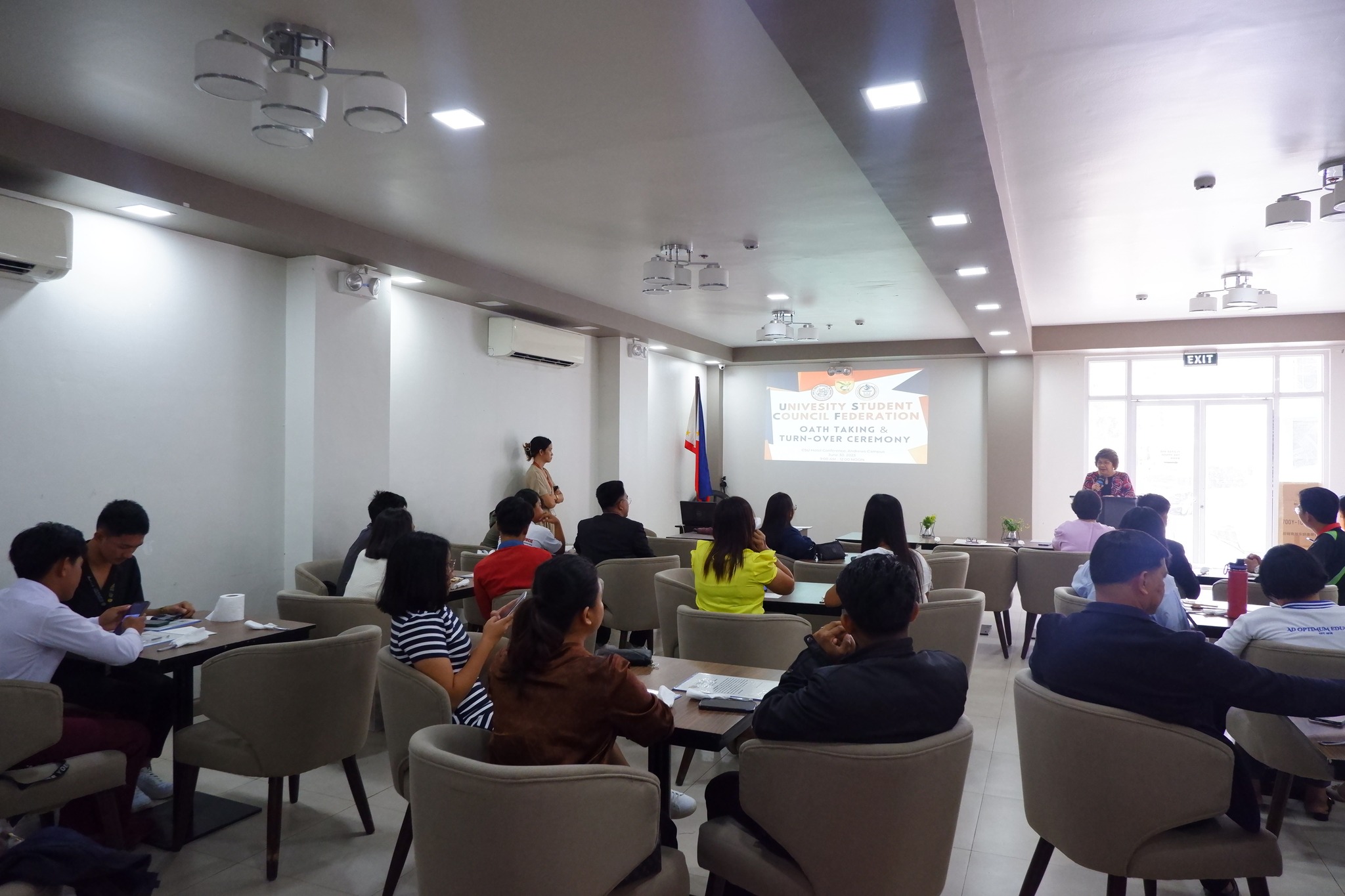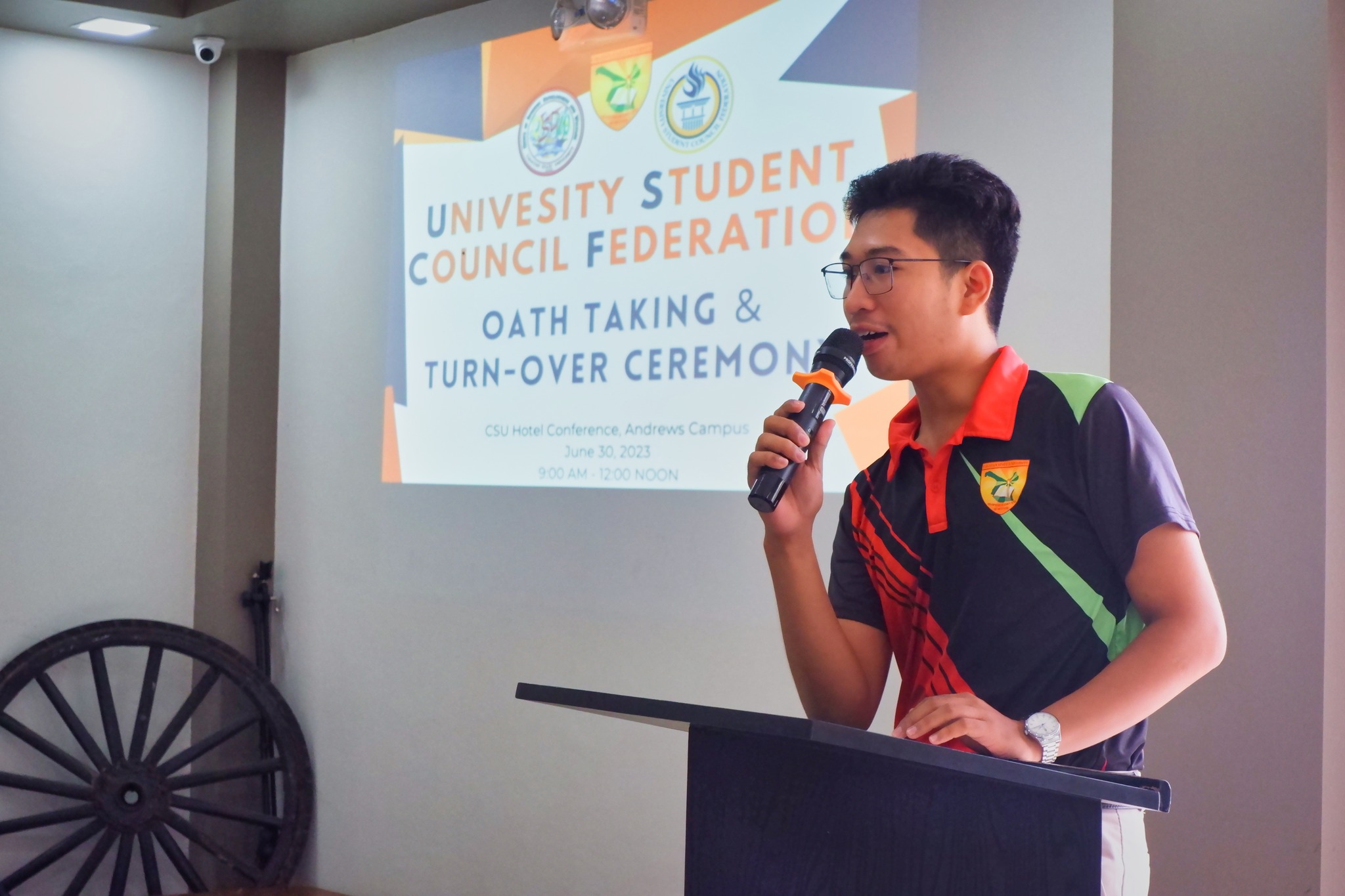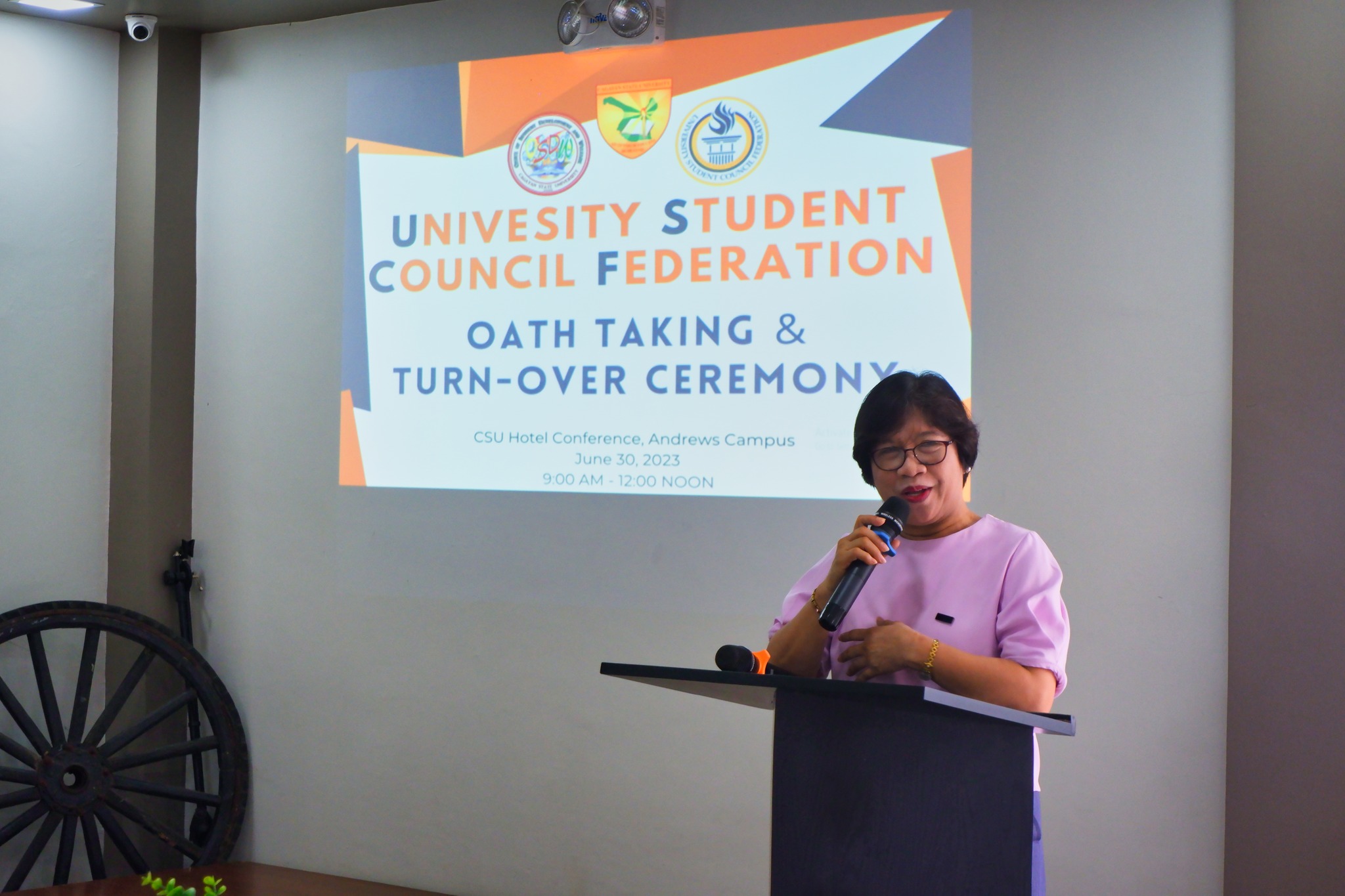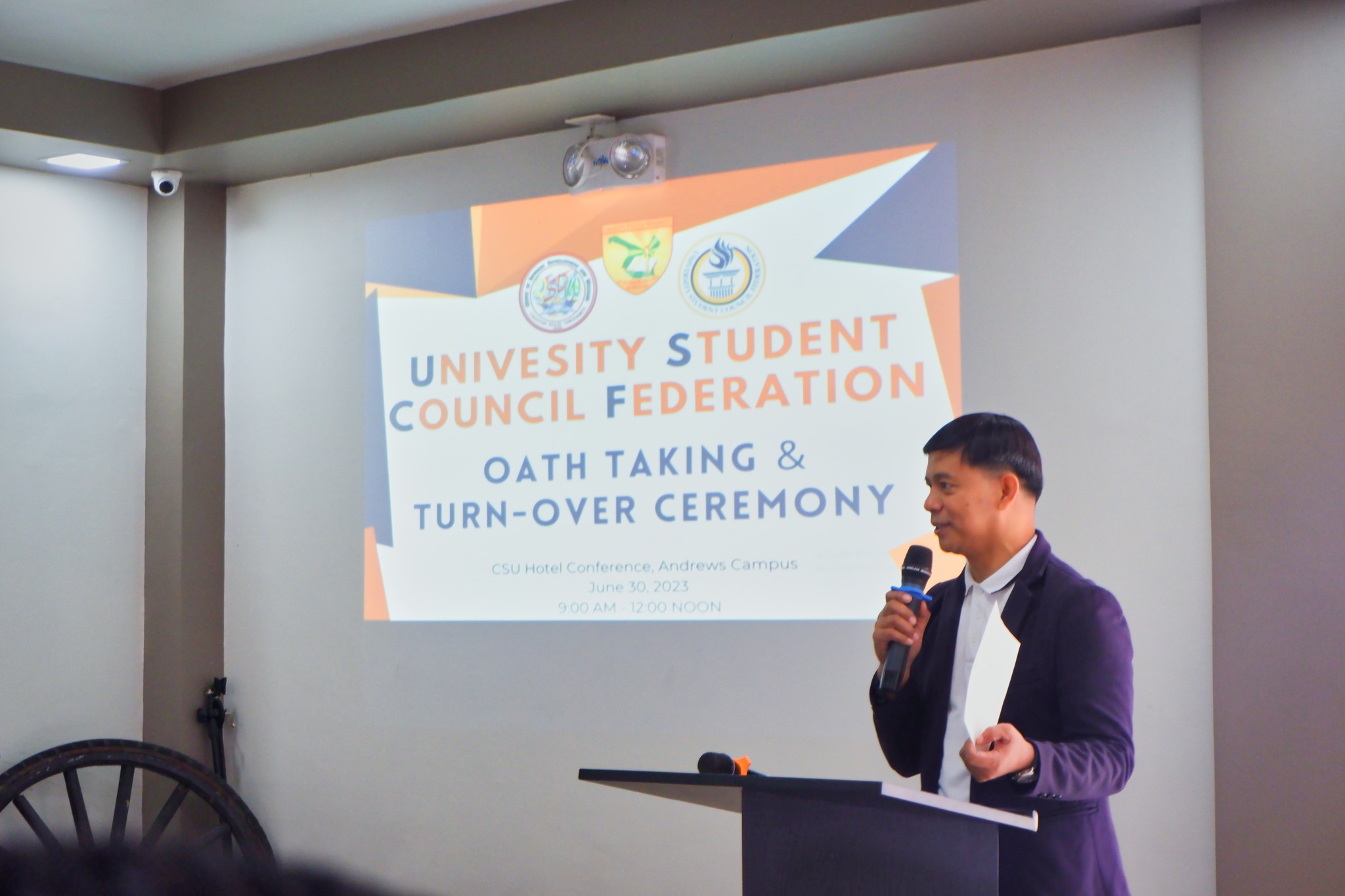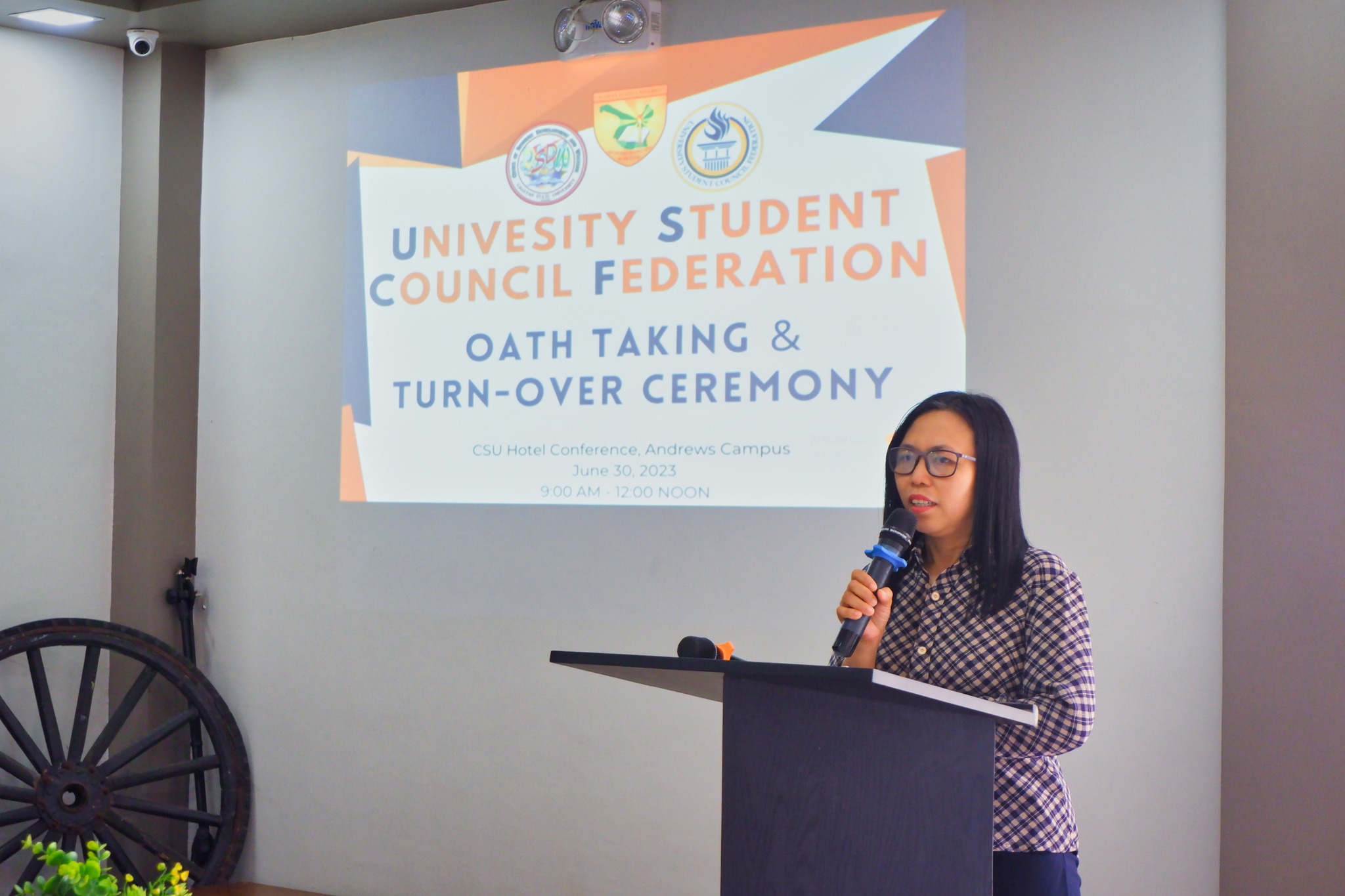 ---
Mr. Mark Jellicoe Rodillas, together with Mr. Katsunory Tolentino, the incoming USCF Vice Chairperson, and federation representatives: Mr. Cyrus Jay Caranguian and Ms. Mara Sheidee Valiente - Andrews Campus, Mr. Michael Lucina and Mr. Daniel Galapon - Solana Campus, Mr. Ariel J. Bautista - Lasam Campus, Mr. John Austin Viloria and Ms. Pamela Rose Saturno - Gonzaga Campus, Ms. Reymalyn Tierra - Aparri Campus, and Ms. Myrrha Prima Muli - Sanchez Mira Campus then took oath administered by the university President, Dr. Urdujah G. Alvarado.
After the oath-taking ceremony, President Alvarado delivered a message and emphasized that as student leaders, they have to serve as the voice of the students and that they are put in office not to be served but to serve others. "Lead strong, and lead with purpose," she said.
Witnessing the ceremony were the Vice President for Academics, Dr. Mariden Ventura-Cauilan, the Director for Student Development and Welfare, Dr. Loraine S. Tattao, the Director for Alumni Relations and Placement Services, Dr. Recto A. Aguirre, OSDW Coordinators , and other student leaders.
---